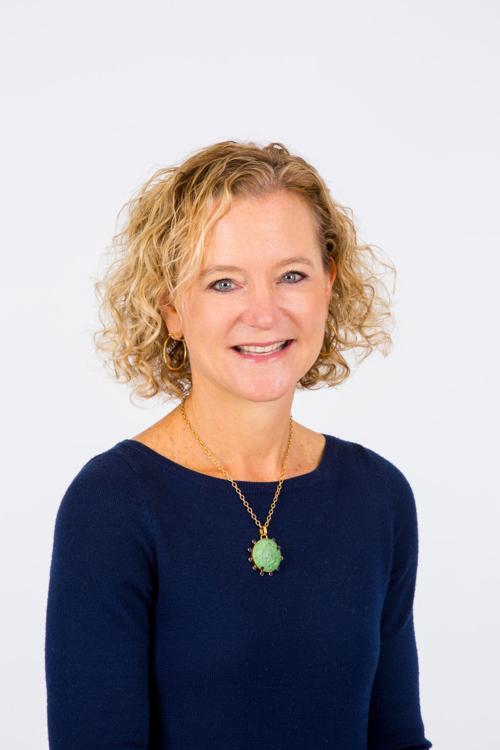 Four Richmond-area executives are being honored for outstanding leadership in this year's Top Workplaces program.
Twelve companies in the region also are being recognized for special awards in categories ranging from training opportunities to benefits.
The award recipients were chosen based on standout scores for employee responses to specific survey questions.
Employees were asked in confidential surveys from Energage about workplace issues. They rated statements on a seven-point scale from strongly disagree to strongly agree.
For the leadership awards, employees were asked about their confidence in the leader of the company. For other awards, they were asked about their views on such issues as management, company values, efficiency, open communication lines and work/life flexibility.
The Leadership Awards were given to one executive in each of four categories based on company size (mega, large, midsize and small). The other special awards were given to any company that scored the highest in that issue category.
Mega company: Richard D. "Rich" Fairbank founded the predecessor company to Capital One Financial Corp. in 1988 as a credit card division of Richmond-based Signet Financial Corp.
Under Fairbank's leadership, Capital One has emerged as one of the nation's most recognized brands, grown into a Fortune 500 company and become one of the largest bank-holding companies in the country.
Fairbank earned a bachelor's degree in economics from Stanford University in 1972 and an MBA from the Stanford Graduate School of Business in 1981.
"Rich Fairbank's vision and foresight has enabled Capital One to become the successful company it is today. His commitment to the organization and its associates has been evident since the beginning and he shares his passion directly with the entire company," one employee wrote in a confidential survey about how the company's leader inspires confidence.
Although the company is based in McLean, Capital One is the Richmond region's largest employer. The company's key operations center is in the Richmond area, mainly at the West Creek business park in Goochland County, with operations also in Henrico and Chesterfield counties. It also operates two Capital One Cafés in the region.
Large company: Since 2015, Buddy Omohundro has served as chief services officer for Apex Systems LLC, with leadership responsibility for corporate functions, encompassing legal, human resources, information technology and accounting departments.
For the past 14 years, he has served as Apex's general counsel and a member of its senior management council. In this role, he manages and advises the company on legal and business issues.
"He believes in investing in our people. He understands they are the backbone of our organization and the key to its success," one employee wrote in a confidential survey.
Before joining Apex, Omohundro practiced law in the labor and employment department at McGuireWoods in Richmond.
Omohundro received a bachelor of arts in economics from the University of Virginia. He received a law degree and a MBA from the University of Richmond.
Midsize company: Liza Borches is the fourth generation of her family to serve as president and CEO of Carter Myers Automotive. Since she joined the company in 2003, the auto company has grown from three dealerships to 13 in three markets in Virginia representing 16 new-car franchises.
Borches is a graduate of the University of Virginia's McIntire School of Commerce, where she concentrated in marketing and finance.
Upon graduation, she worked at American Honda Motor Co. in Torrance, Calif., for seven years in the auto sales division. Borches left American Honda in 2003 to join the family auto company, which was founded in 1924 by her great-grandfather in Petersburg.
She became president and CEO, and majority stockholder of Carter Myers Automotive, in 2011 .
Carter Myers Automotive is a family- and employee-owned business made up of Colonial Chevrolet, Colonial Honda, Colonial Hyundai, Colonial Subaru, and Colonial Kia in the Richmond area. It also owns dealerships in Charlottesville and Staunton.
"She's so approachable and genuine," one employee wrote in a survey. "She always sounds confident and inspired to bring greater value to the company at all levels," another wrote.
She also is on the board of the Virginia Auto Dealers Association and was appointed a member of the state's Motor Vehicle Dealer Board.
Small company: Page Ewell III began his career at Richmond Window Corp. as a sales consultant in October 1985 after graduating from the University of Richmond with a degree in economics.
He then moved to Virginia Beach to open a branch office and lead the expansion as branch manager. In 1990, Ewell — the son of one of the founders — moved back to the main Richmond office as general manager in the corporate headquarters in Carytown.
For the next 10 years, Ewell focused on building the brand and company, as well as growing trust in the community that would lead to Richmond Window's selection by Renewal by Andersen to become a full replacement division and the official affiliate location of central Virginia.
He assumed the role of owner and CEO when his father died in 2008. In 2016, Ewell oversaw the move from the company's original location in Richmond to Deep Rock Road in Henrico County.
"Strong leadership and intelligence," one employee wrote in a survey. "The owner of this company really cares about the company. He shows up every day making sure that everything is OK," another wrote.
The company is going in the right direction: West Creek Financial
Managers help employees learn and grow, make it easier to do their jobs well and care about their concerns: The Steward School
New ideas are encouraged: RVA Restoration
This company does things efficiently and well: Paymerang
This job makes employees feel as if they are part of something meaningful: Pinnacle Living
Company operates by strong values: CarMax
Senior managers understand what is really happening at this company: McKesson Corp.
Employees feel well-informed about important decisions: Joyner Fine Properties
Employees genuinely feel appreciated at this company: Hourigan
Employees have flexibility to balance work and personal life: Auditor of Public Accounts
Employees get the formal training wanted for their careers: Altria Group
Benefits package is good compared to others in this industry: Aldi