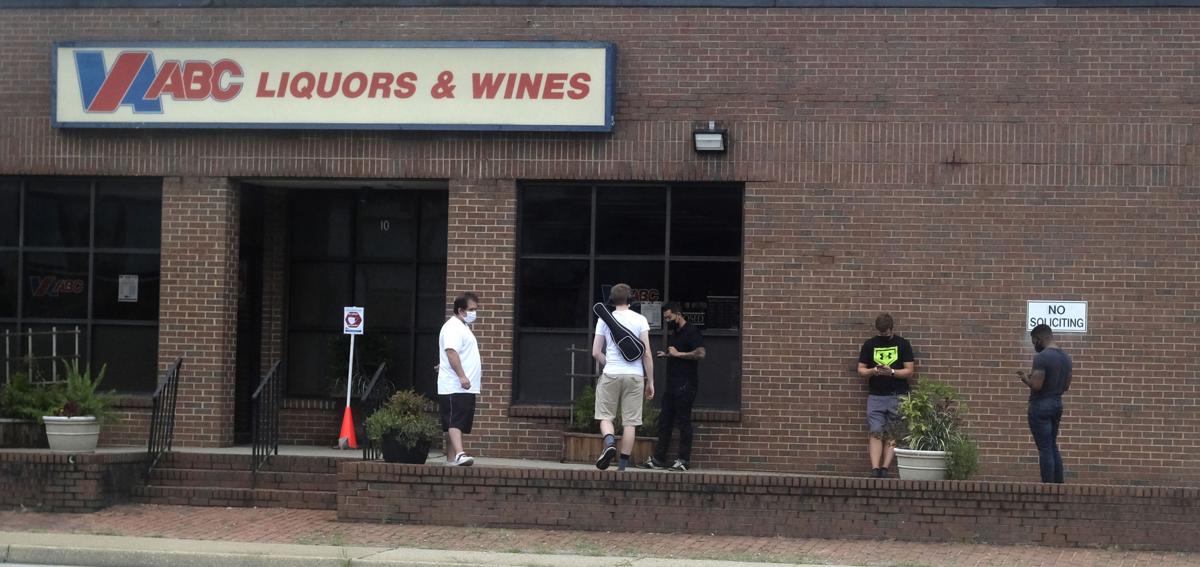 The Virginia Alcoholic Beverage Control Authority had another milestone sales year with $1.4 billion in gross revenue for the state, a $163 million increase from last year's record sales.
These sales were for the state liquor monopoly's 2021 fiscal year, which ran July 1, 2020, through June 30, with $616.4 million of it going to the state's general fund — a $71.1 million increase over the previous year, according to a news release.
"The resourcefulness and dedication of our ABC teammates, especially those in retail and distribution, enabled us to overcome tremendous challenges to achieve a record-breaking year," said ABC CEO Travis Hill in a statement. "Leveraging our flexibility as an independent authority and the creativity of our employees, we have become nimbler and more customer-focused, enabling us to better serve Virginians at the highest level for decades to come."
Available sales data for ABC indicates a steady increase in sales over the last 50 years, according to Dawn Eischen, a spokesperson for ABC, but some medical professionals point to an increase in drinking amid the pandemic. Three out of four Americans reported drinking more alcohol during the pandemic, according to a June study by the Journal of the American Medical Association, which noted more than a dozen similar studies that found the same.
This is the third year in a row that ABC has surpassed $1 billion in annual sales, a goal set by former Gov. Terry McAuliffe that became achievable after 2015 when the General Assembly adopted legislation to turn the agency into a semi-independent authority, governed more like a business. ABC first hit the billion-dollar goal in its 2018-2019 fiscal year.
Under its more businesslike structure for the past six years, ABC has added stores, expanded operating hours and days — opening on Sundays, and added more traditional retail service offerings such as online ordering, curbside pickup and delivery.
All helped boost its annual sales, according to ABC's report.
In the latest fiscal year's sales report, retail sales were up 14.7% year over year with six new stores bringing in nearly $4.9 million. Sunday sales were also up 11.8%, or $104.9 million. In online sales and services, ABC saw 151,914 total online orders in the 2021 fiscal year — nearly double last year's 75,793 online orders — with just over 108,00 orders for curbside pickup, compared to 2020's 23,669. ABC's home delivery service, which it began piloting in one city in May 2020 and expanded to four more cities — including Richmond — in late November, saw 3,517 orders.
Licensee sales — that is, sales of liquor to restaurant and bars — were also up year over year by 5.6%, which ABC said shows signs of recovery for the state's restaurant and hospitality businesses, which saw steep declines in sales amid the pandemic. But when compared to the previous year's figures, it's clear restaurants haven't fully rebounded to their pre-pandemic sales.
The 5.6% increase in the latest report is comparing 2020-2021 licensees sales to 2019-2020, which includes March, April and May of 2020 — when restaurants saw the steepest declines in sales amid dining room shutdowns. Eischen noted that when the June 2020 to July 2021 sales figures for licensees are compared to fiscal year 2019, licensee sales were down 14.8%.
Still, ABC says it's clear from their data that restaurants are recovering — a trend they expect to continue.
"We expect licensee sales to recover that ground in fiscal year [2022], as they have reached historical levels in the past few months, exceeding $20 million in the month of July 2021 for the first time," Eischen said. "Additionally, the number of licensees purchasing spirits from Virginia ABC in July 2021 was 99% of the number of licensees that purchased spirits in February 2020, right before pandemic impacts began."
(804) 649-6321
Twitter: @KarriPeifer