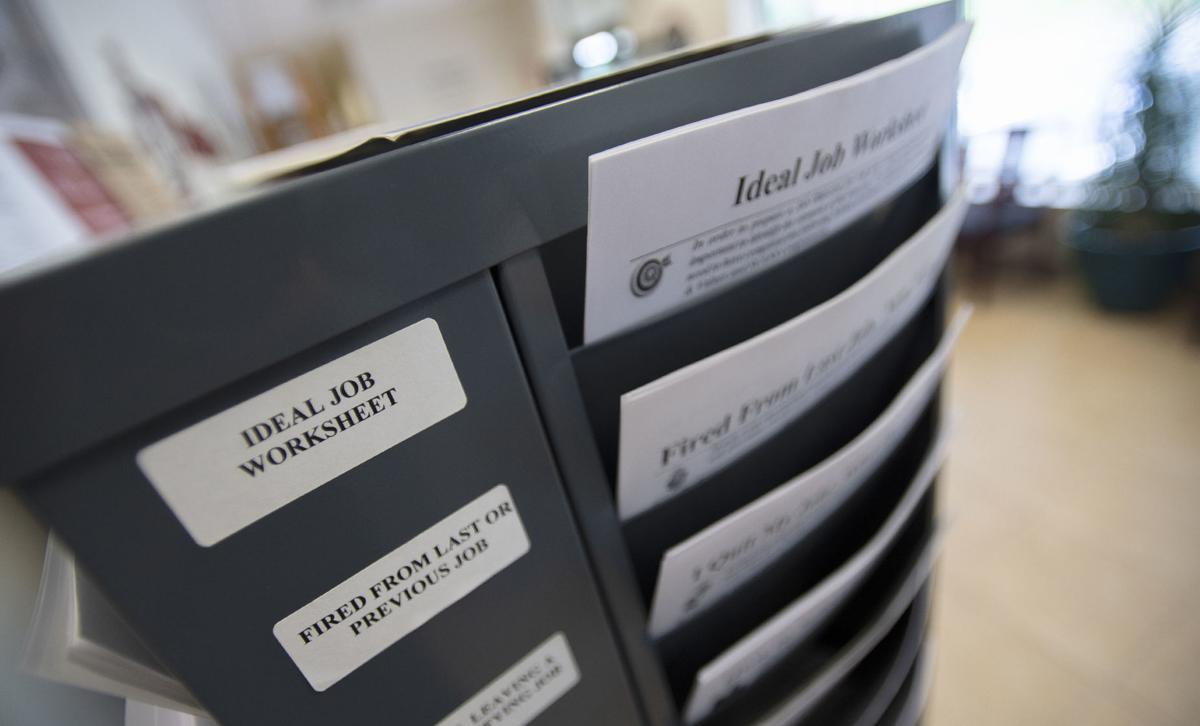 Virginia's unemployment rate inched up slightly from August to September as the pace of the economic recovery from the coronavirus pandemic seemed to slow.
The state's jobless rate rose from 6.1% in August to 6.2% in September, even though the number of people counted as unemployed declined and employers reported adding jobs. The overall labor force declined by almost 72,000, a sign that some people have given up on finding work or have been unable to return to the job market for other reasons.
"The jobs report for Virginia was somewhat positive," said Joseph Mengedoth, a regional economist for the Federal Reserve Bank of Richmond. "The job recovery continues, but the pace of hiring actually slowed down in September."
Mengedoth said employers in Virginia added a net total of about 9,200 jobs in September, but that was much lower than the 66,000 added in August.
Employers in the state cut about 438,100 jobs from February to April during the worst of the coronavirus-related business shutdowns. They have since recovered about 195,300 jobs, Mengedoth said.
"Compared to the pre-pandemic levels, we have still only recovered a little less than half of the jobs that were lost," he said.
Virginia was only one of eight states to see the unemployment rate increase in September, said Christine Chmura, CEO and chief economist at Chmura Economics & Analytics, a research firm in Richmond.
Even with the uptick, the 6.2% unemployment rate in the state remained well below the 7.9% rate in the nation in September, she noted.
The decline in the labor force from August to September could be the result of several factors, said Renee Haltom, a vice president and regional executive at the Richmond Fed.
"Labor force participation has fallen quite a bit in this recession," Haltom said. "That happens in downturns because people become discouraged."
Other factors besides the job market that might be affecting labor force participation could include people staying at home to take care of children because of school and day care closures, and people who are worried about returning to work because of the risk of COVID-19.
Nationally, the decline in labor force participation has affected women more than men, which may be because women typically have taken on more child care responsibilities that require staying at home, Haltom said.
Nine of the 11 major industry sectors in the state added jobs from August to September, though almost every sector in the state was still down in employment from a year ago.
The leisure and hospitality sector, which includes restaurants and hotels, added about 5,600 jobs from August to September but was still down about 76,400 jobs, or about 18.7%, from a year ago in September.
Only the construction industry showed a gain in jobs from a year ago, adding a net 3,800 jobs, or a rise of about 1.9% from September 2019.