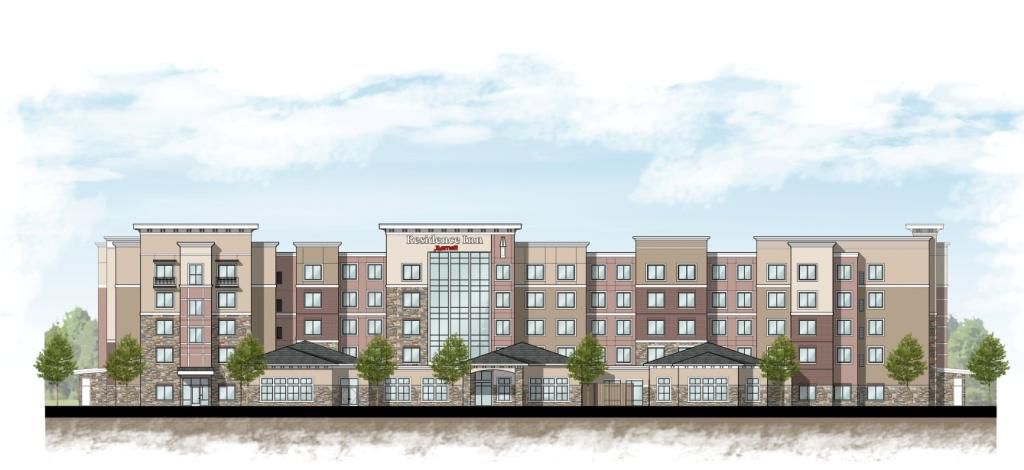 A Henrico County hotel operator plans to build a Residence Inn by Marriott in eastern Goochland County, marking the county's first national branded hotel.
Plans call for the 130-room hotel to be built along Broad Street Road just east of state Route 288 — across the Henrico County line and a mile or so from Short Pump Town Center.
The extended-stay hotel would be within The Notch at West Creek development, a 230-acre section in the West Creek business park. It would be adjacent to Medarva Healthcare's West Creek Surgery Center.
Kalyan Hospitality hopes to start construction in late spring and have the Residence Inn by Marriott opened in spring 2019.
Goochland's planning department is reviewing the site plan, and that should be approved in the next few weeks. A building permit should be filed with the county soon, said Nick Patel, president of Kalyan Hospitality.
The company decided to build a hotel there because of the growing demand in that part of the metro area. "This is the outer edge of Short Pump and there is a lot of demand and a lot of companies in West Creek," Patel said. "There is a good mix of activity out there with corporate demand and weekend travel."
NBJ Architecture is the architect for the project.
Kalyan Hospitality, founded in 1996, owns 16 hotel properties in Virginia, Washington and Oregon. It has three hotels under construction and six under development, including the one in Goochland.
The company now owns three hotels in the Richmond region after selling some properties last year. It owns the Comfort Suites in Colonial Heights, the Holiday Inn Express Petersburg/Prince George and the Hampton Inn Petersburg/Prince George.
The announcement for the Residence Inn by Marriott property comes a couple months after Harry Bawa, who owns the Wingate by Wyndham Richmond Short Pump hotel, bought 10 acres in Goochland for a retail and office development. That project would be at the northwest corner of U.S. 250 and Manakin Road, next to Satterwhite's Restaurant.
His Manakin Village development calls for a hotel, fast-food restaurants and shopping center and office space.
The first phase would be for about 100,000 square feet of retail and office space, which would include fast-food restaurants. A 100-room hotel would be part of a second phase and could be ready by 2019, but he is looking for a hotel affiliate.
Shamin Hotels, the Richmond region's largest hotel operator, also has two projects in the works in the Short Pump area of western Henrico.
Construction should start this summer on a 138-room Home2 Suites by Hilton in the Towne Center West development. Work is beginning soon on a 128-room Hampton Inn & Suites hotel on West Broad Street just west of the GreenGate mixed-use development.