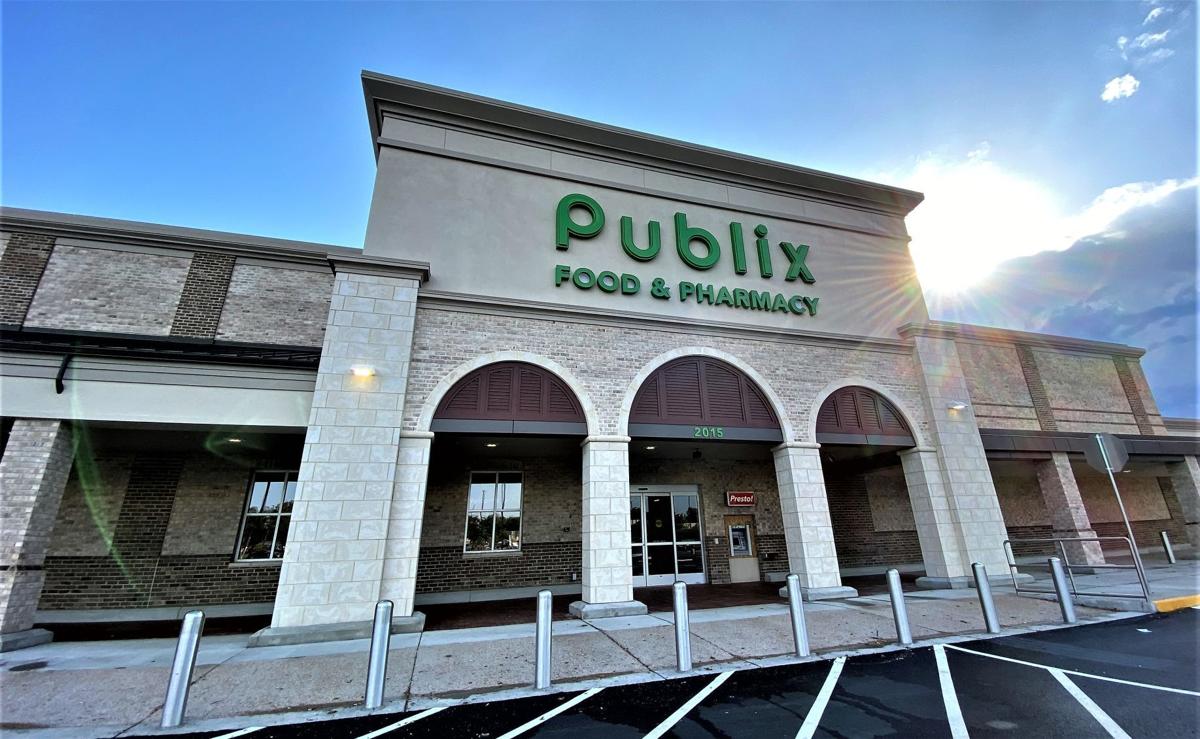 Supermarket chain Publix will open its 15th area grocery store on Aug. 26.
The Florida-based retailer announced Monday the opening date for the 49,000-square-foot store in the redeveloped Huguenot Village shopping center at the corner of Robious and Huguenot roads in Chesterfield County.
The shopping center is undergoing a major overhaul. It was built in 1972 and once featured an A&P grocery store, which later was converted to that chain's Super Fresh and then Farmer Jack banners. The grocery store there closed in early 1999 when A&P's Farmer Jack and Super Fresh chains exited the market.
The former grocery store — which was torn down — had been used by Williams & Sherrill Interiors home furnishings shop until it abruptly closed last year.
Spaces totaling about 15,000 square feet are being built to the right of the Publix store.
Publix, the nation's fifth-largest grocery chain, opened its 14th area supermarket on June 10 on Charter Colony Parkway at Midlothian Turnpike in Chesterfield.
The chain plans to open a 48,000-square-foot store in the Carytown Exchange development on West Cary Street. That store is under construction and is planned to open late in the fourth quarter, the company has said.
Ukrop's Super Markets operated one of its busiest stores in the former shopping center for decades until the family-owned chain was sold to Martin's Food Markets in 2010.
The Martin's store there closed in July 2017 as the chain exited the Richmond market. That was one of 10 former Martin's locations that Publix picked up.