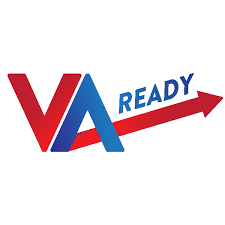 A new effort is underway to help Virginians who have lost their jobs because of the COVID-19 pandemic get training for in-demand work.
A coalition of 20 businesses across the state is providing financial backing for a nonprofit called Virginia Ready, which aims to get tens of thousands of Virginians into job training programs by providing cash payments to out-of-work people who complete courses for various job through the Virginia Community College System.
The nonprofit is planning to provide $1,000 incentive payments for as many as 15,000 people over the next three years who earn credentials for high-demand fields such as health care, manufacturing and skilled trades.
Virginia Ready was started by Glenn Youngkin, the co-chief executive officer of the private equity and asset management company The Carlyle Group, and his wife Suzanne.
"Back in late April, we felt compelled to do something to help people who had lost their jobs as a result of COVID-19," Glenn Youngkin said. "They tend to work in sectors that are most economically exposed and therefore, they tend to be least able to find new jobs."
"We really need to work to retrain people so they have the capacity to apply and have a career in these faster-growing, more resilient sectors," he said.
Recipients of the incentives will get $1,000 payments after completing courses and passing credential exams in the Virginia Community College System's Fast Forward program. The program offers short-term training classes — typically six to 12 weeks — in fields such as medical and nursing assistance, phlebotomy, computer systems support, plumbing, pipefitting, welding, truck driving, and electrical power line installation and repair, among others.
The Fast Forward program started about four years ago and has since awarded 16,000 credentials, said Jeffrey Kraus, assistant vice chancellor for strategic communications for the Virginia Community College System.
"Basically, two out of five people who come through the program were on public assistance the year before," Kraus said. "Our graduates see an increase in take home pay that averages between 25 and 50%."
Kraus said the average out-of-pocket cost for people who take courses through the Fast Forward program is just over $1,000. "It can often be much less for an individual," he said. "These are truly the most affordable options in higher education."
Companies that are backing Virginia Ready include Dominion Energy, commercial real estate analytics company CoStar Group, healthcare providers such as Bon Secours Richmond Health System and Sentara Healthcare, Henrico-based insurance giant Genworth Financial Inc., and government contractors such as Northrop Grumman and General Dynamics.
"Virginia Ready scholars will be offered an opportunity to interview with the business partners that we have," said Caren Merrick, the chief executive officer of Virginia Ready. "We plan on offering a variety of other support services."