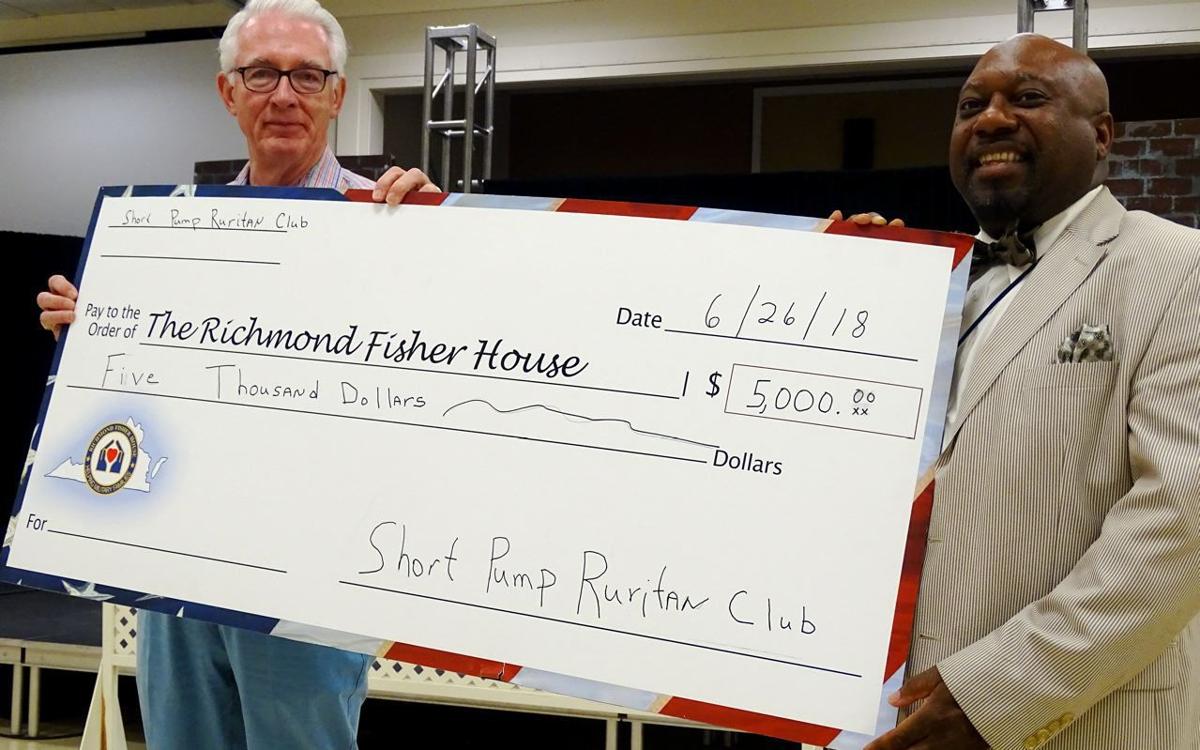 The Short Pump Ruritan Club recently presented the Richmond Fisher House Foundation with a donation of $5,000.
The Richmond Fisher House provides free lodging to the families of veterans receiving treatment at the McGuire Veterans Affairs Medical Center in Richmond.
The Ruritan club's president, Jon Hatfield, said the donation was made possible from money raised through participants and sponsors of the club's annual Charity Golf Classic.
The Virginia School for the Deaf and the Blind recently received a $76,240 USDA Farm-to-School Expansion Grant to fund an expansion of the Staunton school's Educational Urban Farm Program.
The USDA grants provide funding to increase the amount of local foods served to students; teach students about food sources, healthy choices, and agriculture through garden and classroom education; and develop capacity for schools and farms to participate in farm-to-school programs.
Staff at the school will work toward the program's goals through the school's 3-acre educational farm. The grant also will allow students to visit other farms and greenhouses, as well as help the school offer workshops to local teachers and partner with community groups on agricultural projects.
The Doorways is a nonprofit organization that provides lodging, meals and other support services to individuals and families who must travel away from their homes to access medical care in Richmond, because the care they need is not available in their own communities.
The Doorways recently received gifts from the following organizations:
$38,000 from the
Potomac Health Foundation
;
$30,000 from the
Altria Companies Employee Community Fund
;
$10,000 from the
Elis Olsson Foundation
;
$5,000 from
Bedford Community Health Foundation
;
$5,000 from
The Peachtree House Foundation
; and
$2,500 from the
Greater Lynchburg Community Foundation
.
Nearly 50 volunteers from Sherwin-Williams stores in the Richmond area participated in the Sherwin-Williams National Painting Week, spending two days helping with painting projects at The Doorways. All materials were donated by Sherwin-Williams.
The Virginia Dental Association Foundation received a grant for $35,000 from the Anthem Blue Cross and Blue Shield Foundation to support the Mission of Mercy dental clinics in Wise and Grundy and to implement a Diabetes Prevention and Management Education Program in that region.
The Anthem Blue Cross and Blue Shield Foundation's support will allow the Virginia Dental Association Foundation to purchase supplies for upcoming Mission of Mercy projects.