Kevin O'Donnell is special – the way the dodo was special.
O'Donnell owns KO Video, believed to be the last traditional video store in the Richmond area.
"I am the last one standing, for sure," said the bearded, bespectacled O'Donnell from behind his counter. "I tell people, 'Welcome to the museum.' "
Nearly hidden – more on that in a moment – within Westland Shopping Center in Henrico County, KO features racks of mainstream DVDs and Blu-ray discs, older VHS tapes and, like many old video stores, a back room stocked with adult titles.
The place is truly a link to the past.
"We are like the 'Hot Tub Time Machine,' " said part-time employee Phil Stockwell, referring to the 2010 comedy. "Except nobody wants to see us in a hot tub."
In the 1980s, '90s and early 2000s, the video store was the go-to place for millions of Americans who chatted with fellow movie buffs and picked up a title or two for the weekend.
O'Donnell figures there were more than 100 video stores thriving in the Richmond area in the early 2000s. They included numerous Blockbuster locations, Hollywood Video, Movie Gallery, Video World and beloved smaller, independent shops such as the Video Fan in the Fan District and Video Mart on South Side. (Both closed in 2017.)
You can still rent DVDs at Redbox kiosks, and some retailers carry a few new or used discs. But the traditional video store, which offered thousands of titles for rent or sale, is nearly extinct in the era of cable TV, the internet and online streaming.
"Friday nights, we'd do $1,000" in business, O'Donnell said of the past. "Now on Friday nights, we're lucky if we get $200."
His once-solid base of 800 customers has withered to about 50.
"The customers who come in here now are the die-hards. That's why I can still kind of go on," he said.
A lifelong bachelor, O'Donnell, 68, works every day of the week, on every day of the year but Christmas. The more you talk to him, the more you get the feeling that KO Video is more than a business – it's his connection to the world.
"That's probably the only reason I've stayed open," O'Donnell said, "to be able to talk to people."
Stockwell said he's amazed that his boss has kept KO Video going, but he noted that O'Donnell is "a unique guy. He's kind of eccentric. He's got his own way."
"His own way" includes a tenacity to keep the business alive ... while almost hiding its existence.
KO Video has no website. It doesn't even have a telephone – O'Donnell got rid of that to save money. (He doesn't have a cellphone, either; just a landline at his Chesterfield County home.)
And you almost need a treasure map to find his store.
Westland Shopping Center, with its renowned neon cactus sign, is on West Broad Street just east of Parham Road. Go down the breezeway in the middle of Westland, and KO Video is the last place on the left. But the sign over the door says "Max Video & Home Movies" – the name of the store when O'Donnell bought it in 2005.
A guy had installed a "KO Video" sign that overlooks Westland's parking lot, and he was supposed to replace the door sign, too.
"He never came back," O'Donnell said, "and I never got around to doing anything."
At first glance, the store even appears closed. Several lights are out, and O'Donnell hasn't replaced them. (His aging knees don't take to ladders.) The place is cluttered with old DVD players and other electronics – many needing repair – that O'Donnell might sell someday.
A recent visit found O'Donnell hanging out with Stockwell, who is in his 50s, and a customer named Mike, 71, who didn't want his full name used.
Mike doesn't stream movies. "My computer is in my son's room. I have to make an appointment to use it, if that tells you anything."
Like Mike, some KO Video customers linger to talk about football, news, whatever.
"He comes in for the abuse," Stockwell said of Mike. "We charge for the videos, but the abuse is free."
In a sense, KO Video resembles another throwback: the country store.
"Somebody told me I should get a big barrel of pickles and put a checkerboard on it," O'Donnell said.
A big sports fan, O'Donnell wore a blue UVA basketball championship T-shirt. He has three such UVA shirts – two blue, one gray – that are his favorites, and he keeps them in heavy rotation.
A native of Freeport, Ill., O'Donnell came to Richmond with his family in 1961 after his father took a printing job here. Planning to follow in his father's footsteps, O'Donnell got a degree in printing from the Rochester Institute of Technology in 1973.
He worked for 26 years for a couple of printers, but he also worked on and off at video stores. He co-owned the now-defunct Video Corner, at Parham and U.S. 1, from 1997 to 2001. Unable to find full-time work after a bout with cancer in 2002, O'Donnell bought what is now KO Video in 2005 for $35,000.
DVDs were still big then, and KO was soon pulling in $17,000 a month, O'Donnell said. But business began to slide in 2007, and then the Great Recession hit. KO nearly got kayoed.
Today, the store brings in about $4,000 a month, and expenses take up most of that. O'Donnell said he lives mainly on his Social Security check.
Still, he has no plans to close as long as his health holds out and business doesn't get much worse. His lease is good through 2020.
KO Video has about 10,000 titles – mostly mainstream movies, including "Aladdin" and "John Wick: Chapter 3" (while adult titles include "Girlfriend Revenge" and "Amateurs Wanted").
You can rent a new DVD for two nights for $2.90. That drops to $1.50 after a movie is about 6 weeks old. Adult movies rent for $3.70. Plus, there are specials.
O'Donnell noted that it makes more sense to watch an adult movie on DVD than the internet because there is no electronic history to alert your spouse or kids. "A DVD doesn't leave a trail," he said, "unless they find your DVD in your hiding spot."
O'Donnell said a lot of people don't appreciate how revolutionary home video was when it first delighted consumers more than 30 years ago. "You could listen to music on tape, but then it was like, 'Oh my God, I can see pictures! I don't have to pay to go to the theater! I can watch this movie at home!' "
In a way, home video helped create today's on-demand culture. Instead of waiting for a TV movie, you could drive a few minutes and get the video you wanted right away. But that same quest for instant gratification proved deadly for stores when consumers with computers found they didn't even have to get in their cars.
"Young people?" O'Donnell said. "They're just staring at their phones."
When he was 8, O'Donnell said, his mother told him he reminded her of the L'il Abner comic strip character Joe Btfsplk, a walking jinx who was always followed by a dark cloud.
"She said, 'Bad luck seems to follow you around.' That set me up for life, like 60 years ago," O'Donnell said with a laugh. "And it's still following me around."
O'Donnell's first career, printing, also declined, and he said he got out of Video Corner at the wrong time, when things were good. Then he got back into the video business just before the industry began to crash.
Now, he said, "there is no future. ... I'm at the end. If something happens, I go home."
Until then, he's sticking with it – a time capsule to a bygone era of entertainment.
"When the last video store standing goes down," O'Donnell said, "people are going to say, 'Man, I sure wish there was a video store around.' "
20200216_DISCO_VIDEO_02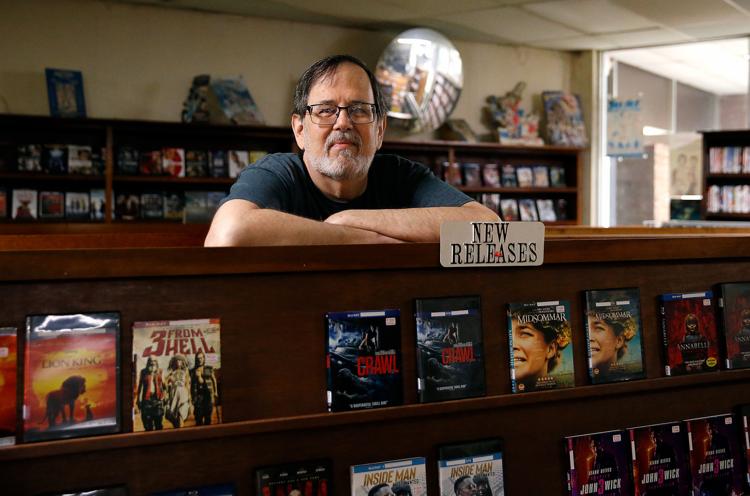 20200216_DISCO_VIDEO_04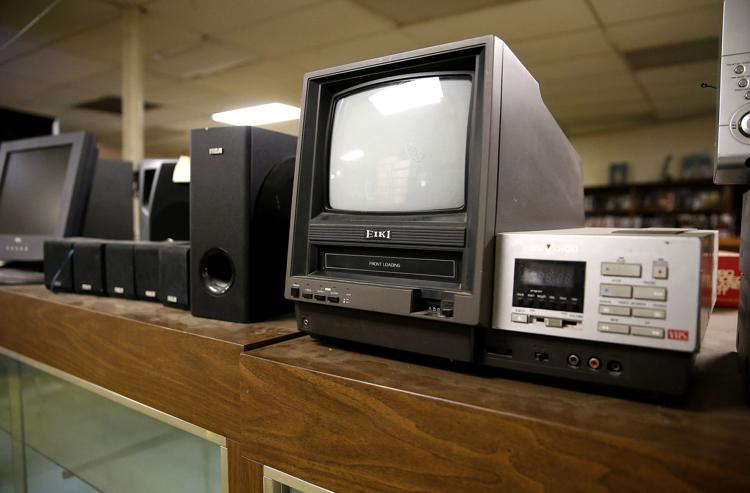 20200216_DISCO_VIDEO_13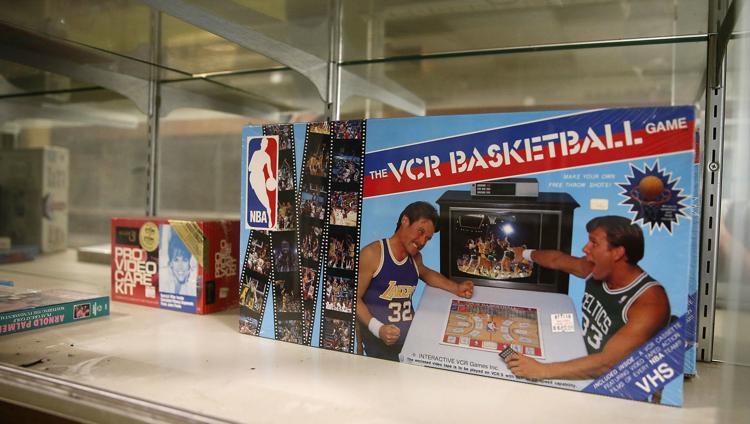 20200216_DISCO_VIDEO_16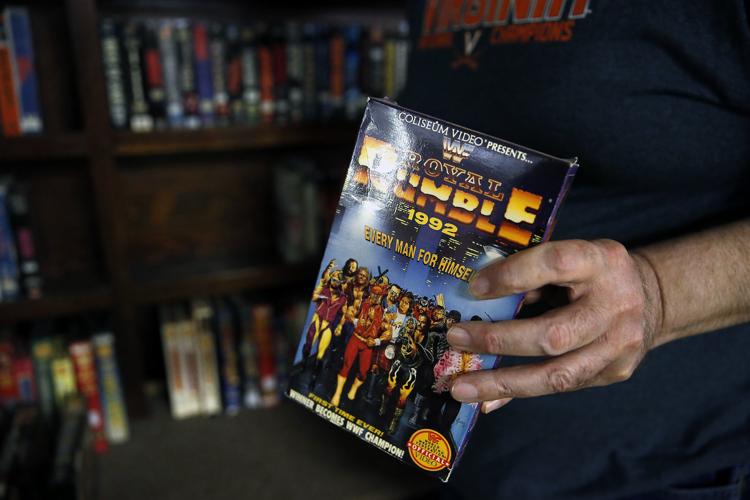 20200216_DISCO_VIDEO_10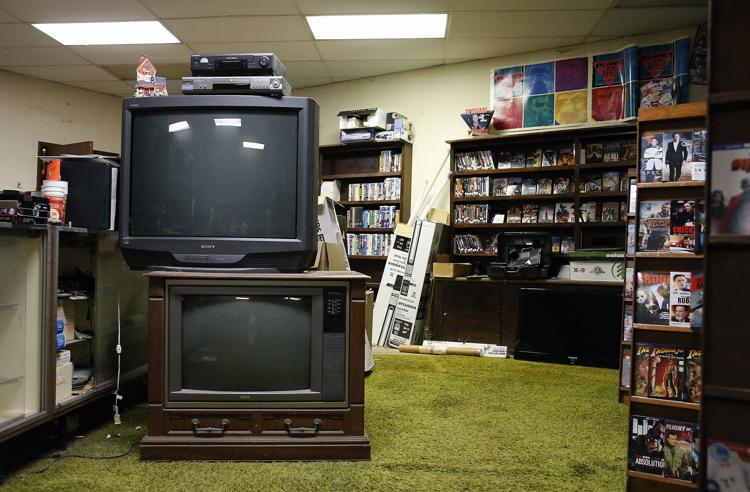 20200216_DISCO_VIDEO_08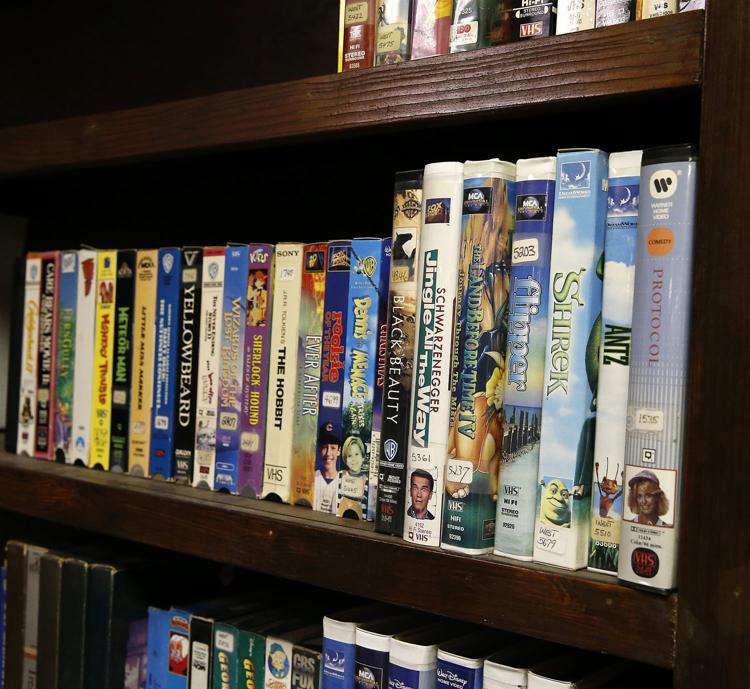 20200216_DISCO_VIDEO_09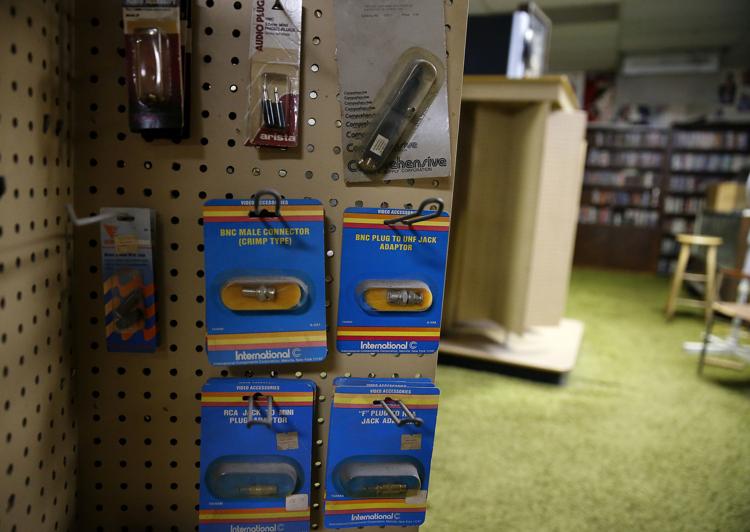 20200216_DISCO_VIDEO_15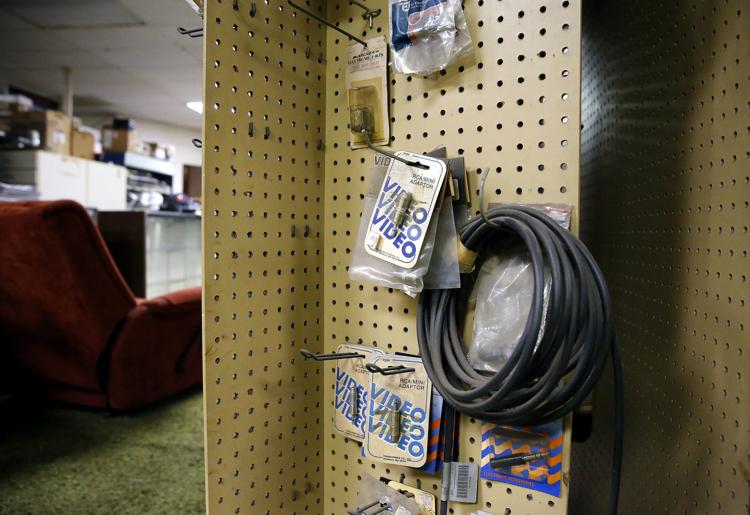 20200216_DISCO_VIDEO_07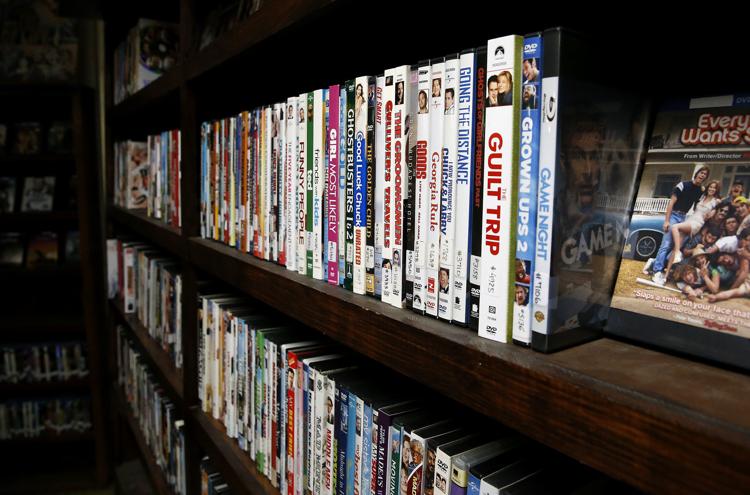 20200216_DISCO_VIDEO_03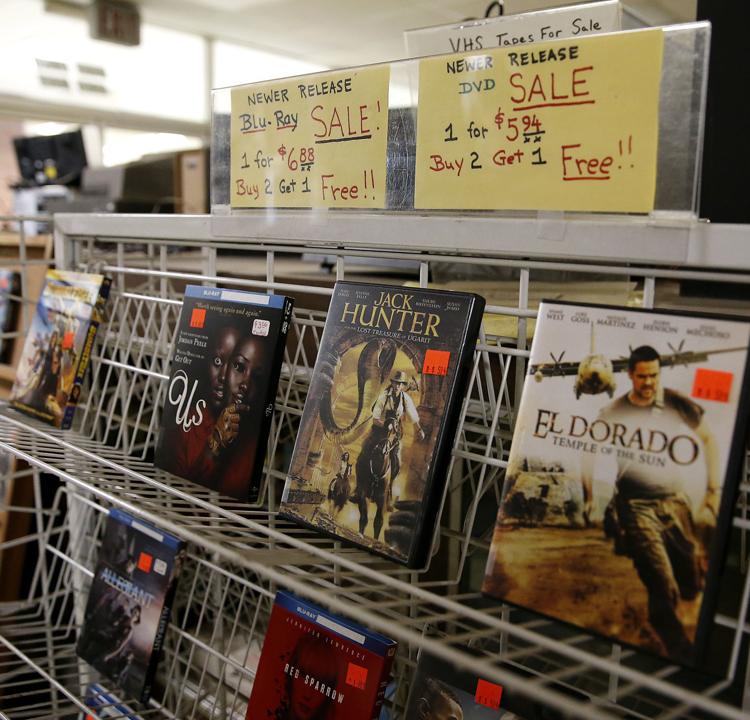 20200216_DISCO_VIDEO_05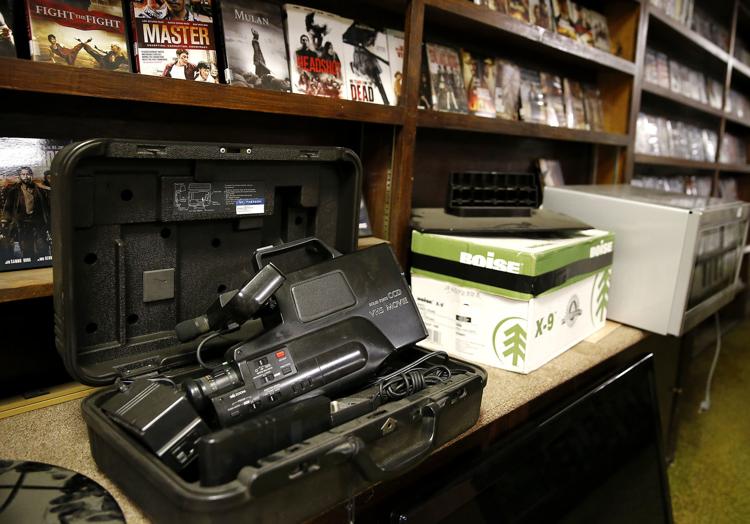 20200216_DISCO_VIDEO_14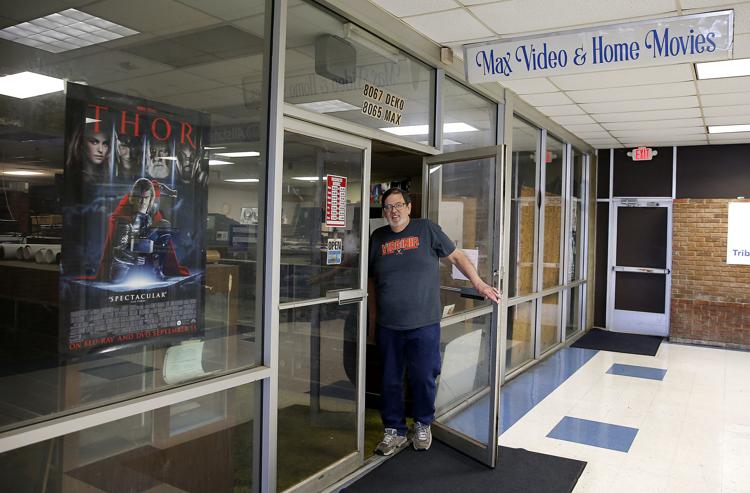 20200216_DISCO_VIDEO_17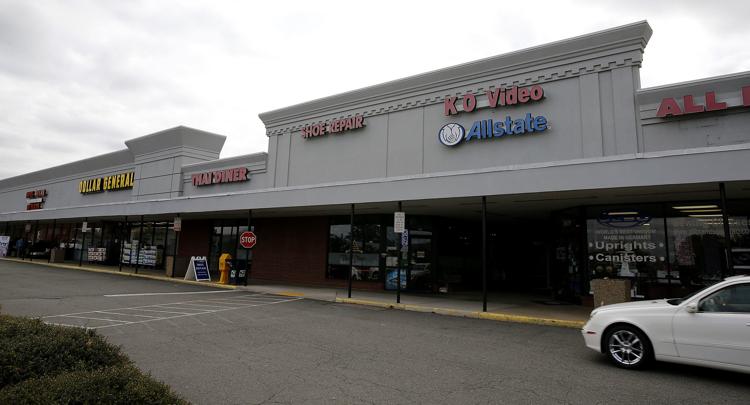 20200216_DISCO_VIDEO_12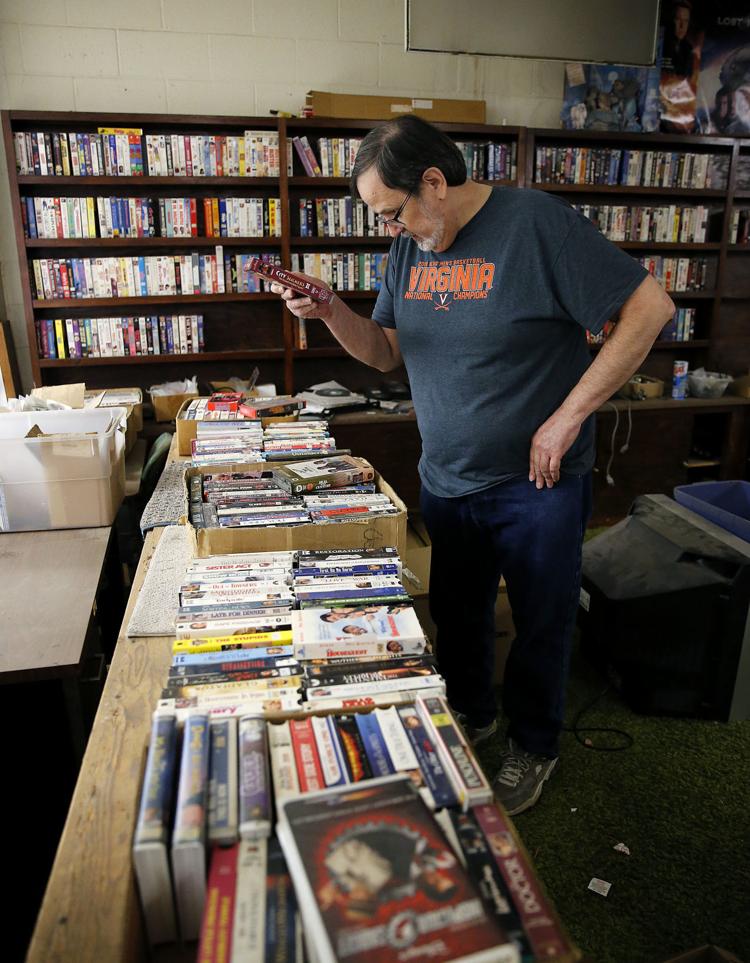 20200216_DISCO_VIDEO_11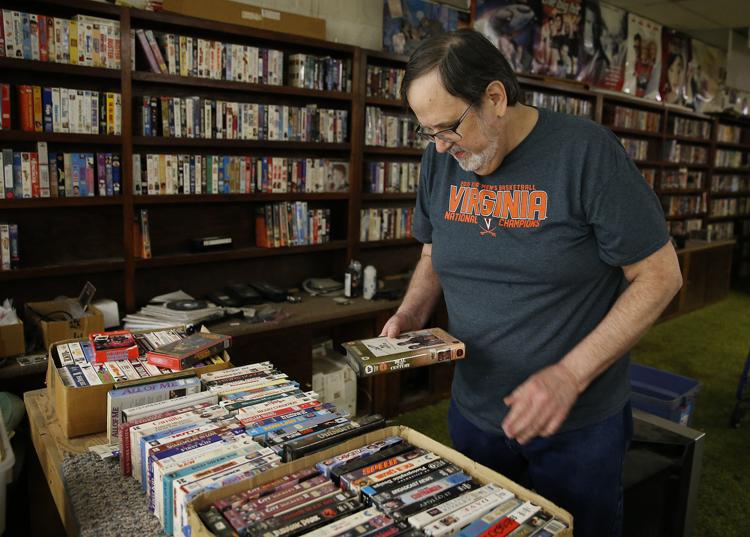 -- HIDE VERTICAL GALLERY ASSET TITLES --