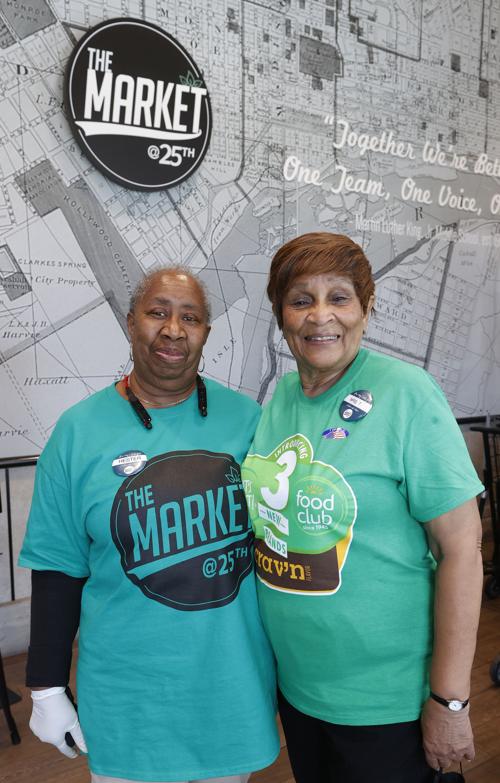 Some Virginians will be getting a pay raise, thanks to an increase to the state's mandatory hourly minimum wage.
Starting May 1, the minimum wage goes from $7.25 per hour to $9.50 per hour — a 31% increase.
It's the first of three scheduled increases that will raise minimum pay for most non-farm jobs in Virginia to $12 per hour by 2023. And the rate is slated to go even higher — to $15 an hour — if the General Assembly approves.
Virginia joins several other states and big cities in raising the minimum wage above the federal rate of $7.25 an hour.
Opinions on what the increase will mean for Virginia's economy vary dramatically. For some workers who earn at or a little above the minimum wage, the bump in pay is good, but not good enough to help them make a living wage.
For some business owners, however, the higher minimum wage is viewed as yet another burden that will hurt their business profits and hiring as they continue to struggle from the COVID-19 pandemic.
"I think our main concern is just the amount of pressure this will put on small-business owners, particularly those who were hardest hit by the pandemic, as they try to get back on their feet," said Nicole Riley, state director of the National Federation of Independent Business.
Yolanda Ross, a home health care worker in Richmond who makes $9.50 an hour, called it "a step in the right direction, but not enough."
Rachael LaDouceur, a college student in Richmond who works as a restaurant server, said the increase won't make a big difference for her, especially when it comes to the cost of getting a college degree while also paying rent, gas and other expenses.
About 367,000 people in Virginia get paid at or below the $9.50-per-hour wage threshold, based on data from late 2019 collected by the Richmond research firm Chmura Economics and Analytics. That includes part-time workers, and it amounts to a little less than 10% of the state's overall workforce of more than 4 million.
Not all business owners oppose the increase.
At The Market @ 25th in Church Hill, greeters Hester Sottile and Mary Thompson each will be getting a 50-cent raise on Saturday thanks to the changes in the minimum wage.
They are the only employees at the 25,000-square-foot grocery store at Nine Mile Road and North 25th who make less than $9.50 an hour.
"Except for these two, we are already paying everybody else $12 an hour or more," said Norm Gold, the developer and operator of the store that opened two years ago.
"When we built this store, one of our goals was to hire at a living wage because there's a huge need for something like that in our area," Gold said. "I'm very supportive of increasing the minimum wage. I think paying people that amount so they can have a sustainable life is really important. The minimum wage has been too low for way too long."
The minimum wage increase was passed by the General Assembly last year and was originally scheduled to take effect on Jan. 1, 2021, but the state delayed the increase until May 1 to give businesses more time for pandemic recovery.
Under the legislation, Virginia's minimum wage will increase again Jan. 1, 2022, to $11 an hour, with another increase to $12 an hour on Jan. 1, 2023. The current federal minimum wage is $7.25 per hour, though there has been a push to increase the rate nationwide to $15 an hour.
The state rate could increase to $13.50 on Jan. 1, 2025, and to $15 an hour on Jan. 1, 2026, but those increases depend on the General Assembly's approval by July 1, 2024. If state lawmakers do not take action by then, the annual minimum wage will be adjusted to reflect increases in the consumer price index beginning Jan. 1, 2025.
The change does not affect tipped employees who can make as little as $2.13 per hour.
Tina Miller, who along with her husband founded Walkabout Outfitter, a retailer of outdoor equipment and apparel with six stores in Virginia including one store in Carytown, said she would like to pay all 40 of her employees $20 or more but just can't afford it.
Miller said she already hires entry-level employees at $10 an hour, above the new state minimum wage level.
"Most businesses aren't paying $7.25 an hour as it is," Miller said. "If you want good people, you are not going to be able to pay just $7.25 an hour. We have not done that in years."
However, as the wage goes up to $11 an hour and to $12 an hour in the next two years, Miller said, it will put more pressure on her business and other small, independent retail stores that already must compete with big-box chain stores and online retailers.
"By mandating this across-the-board thing, it ends up not necessarily helping but hurting some people," Miller said. "The prices will rise. The big corporations will be fine. But the small guys will be hurt, and to me that hurts the employees. As the small businesses go out, there is less choice. What you want is an employees' market where they get to pick and choose and have plenty of jobs to choose from."
A shortage of labor during the pandemic already has pushed many businesses to increase hourly wages, said Corey Divine, the owner of Candidate Source, a local company that helps clients in the warehouse, distribution and manufacturing industries find employees.
"In the past 12 months, a lot of our clients have moved away from anything even below $10 an hour, because of wage pressure," he said. "Right now, every client we work with has probably 10 to 30 openings for warehouse workers, and some of our clients have increased pay rates from $12 an hour to $20 an hour because they are so desperate to find people."
Businesses and business organizations are concerned about "wage compression," which means that an increase in the minimum wage will pressure businesses to increase pay even for workers who are making well above minimum wage.
"I think there is an expectation that employees that are making more than the minimum wage are at least going to ask: 'What does this mean for me?'" said Keith Middleton, managing partner and co-founder of the business consulting firm Fahrenheit Advisors in Richmond.
For labor advocates, though, the incentive to increase wages across the board is part of the point.
"We expect this to have a broader impact on a lot of workers," said David Broder, president of the Service Employees International Union, or SEIU, Chapter 512.
The union has 4,000 members in Virginia, mainly among home care and public service workers. It has advocated for a $15 minimum wage.
"Over the next several years, the path to $15 [an hour] is going to lift hundreds of thousands of Virginians out of poverty, if we can get there quickly," Broder said. "That is a positive impact of this policy. Wages have been stagnant in our country and in our commonwealth for too long. Wages are not tracking with productivity gains and inflation."
Employers could look at the wage increase as an opportunity to offer other ways to make their workplace more attractive to employees who make more than the minimum wage, such as flexible work hours and more family leave time, said Megan Price, a senior consultant for Fahrenheit.
LaDouceur, a junior at Virginia Commonwealth University who is studying nursing, said the bump to $9.50 is just a drop in the bucket for her.
Along with going to school full time, LaDouceur said she works about 30 hours a week as a restaurant server, earning $8 an hour and whatever tips she gets, which on a good day could be another $25 to $30 for a six-hour shift, she said.
"I live paycheck to paycheck," said LaDouceur, who splits her monthly apartment rent with a roommate at $600 each. Utilities are not included, LaDouceur said. For the cost of her education, she has gone about $80,000 in debt to get a nursing degree that she hopes will ultimately earn her a much better salary. "I will have debts to pay," she said.
LaDouceur thinks it would help more if the minimum wage went to $12 to $15 an hour.
"I was reading not long ago how in the United States, there is not one state where you can survive off of one minimum wage job," she said. "If you want to survive, you have to have at least two minimum wage jobs."