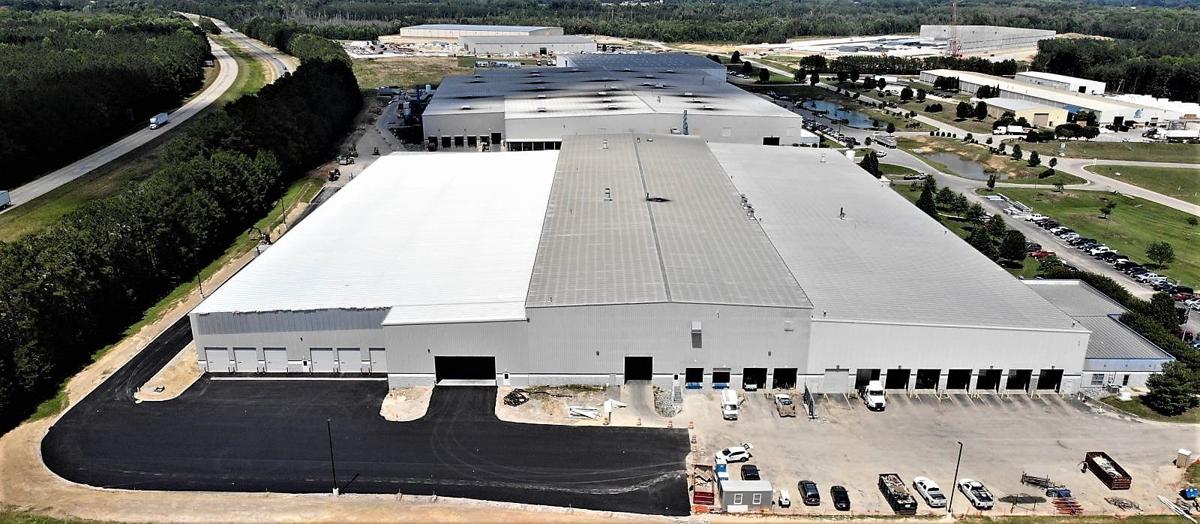 A Prince George County-based manufacturer of aluminum extrusions is making a major expansion to its operations to meet increasing customer demand.
Service Center Metals plans to invest $101.7 million to expand manufacturing operations, creating 94 new jobs, the company and the governor's office announced Tuesday.
The expansion will be the fifth for Service Center Metals since it started operations in 2003 in the SouthPoint Business Park in Prince George.
This time the company will build two new facilities — a 91,000-square-foot aluminum extrusion plant and a 170,000-square-foot compact remelt plant — in the nearby Crosspointe office park. This expansion adds a third aluminum extrusion press.
"This is the largest individual expansion that we've ever done in terms of additional capacity as well as the capital invested," said Scott Kelley, the company's co-founder, president and CEO.
"We are currently operating 24 hours a day, seven days a week, and we can sell every pound we can make. We're sold out through the end of the year," he said. "I wish we had the equipment right now. Business is good."
Service Center Metals makes aluminum rods, bars and tubing used in construction, transportation, machinery and equipment industries and sells the aluminum extrusions to metal service centers that supply those industries. It employs about 250 workers.
Construction on the two buildings should begin later this year. The remelt plant should be operational in the fourth quarter of 2022 and the extrusion plant should be ready in the first quarter of 2023, Kelley said.
Virginia successfully competed with Tennessee for the project, according to Gov. Ralph Northam's office.
"Service Center Metals has experienced tremendous success in Prince George County over the past two decades, and an investment of this magnitude is extremely significant for the region," Northam said in a statement. "The advanced manufacturing sector is strong in Virginia."
Northam approved a $350,000 grant from the Commonwealth's Opportunity Fund to assist Prince George with the project. The governor also approved a performance-based grant of $900,000 from the Virginia Investment Performance Grant, an incentive that encourages continued capital investment by existing Virginia companies.
The company recently completed a 90,000-square-foot expansion to accommodate increased productivity, logistics, safety and some fabrication, he said.
Service Center Metals currently uses about 500,000 square feet of space on its 30-acre campus in SouthPoint Business Park off Interstate 295. But the company didn't have space to expand there, so it is going to build on land in the nearby Crosspointe office park.
In January 2018, then-Gov. Terry McAuliffe announced in his final State of the Commonwealth speech that Service Center Metals was planning to invest $45.2 million to expand its manufacturing operations. That expansion never happened for various reasons, Kelley said.
The expansion announced Tuesday includes the third aluminum extrusion plant that had been planned as part of the 2018 announcement. "This is a bigger expansion than what was even announced back then," he said.
Kelley founded the company in 2002 with Randy Weis and Chip Dollins, all of whom had been employees of the former Henrico County-based Reynolds Metals Co. before its acquisition by Alcoa Inc. in 2000. The company began operations in 2003.
In July 2019, SCM Industries LLC, an affiliate of Richmond-based Riverstone Group, bought a majority stake in Service Center Metals. The Riverstone Group, which operates a variety of companies including The Jefferson Hotel and the James Center complex in downtown Richmond, is owned by Richmond businessman William H. Goodwin Jr.