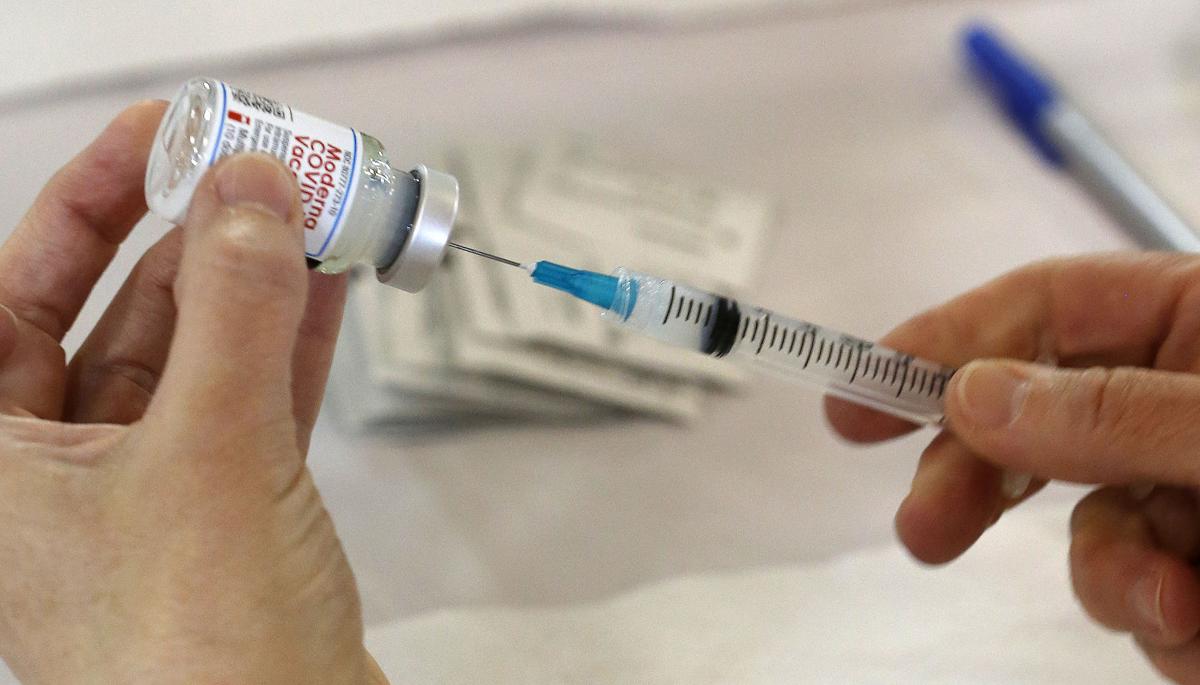 Kleane Kare Team Inc. has a policy that its employees must get the annual flu shot.
The same policy now applies to the coronavirus vaccination when shots become available for workers this year, said Sharon Dabney-Wooldridge, the founder, president and CEO of the multimillion-dollar commercial cleaning business based in eastern Henrico County.
The company has the policy because many of its accounts handle the cleaning of health care facilities.
But if one of Kleane Kare's 170 mostly part-time workers in Virginia and three other states decides not to get the vaccination and doesn't have a necessary waiver, Dabney-Wooldridge said a conversation will take place about whether the person remains employed or not.
"I can't require my employees who work a part-time job and make just above minimum wages to make an important decision such as the vaccine. The choice is ultimately their choice," Dabney-Wooldridge said.
"My position is an individual has to do what is comfortable and what is best for them and their family, but I would advise before making the decision whether to or not to receive vaccination is do the research and become educated about the pros and cons of the vaccine," she said. "Saving a life, which could be their own, should be incentive enough."
Businesses across the region are facing a decision of whether to require employees to be inoculated against the coronavirus. If companies do require the vaccination, they have to be ready for the possibility that some employees will refuse.
More than a dozen area companies — from Fortune 500 firms to small businesses — say they are encouraging employees to get inoculated but are not requiring them to do so. Other businesses say they are still weighing the issue and haven't made a decision.
For instance, Dominion Payroll, the Richmond-based payroll and human resource services company, isn't requiring employees to get vaccinated. But company co-founder and CEO David Gallagher is passionate about strongly urging all of his employees to get the shot.
"We can't get back to the office fast enough, and we highly encourage our teammates and partners to get the vaccine," Gallagher said. "Our culture, which is everything to us, is highly dependent on our physical interaction, our teamwork and the ability to see one another. If a vaccine gives us our culture back, I'm asking our team to get to the front of the line ASAP."
Employers can require many workers to be vaccinated under guidelines from the federal Equal Employment Opportunity Commission.
But workers with a disability or religious objection to taking the vaccine are protected under the Americans with Disabilities Act, which requires companies to provide a reasonable accommodation unless providing the accommodation would cause an undue hardship to the business.
The ADA covers employers with 15 or more workers, and some state and municipal laws cover smaller businesses.
Reasonable accommodations could include changes to where or how the work is being performed to allow the employee to keep working. One example during the pandemic would be an assignment that could be done in a space that's a safe distance from co-workers or customers.
"Employees who work with a high-risk population, such as nursing homes, may be deemed a direct threat to the workplace without the vaccine. Employers who can demonstrate that the need to have all employees vaccinated is job-related and consistent with business necessity — especially with a high-risk population — can and should require that employees take the vaccine," said Karen Michael, an employment lawyer with Richmond-based KarenMichael PLC.
"If an employee refuses without a medical reason or religious objection, there is no current law preventing the employer from placing the employee on unpaid leave or terminating the employee," Michael said. "Some states are considering legislation that would make it unlawful to take action against an employee who refuses the vaccine, so employers will need to stay abreast of any changes to legislation."
Virginia isn't mandating vaccinations nor does it plan to do so.
In this year's General Assembly, a couple of Republicans introduced bills that would bar employers from requiring COVID-19 vaccines or discriminating against someone for not doing so. Those bills were killed in committee.
While the supply is limited, COVID-19 vaccines are being provided to specific groups of people in Virginia over a number of phases.
Anyone working in health care facilities or nursing homes, including cleaning staff, are in group 1a and are currently eligible to get the vaccination.
Manufacturing workers and grocery store clerks are in group 1b, which also includes first responders, corrections officers, educators, homeless shelter workers, public transit workers and agriculture workers. That group started receiving vaccines last month, and that is ongoing.
Workers in the food service, hospitality, construction and finance industries are covered in group 1c. It's unclear when those in that group should expect to begin receiving injections.
Requiring the vaccination is a difficult decision for a business to evaluate, several local employers said.
"Weighing all of the risks, developing policy and ensuring consistency in execution is critical when going this route," said Joe Bower, director of human resources at Evergreen Enterprises, the Richmond-based global home-decor wholesale company that is not requiring vaccinations of its employees.
"One important step is to engage with your employees to understand where they are on the topic," Bower said.
"In talks with our teams, the majority [about 75%] plan to move forward with getting the vaccine on their own. Many of the remainder are unsure. This uncertainty is driven by genuine personal concerns about side effects or efficacy of the vaccines available," he said. "As employers, we have a responsibility to engage employees, provide information and point them to their medical providers to facilitate getting answers to these very personal questions.
"Supporting our team members through this next phase with information, facilitated access to the vaccine and continued diligence will help get us to the other side of this pandemic."
Several area companies with a large number of workers, including automotive retail giant CarMax, travel insurance and assistance firm Allianz Partners and trucking company Estes Express Lines, are strongly encouraging — but not requiring — their employees to get inoculated.
"We hope that our associates will take advantage of the opportunity to obtain a COVID-19 vaccine as soon as they are eligible," said Daniel Durazo, spokesperson for Henrico County-based Allianz Partners, which has about 1,000 employees in the region.
"At this time, we understand there are a lot of opinions and emotions regarding vaccination, which is why we're not mandating that our employees be vaccinated," said Webb Estes, a vice president of Richmond-based Estes Express Lines, which has trucking hubs across the country and employs about 19,500 workers.
Mark J. Hourigan, founder and CEO of Hourigan, a Richmond-based construction and development company, isn't requiring his employees to get vaccinated.
"We believe the decision to be inoculated is a personal decision," Hourigan said. "At this stage, we find it is more important to offer credible information to our employees, allowing them to make informed decisions based on their individual risk factors."
Other companies, such as Henrico-based Altria Group Inc., the parent company of Philip Morris USA, are looking at ways to provide financial incentives for employees to get the vaccine.
"We are not making the vaccine mandatory, but we are assessing ways to incentivize employees to get vaccinated," Altria spokesperson Steve Callahan said.
Altria, like some other companies, is trying to provide on-site vaccinations for its workers.
"The vast majority of our salaried employees today continue to work remotely, so that should provide the [time] flexibility for salaried employees to be able to get the vaccine," Callahan said. "For manufacturing employees, we are exploring ways right now to make it available on site for employees who choose to take the vaccine."
The tobacco company had to temporarily close its cigarette manufacturing plant in South Richmond last spring after two employees there tested positive.
"We are really trying to provide employees with information about the vaccines, and we are doing that in a number of ways," he said. That includes posting information on an internal website for employees or hosting an online meeting with a physician to discuss the data and science behind the vaccines.
Giving employees time off to get the vaccination is what some area businesses are doing.
Companies such as Kroger, Trader Joe's and Target have offered bonuses or extra paid time off for workers who get the vaccine.
Dominion Payroll is discussing ways to offer incentives for its employees to get vaccinated. The company is "looking at models put forth by other companies and industries. Thus far, it seems that most incentives include paid time away to get the vaccine, which we are already doing by utilizing community service hours," said Shayna Cooke, the company's vice president of human resources.
Several small businesses — including Glavé & Holmes Architecture, Saxon Shoes and Ellwood Thompson's Local Market — have not yet established a policy regarding vaccines, but are in the early stages of evaluating that.
Salomon & Ludwin LLC, an independent financial brokerage practice in Henrico with nine employees, is leaning toward making it mandatory with an exception for pregnancy, said Dalal Maria Salomon, the firm's CEO and founding partner.
"We are surveying employees to see where they stand on vaccines," Salomon said. "My guess is that everyone is anxious to get protected so that we can eventually get back to a more normal business environment."
(804) 649-6379
Staff writers John Reid Blackwell and Sabrina Moreno contributed to this report, which includes information from The Associated Press.