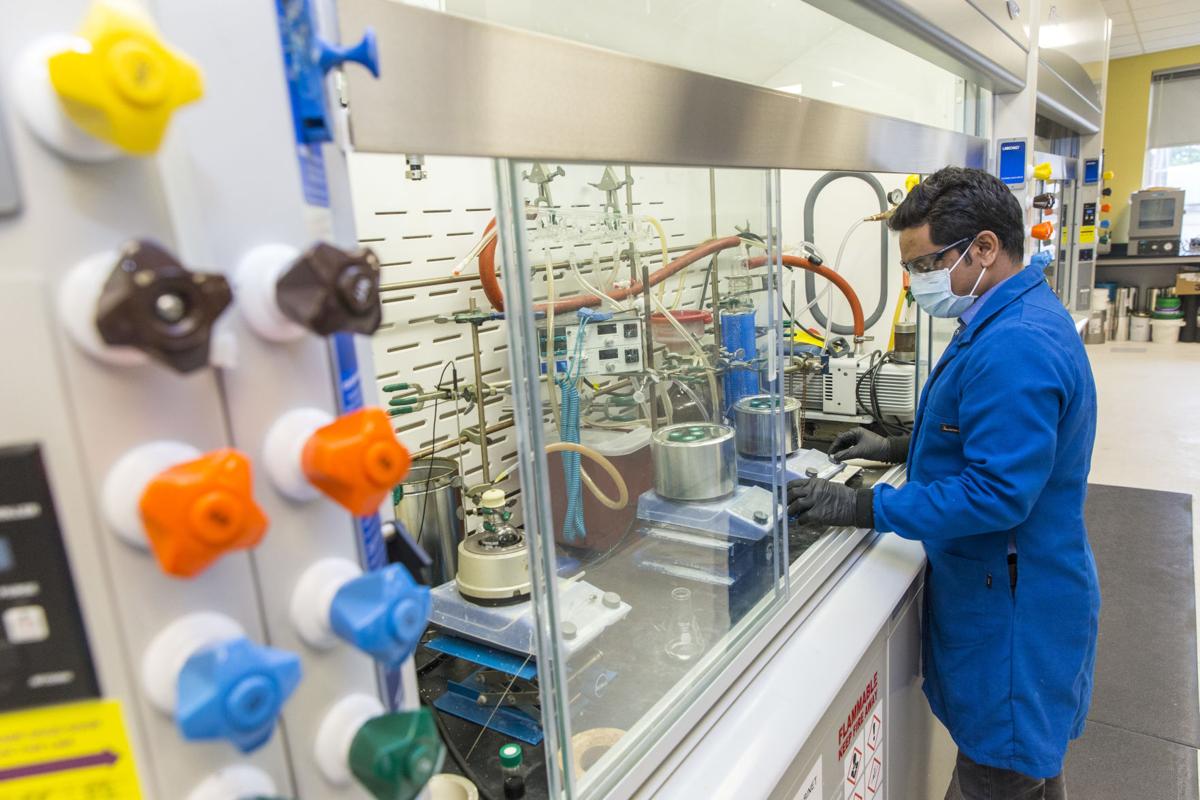 A Richmond-based pharmaceutical manufacturing company founded this year to help build a strategic, national reserve of essential medications has raised $15 million from investors.
Phlow Corp. raised the money in an equity funding round, according to a filing with the U.S. Securities and Exchange Commission.
The company could seek $5 million more for a total capital raise of $20 million, according to the Nov. 20 filing. Four investors have participated in the capital raise.
Separately, the company filed a notice two days earlier with the SEC for about $8 million in options, warrants and other rights to acquire securities.
"Phlow will continue to raise additional capital as deemed necessary to ensure the company is able to achieve its bold vision," Robby Demeria, Phlow's chief of staff, said in a statement released Tuesday night.
Phlow, based in the Virginia Bio+Tech Park in downtown Richmond, was co-founded by Virginia Commonwealth University professor and chemical scientist Frank Gupton and Eric Edwards, who also was a co-founder of Kaléo, another Richmond-based pharmaceutical development company.
Phlow announced in May that it had received a $354 million federal contract to help build a strategic reserve of essential medications and to make active ingredients for more than a dozen medicines used to treat patients with COVID-19.
The startup company also announced it would work with manufacturers such as AMPAC and the Civica Rx network to scale up production of medications using processes developed at VCU.
Under the agreement AMPAC would make some of the pharmaceutical ingredients at a factory in Petersburg that the company reopened in 2019, five years after the plant closed.
In the statement, Demeria said Phlow, working with partners including VCU's Medicines for All Institute, has "contributed millions of doses of essential medicines used to treat COVID-19 patients to the U.S. Strategic National Stockpile."
"Many of the medicines currently being manufactured are used to treat hospitalized patients with COVID-19-related illnesses," Demeria said. "Additionally, Phlow is standing up key commercial operations to further its mission and increase the number of stakeholders it will positively impact, which this additional funding helps to support."