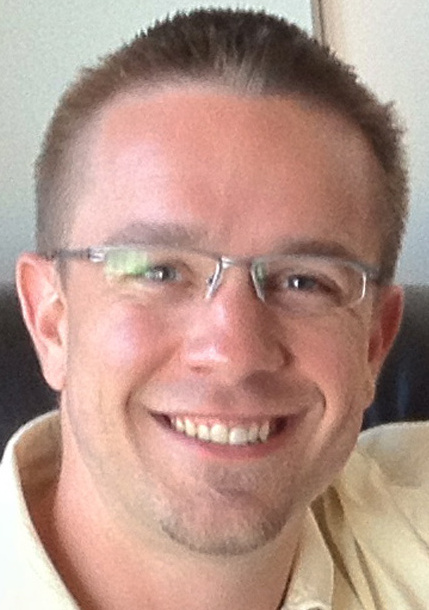 Software developer Chris Cooper had never been to a hackathon before.
So the Richmonder jumped at the opportunity when he saw a notice on Meetup.com about a local hackathon, a gathering of programmers to work on software tools aimed at using education data in unique ways.
"I thought it would be interesting and kind of fun to do, and a way to meet some local people," Cooper said.
After the 24-hour programming event in Richmond on Oct. 19-20 and three other locations in Virginia, Cooper emerged as the $1,500 grand prize winner for his "Predictive Outcomes" software, a tool to develop dropout risk profiles that will allow educational administrators to formulate intervention strategies for Virginia students.
The HAC4EDU event was the second sponsored by Apps4VA, a program jointly sponsored by the Virginia Department of Education and the Center for Innovative Technology, a nonprofit that fosters the technology industry in Virginia.
The program challenges the public to develop software applications — apps — that will use or analyze education information in unique ways.
"This is something that I have been doing for a long time," Cooper said of software development. "But never on a 24-hour deadline."
"I think it is a really great cause," said Cooper, who is an independent software developer. "It is something we all want to do — improve education."
The program grew out of the need to find innovative ways of using and analyzing data from the Virginia Longitudinal Data System, which collects vast amounts of educational information such as testing statistics, attendance, dropout rates and post-secondary enrollment figures.
"We are dealing with big data, and it presents a big challenge," said Carole Ottenheimer, senior research analyst at the Center for Innovative Technology. "We realized there is a wealth of talent in the community."
Awards also were given for best software developed at each of the four hackathon locations.
At the Richmond hackathon, Patrick Crawford and Gabriel Bradley took the location prize for their SQWABBL (Server Query with Arbitrary Blocks Based Language), an app designed to perform "Create, Read, Update, Delete" functions against any dataset using drop options for specific parameters.
Apps4Va also is running an open competition for the public to develop apps, with a current deadline of Nov. 15. Another competition challenges Virginia high school students to develop apps.