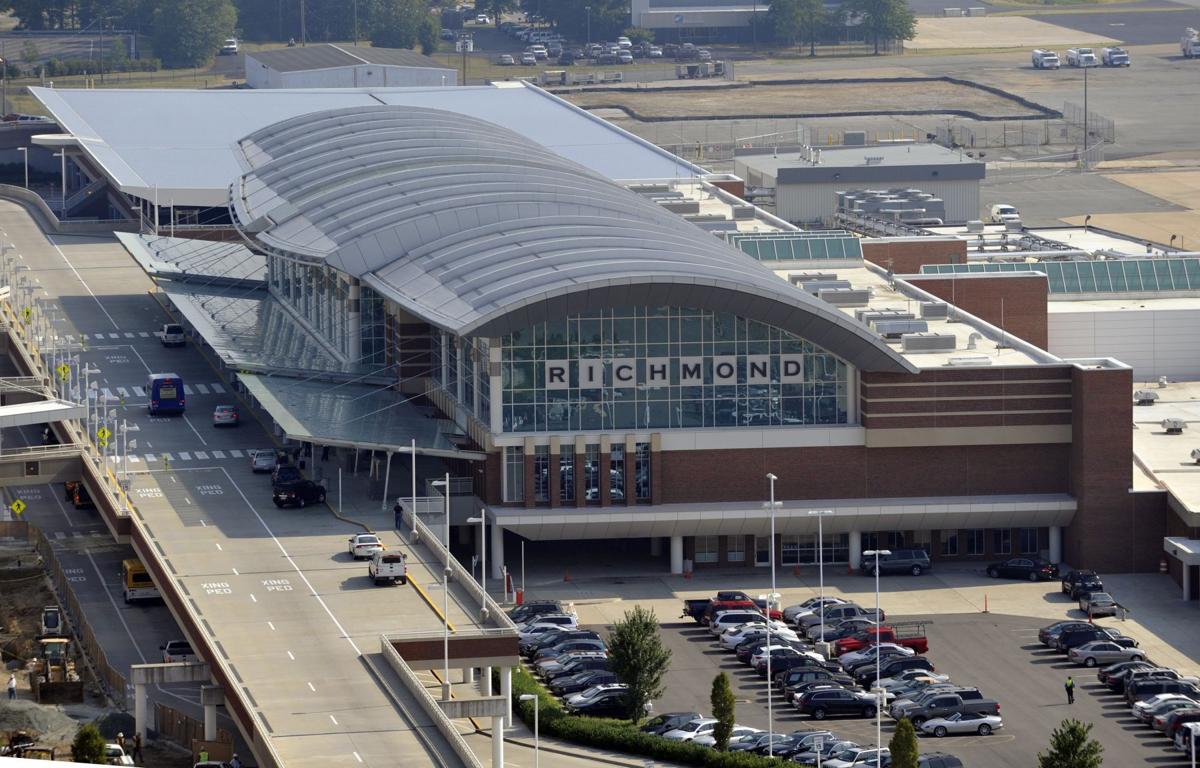 Richmond International Airport continued to see huge declines in passenger traffic in June caused by the coronavirus pandemic, but the drop wasn't as dramatic as in the previous two months.
Passenger traffic fell 79.9% last month compared with the same month in 2019, the Capital Region Airport Commission reported Tuesday.
The airport has experienced dramatic declines in travel as airlines reduced flights by historic levels because of the pandemic. Passenger traffic dropped 91.6% in May, 96.4% in April and 50.4% in March.
Those declines came after Richmond International Airport reported 29 consecutive months of increases.
For the fiscal year that ended June 30, passenger traffic decreased 24.6%, compared with the same period a year earlier.
Last month, the airport saw a slight rebound with all airlines serving Richmond International reporting increased activity, the airport said.
The number of passengers that used the Richmond airport for June — 77,218 passengers — is about a fifth of what the airport typically would serve during the month. In June 2019, the airport handled a total of 383,535 passengers.
American Airlines had the largest market share in June with 48.41% of the passengers using the airport. Southwest Airlines had the next largest market share with 12.68%.
Delta Air Lines, which typically has been the No. 1 or No. 2 carrier at the airport, came in third with a market share of 12.38%. Delta has dramatically cut service to hubs including Detroit, New York LaGuardia, Boston and Minneapolis, but the airline has restarted service to Detroit and New York LaGuardia routes in July.
United Airlines market share stood at 11.2% last month, Spirit Airlines was at 3.84%, and JetBlue Airways held at 2.78% market share.
Total cargo, which includes freight and mail, increased 7.3% in June from a year ago. But for the fiscal year that ended June 30, total cargo fell 1.6% compared with the same period a year earlier.