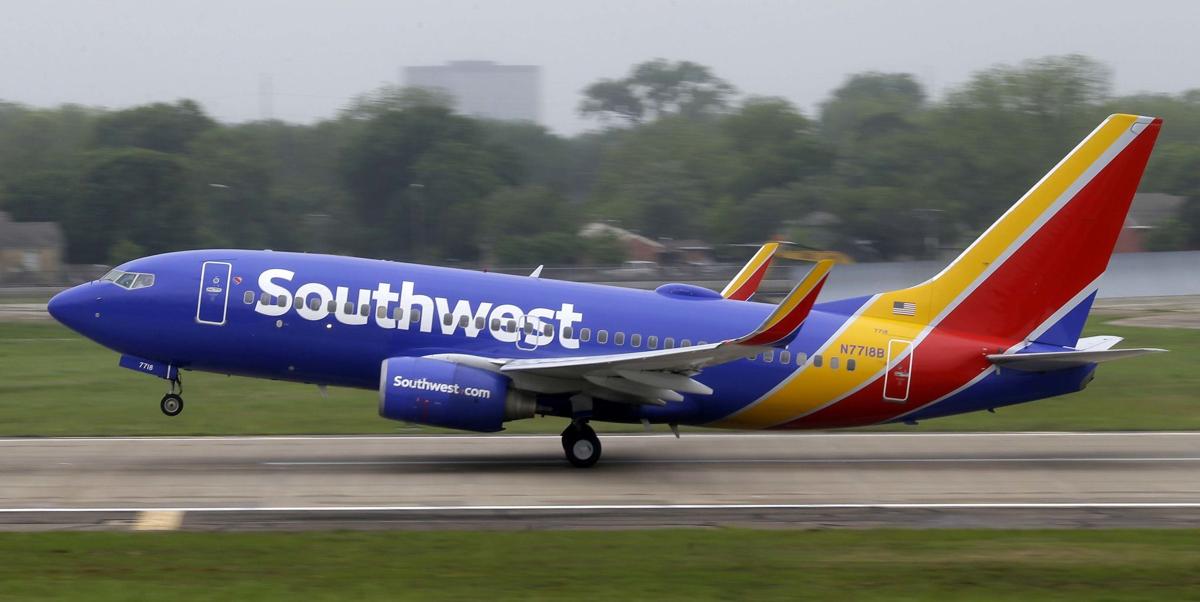 Southwest Airlines is expanding service from Richmond International Airport to Chicago.
The Dallas-based airline is adding nonstop service to Chicago Midway International Airport starting in April.
The nonstop service begins April 12 five times a week. Nonstop service is not available on Tuesdays and Wednesdays, according to the airline's website.
Starting in May, Southwest provides daily nonstop service, the airline's website shows.
"The new route will further bolster Southwest's dominance at Midway, one of the carrier's largest focus airports or hubs," according to The Points Guy, a website that produces news and stories on travel industry. "Additionally, Southwest will give Richmond-based flyers another destination and connection point across the network. Since 2020, Southwest has served Richmond from Atlanta, Orlando and Tampa."
Richmond International Airport officials were excited about Southwest adding the nonstop service particularly at a time when the coronavirus pandemic has caused dramatic declines in passenger travel in the past 12 months. Passenger traffic at the airport fell 61.1% in 2020 compared with 2019.
"Richmond International Airport is thrilled to see Southwest Airlines — celebrating its 50th anniversary year — add flights between RIC and Chicago Midway," said Perry J. Miller, president and CEO of the Capital Region Airport Commission. "Chicago is a major market for the Richmond region and this is the perfect time to plan a spring visit to either city."
George Hoffer, a transportation economist and professor emeritus at Virginia Commonwealth University, said the nonstop service to Chicago Midway opens up a greater number of Southwest's destinations for Richmond area travelers.
"This really opens up the country to competitive fares for Richmonders and effectively opens up the Southwest system," Hoffer said.
Before Southwest starts the nonstop service, travelers using that airline must change planes in Atlanta to get to Chicago Midway. But Hoffer said that Southwest has been cutting back service from its Atlanta hub in recent years.
"Midway is a big hub for them," he said.
United Airlines and American Airlines both provide nonstop service from Richmond to Chicago O'Hare International.
Last month, Southwest began flying in and out of Chicago O'Hare International for selected destinations for the first time after operating exclusively out of Midway International Airport since 1985.
Adding the nonstop service to Chicago Midway provides Richmond-area travelers another nonstop options, airport officials said. The Richmond airport has 23 nonstop destinations.
JetBlue Airways, for instance, started nonstop flights to Las Vegas and Los Angeles from Richmond International Airport in December. It also started nonstop service to Tampa, Fla., in November.