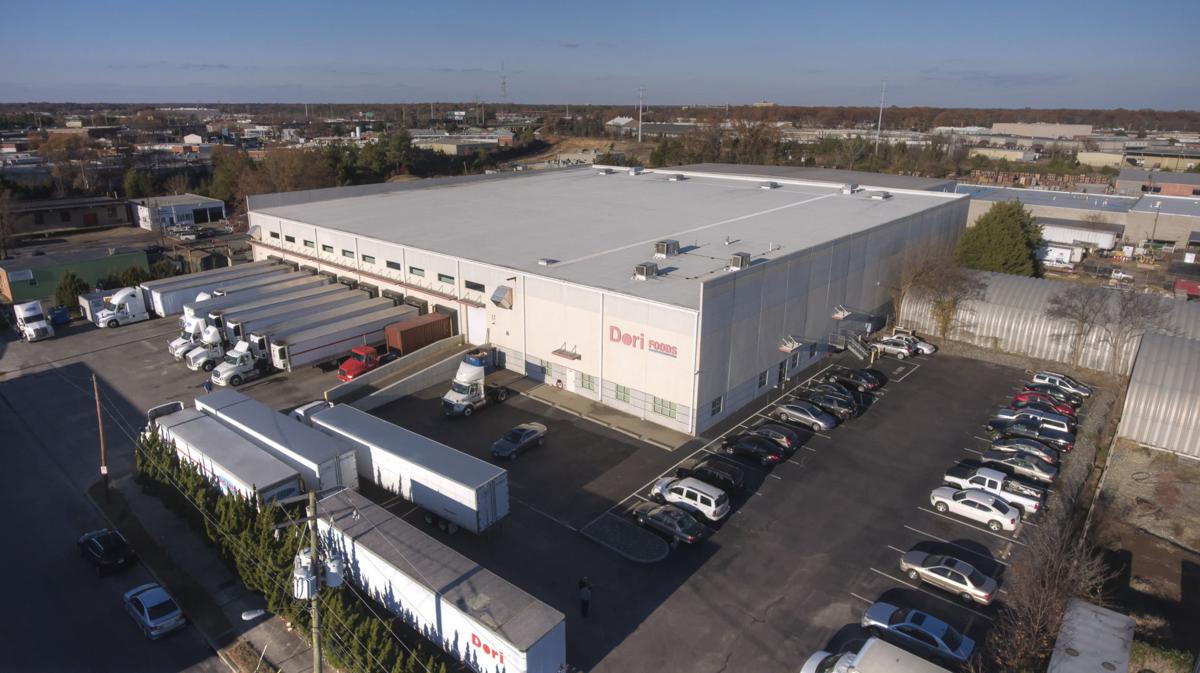 The Dori Foods specialty food service distribution warehouse in Scott's Addition sold for $7.7 million.
Spy Rock Real Estate Group, a Richmond-based development and investment firm, acquired the 86,607-square-foot warehouse at 3410 Norfolk St. on Tuesday for investment purposes, according to brokerage Cushman & Wakefield | Thalhimer's Capital Markets Group.
"This is an excellent opportunity for us to acquire a property 100 percent leased to a very strong and recession-resistant tenant in Dori Foods, and to make another long-term investment in Scott's Addition," said Taylor Williams, a principal along with Andrew Basham in Spy Rock Real Estate Group.
"This asset is expected to generate strong, stable cash flows and also provides diversification of product types within our portfolio," Williams said.
Eric Robison, senior vice president of Cushman & Wakefield | Thalhimer's Capital Markets Group, who represented the seller, Baum Development Co. LLC, in the sale, said a number of quality offers were received for the property.
"The strength of Dori Foods, coupled with the significant momentum in Scott's Addition, made this a highly sought-after investment," Robison said.
The warehouse was built in 2004.
Spy Rock Real Estate Group and its Spy Rock Development entity are familiar with Scott's Addition and nearby neighborhoods.
The company has an investment portfolio of apartment buildings in Richmond's Fan and Museum districts.
It also developed and owns The Preserve at 1310 Roseneath Road on the western edge of Scott's Addition.
The two-building apartment project consists of a former Coca-Cola bottling plant that was converted into 70 apartments and new construction of 124 units.
Spy Rock Development also is developing a mixed-use project in the heart of Scott's Addition on the site of the former Symbol Mattress office and warehouse space. The three-story, 60,000-square-foot office building and two four-story apartment buildings with a total of 202 units should open later this year at the northwest quadrant of Rockbridge Street and Highpoint Avenue.
Dori Foods is a Richmond-based specialty food service distributor serving schools, corrections and nonprofit markets in Virginia and Maryland. It was acquired in late 2014 by Good Source Solutions, a California-based national specialty food service distributor.
Dori Foods was founded in 1979 by Lewis Baum and had been owned and operated by Frank Baum before the sale to Good Source Solutions.