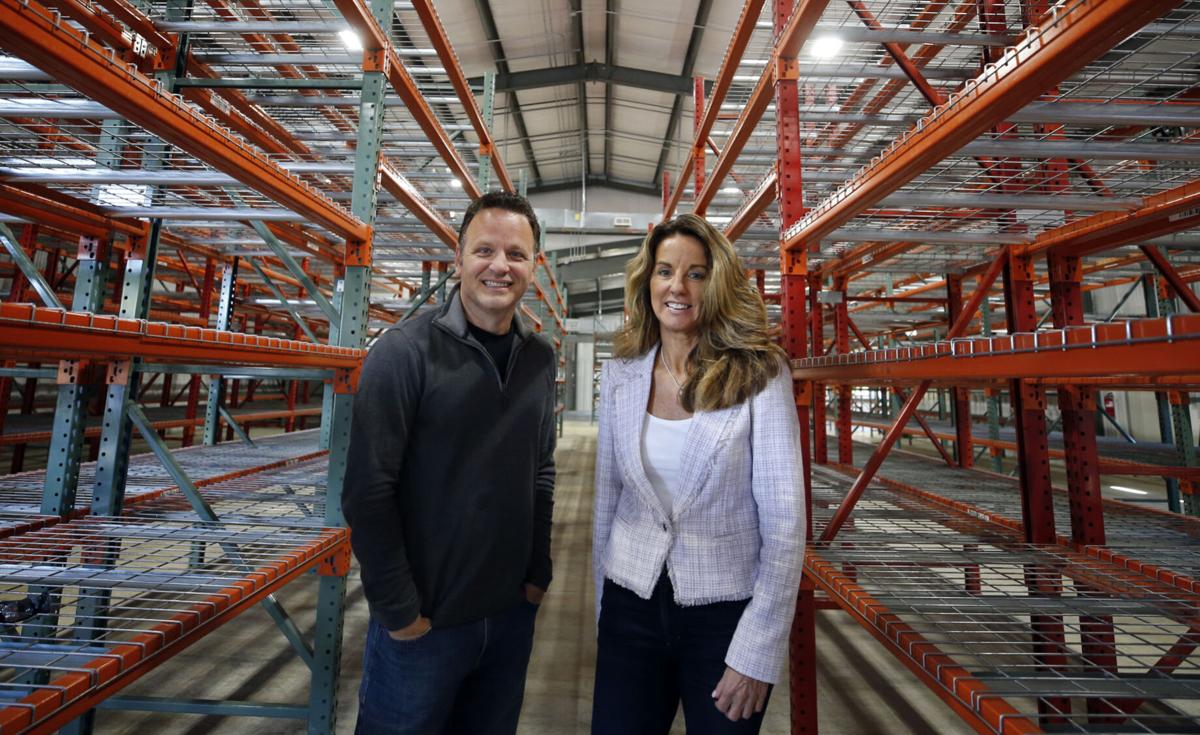 Two angel investor groups in Virginia are putting money into The Shed, a startup company based in Goochland County that wants to shake up the product rental industry.
757 Angels, a group of more than 130 investors in the Hampton Roads region, and Charlottesville Angel Network, which has about 70 investors, announced last week they have invested in The Shed.
Founded by entrepreneurs Karen Rodgers O'Neil and Daniel Perrone, The Shed has pivoted from its first business model in 2018 with the idea of helping people rent items through what some have called the "sharing economy."
The company opened a warehouse in the Rockville Commerce Center in Goochland where people could store unused items such as tools, sports equipment and camping gear. The company would rent those items to people looking for short-term use, splitting the profit with the owners.
The Shed has since switched to a different business model, partnering with product manufacturers such as Stanley Black & Decker, Segway and PowerBoss to rent tools and other items to customers.
"We have 80 brands on our shelves now and we are literally adding more every week," O'Neil said.
The company also has started a side business renting tents to restaurants that have had to close their indoor dining spaces during the COVID-19 pandemic. "We created a restaurant in a box," O'Neil said. It includes tents, heaters and other supplies.
The dollar amount of the angel investments was not disclosed. The Shed plans to use the money to further develop its online rental platform at richmond.ished.com. It also plans to open new locations around the country.
The Shed currently has warehouses in Goochland and in Denver. The founders are considering opening a second area location somewhere south of the James River for the convenience of local customers.
The company also is looking to open a location in Portland, Ore., by converting a former office supply store into a warehouse and rental business.
"The beauty of our model is that as we see what people are looking for, we can go out and get it," O'Neil said. For instance, "We went out and got sewing machines, because we saw people were looking for sewing machines to make and sell masks."
Perrone said the $200 billion product rental industry is "ripe for disruption."
"We are building a solution that addresses consumer demand for access over excess by bringing manufacturers into the solution. It's working."
757 Angels said The Shed was one of three companies selected from more than 50 applicants to participate in the investment group's funding cycle in late 2020.
Monique Adams, 757 Angels executive director, said The Shed "aligns well with surging e-commerce and rental trends and is positioned to provide value to users and manufacturers."