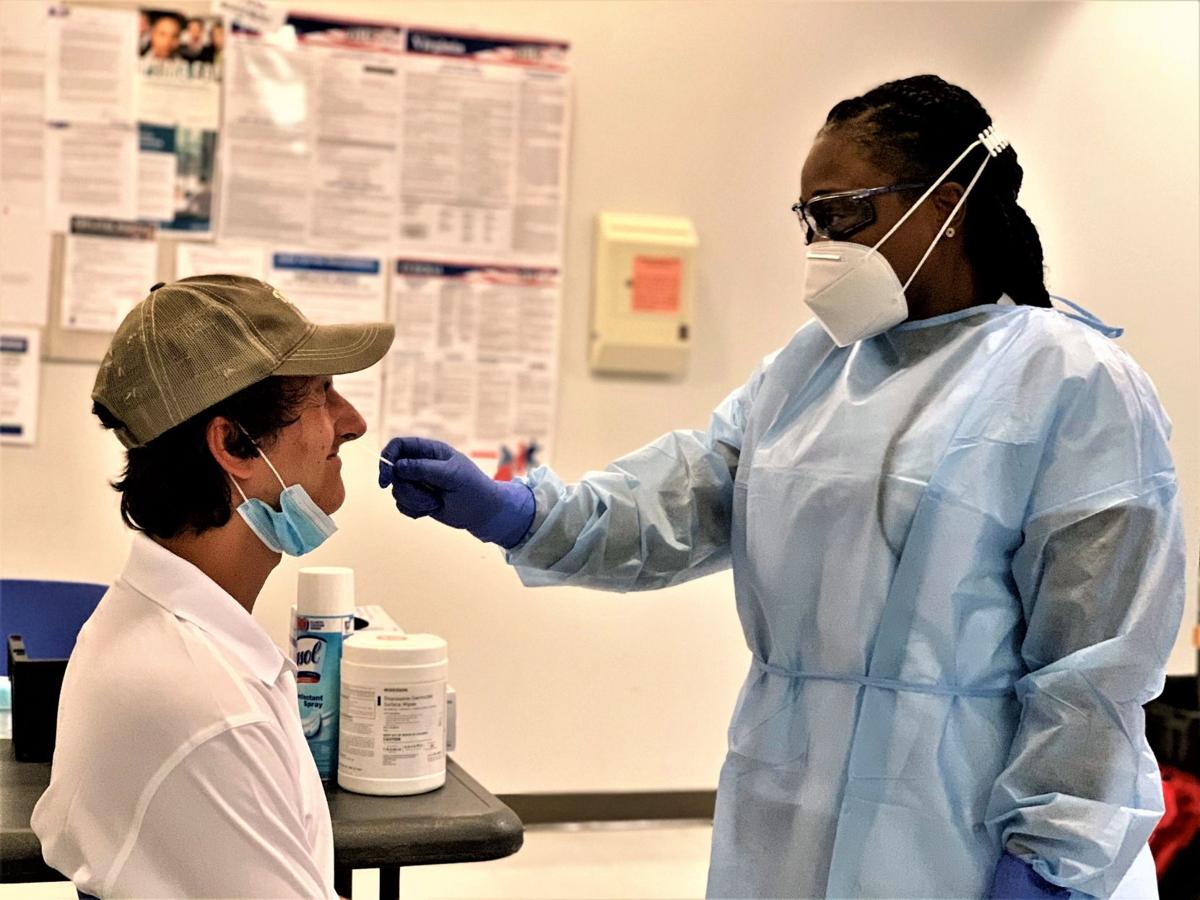 A Richmond-area startup company is now contracting with businesses and other organizations to offer on-site employee testing for the coronavirus to help prevent the spread of the disease.
The company, SecureHealth, already has provided several on-site testing events for COVID-19 for employees of the Greater Richmond Transit Co., or GRTC, this month. The company also started testing some students returning to the University of Richmond.
SecureHealth was founded this spring by Dr. Mark Rausch and Dr. Shawn Borich, who are both medical directors for BetterMed, an urgent care medical provider with 12 locations, including eight in the Richmond region.
When the pandemic caused a decline in patient traffic, BetterMed pivoted this spring and started offering COVID-19 testing at some of its locations. The company has since tested about 35,000 people.
"We were successful in doing that, with drive-up testing at five of our locations," Rausch said. "Soon after, companies came to us to help them with testing."
Rausch said SecureHealth's goal is to help businesses and other organizations such as universities conduct large-scale, on-site testing to mitigate the risks of COVID-19 while enabling employees and students to return.
"Businesses are looking for assistance in how to return to work, and return to work safely," Rausch said. "With our experience, we help these businesses focus on mitigating the disease within their facilities. They recognize that if they have to close their facilities, they could lose untold revenue."
The startup company has put together a staff to conduct on-site tests.
GRTC, which has about 550 employees total, contracted with SecureHealth in May and has since held two on-site testing events at its headquarters. About 100 employees were tested on June 8, and 67 were tested on June 18. Another testing day took place in mid-July.
"We know from what we had been learning in cooperation with the Department of Health that there are a significant number of people who have COVID and do not know it," said Carrie Rose Pace, a spokeswoman for GRTC.
"It is important to make sure we can detect any case early, isolate and prevent it from spreading," she said.
The University of Richmond plans to resume in-person instruction and residential educational this fall, said Shannon Sinclair, the university's vice president and general counsel.
"To do that, we are putting significant protocols in place for the health of our campus community," Sinclair said. "SecureHealth will provide COVID-19 testing to our students prior to the start of the academic year. The majority of the testing will take place over six days on campus."