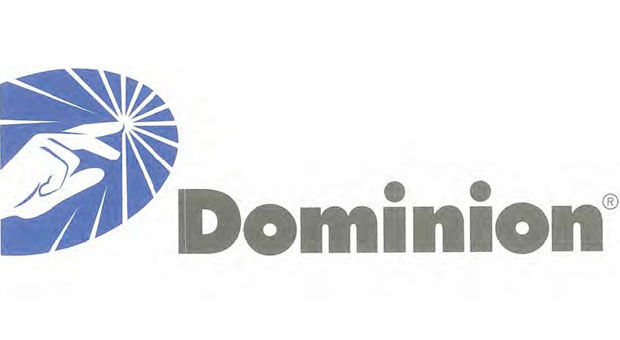 During a U.S. Senate committee hearing on energy infrastructure last week, a top official at Dominion, which is pushing for permission to build a much-contested $5.1 billion, 600-mile natural gas pipeline through West Virginia, Virginia and North Carolina, leveled some not-so-subtle criticism at the federal agencies overseeing the permitting process.
"To make these beneficial investments we need certainty from federal agencies. Not a rubber stamp, but a rational path forward with clear processes, reasonable schedules and reasonable decisions," said Diane Leopold, president and CEO of Richmond-based Dominion Energy, which is the lead partner in the Atlantic Coast Pipeline, according to a transcript of her testimony before the Senate Committee on Energy and Natural Resources. "The result will be a cleaner environment, lower electricity and natural gas bills for consumers and businesses and more economic opportunity."
Leopold said the pipeline requires more than 18 major federal permits and authorizations from the Federal Energy Regulatory Commission, the U.S. Army Corps of Engineers, the National Parks Service, the U.S. Forest Service, the Environmental Protection Agency and the U.S. Fish and Wildlife Service.
And though the pipeline, most of which will be underground, is going to "extraordinary lengths" to protect views from the Blue Ridge Parkway and the Appalachian National Scenic Trail, including boring under a mile of mountain, the National Park Service took 14 months to review the 22-page application just to survey the area, she said.
Once permission was granted, the survey was done in an afternoon, Leopold said.
"We are still waiting for a decision on construction," she said.
The Forest Service, which has sparred with Dominion over the past month in correspondence over the review of specifications for the design of portions of the pipeline to be built on steep slopes in the George Washington and Monongahela national forests, also was singled out for special attention.
"And 21 of the 600 miles of ACP would cross national forests, just as hundreds of miles of natural gas pipelines run safely through national forests today. Though we rerouted 95 miles to meet its concerns, the Forest Service continues to move the goalposts with changing requirements and standards," Leopold said.
Last month, James A. Thompson, a professor of pedology (the study of soils) and land use at West Virginia University who has been contracted by the Forest Service as a third-party reviewer for the pipeline project, wrote to a Forest Service supervisor to air concerns about Dominion's "unwillingness to respond to what I consider to be reasonable requests and, more generally, an inability to work collaboratively with the Forest Service to ensure that this review progresses in an efficient and effective manner."
On March 9, that supervisor, Clyde Thompson, wrote Leslie Hartz, another Dominion official, faulting the company for failing to provide "requested documentation of the effectiveness of slope stabilization techniques" and other information.
"Small and large soil failures can and do occur on hillsides due to human disturbances," Thompson wrote in an letter earlier that same week. "The Forest Service is tasked with ensuring that the risks of such failures are controlled and the associated standards of forest plans are met."
Environmental groups have said Dominion and federal regulators are downplaying the risks posed by landslides and slope failures along the pipeline route, including in Nelson County, where the Friends of Nelson group said last week that a report prepared by Blackburn Consulting, a team of soil scientists hired by the Nelson County group and other organizations, showed that Dominion "had not adequately identified those soils and landforms that are prone to debris flows (and) landslides."
Groups like Friends of Nelson have blasted the draft environmental impact statement issued in December for the pipeline by the Federal Energy Regulatory Commission, which found that the project's environmental effects would be reduced to "less-than-significant levels" by mitigation measures recommended by federal regulators and proposed by the pipeline company.
"We are calling on FERC to rescind the current DEIS and demand that Dominion follow these scientists' recommendations to perform a more thorough assessment of the landslide risks in Nelson before the approval process is allowed to proceed any further," Joyce Burton, a member of the group, said in a statement.
The draft document, which is open for public comment until April 6, will be replaced with a final statement in three months, after which time the commission will weigh the necessity, impact and rate structures associated with the pipeline. Dominion still expects to begin construction this fall, said Aaron Ruby, a pipeline spokesman.
"We've made a commitment that we're going to build this pipeline safely and in a way that protects the environment and we're going to live up to our commitment," Ruby said. "Dominion and our lead construction contractor have more than 200 years' experience safely building pipelines in steep mountainous terrains all across the United States. Dominion has built more than 400 miles of underground pipelines through the rugged mountains of West Virginia and western Pennsylvania."
Ruby said the company "performed an extensive analysis of landslide potential for this project, far more extensive than the limited analysis in this report."
Other groups are contesting pipeline permits at the local level, including in Buckingham County where two legal challenges have been filed seeking to reverse the Board of Supervisors' January decision to issue a special-use permit for a 53,783-horsepower compressor station on a 68-acre parcel along state Route 56 in western Buckingham. At the crux of the legal argument is that local zoning law does not allow gas transmission facilities, even by special-use permit, in the area where Dominion is seeking to build the station, opposed by locals because of noise, emissions and other concerns.
Though the law permits "public utility booster or relay stations" in the agricultural area, Dominion's pipeline and station is not a utility project because, among other reasons opponents note, the pipeline developers said in a state air permit application that it is a "non-utility facility."
Rebecca Carter, the Buckingham County administrator, referred a reporter to the county attorney, who could not be reached for comment Friday.
Ruby, the Dominion spokesman, said more than two dozen local governments along the pipeline route and elsewhere have endorsed the project. He would not comment specifically on the lawsuits seeking to block the compressor station but said Buckingham County went through a "thorough and inclusive process" in reviewing the application, which was studied for months.
"The Board of Supervisors imposed more conditions on our application than on any other in recent memory," Ruby said. "By any standard, the county's review of our application was a detailed and exhaustive process. The board's unanimous approval was an appropriate decision and is supported by the extensive public record."