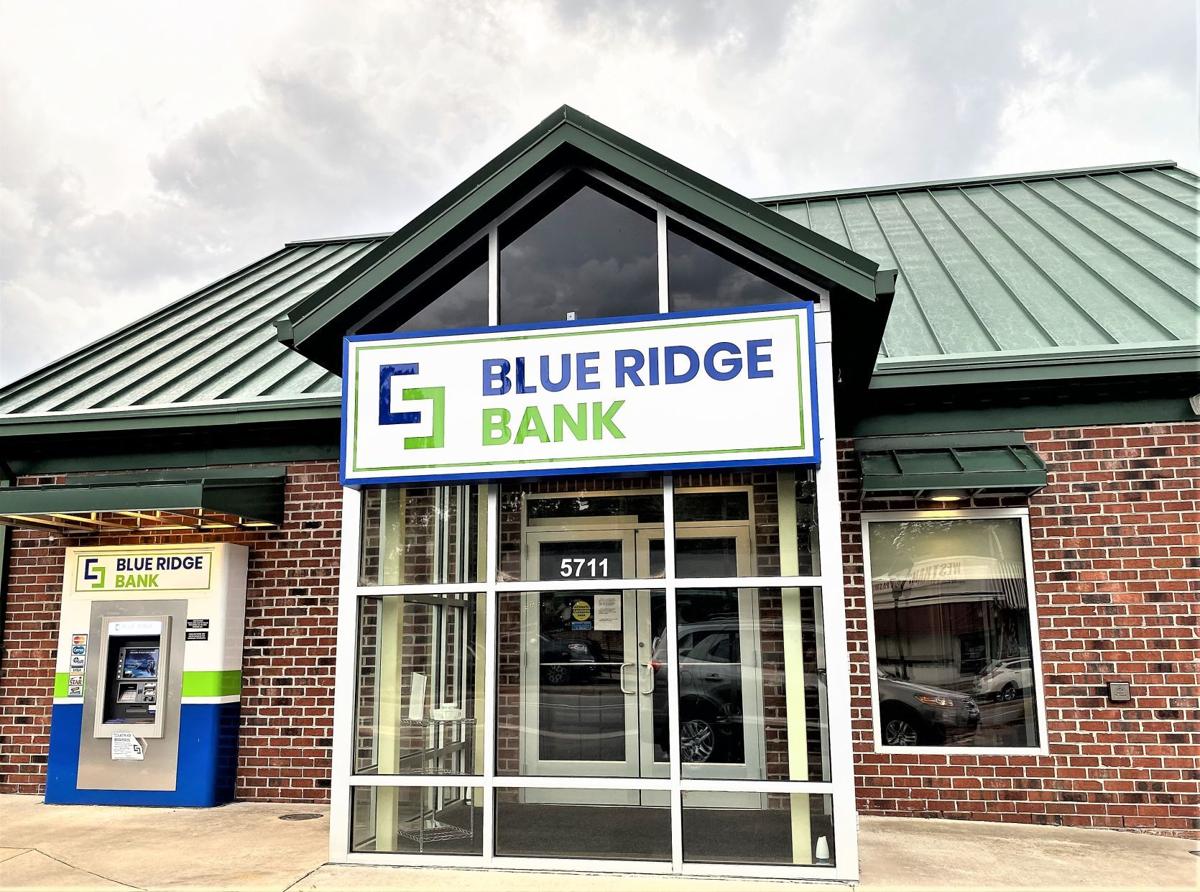 Two regional financial institutions in Virginia plan to merge to create the fourth largest community bank with headquarters in the state.
Charlottesville-based Blue Ridge Bankshares Inc., the parent of Blue Ridge Bank, and Fairfax-based FVCBankcorp Inc., the parent company of FVCbank, said late Wednesday that they have entered into a definitive agreement to combine in what the companies called "a merger of equals."
The combination is expected to be completed in the fourth quarter or early in the first quarter of 2022, subject to approval of both companies' shareholders, regulatory approvals and other customary closing conditions.
The deal would create a combined company based in Fairfax with about $5.05 billion in assets and 39 branches and mortgage offices in three states and the District of Columbia. The companies didn't say what the combined bank will be called.
Blue Ridge has 30 banking offices primarily in the Richmond region, Northern Neck, Hampton Roads, Piedmont, Southside and Shenandoah Valley areas of Virginia, along with 10 mortgage offices in Virginia and North Carolina. It had assets of $3.167 as of March 31.
FVCbank has nine full-service offices in Arlington, Fairfax, Manassas, Reston and Springfield in Virginia; in the District of Columbia; and in Baltimore, Bethesda and Rockville in Maryland. It had assets of $1.88 billion.
"This partnership creates a powerful and innovative financial services provider better able to serve its clients and communities of today and tomorrow," Brian K. Plum, Blue Ridge Bankshares' president and CEO, said in a statement.
"The team at FVCB has built and maintains a high quality banking franchise, and there is no better team with which to unite to capitalize on the opportunities presented by an evolving industry," said Plum, who would become CEO of the combined company.
David W. Pijor, FVCBankcorp's chairman and CEO who becomes executive chairman of the combined company, said Blue Ridge Bankshares has taken a number of growth initiatives and investments that has resulted in expanded profitability and a differentiated platform.
"Our two companies complement each other beautifully and the combined company will be a formidable competitor across our markets," Pijor said in a statement. "We believe this merger will enable us to serve our customers with additional products and services, including increased lending capacity and capabilities."
The deal comes six months after Blue Ridge Bankshares completed a merger with Henrico County-based Bay Banks of Virginia Inc., the parent holding company of Virginia Commonwealth Bank, creating at the time a financial institution with about $2.8 billion in assets and $1.9 billion in deposits. Virginia Commonwealth Bank branches converted to Blue Ridge's systems and name in May.
Under the terms of the merger, FVCBankcorp shareholders will receive 1.1492 shares of Blue Ridge Bankshares stock for each share they own. FVCBankcorp shareholders will own about 47.5% and Blue Ridge shareholders will own about 52.5% of the combined company.
The board of directors of the combined company will have 16 directors — eight Blue Ridge board members and eight FVCBankcorp board members.