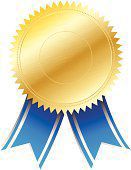 The Virginia Housing Development Authority has won two awards recognizing outstanding affordable housing programs from the National Council of State Housing Agencies.
Its Rapid Rental Loan Refinancing and Retention Program won in the Management Innovation–Financial category for creating a proactive approach to retaining loans in the authority's multifamily portfolio.
By providing multifamily mortgage holders with a simplified and virtually cost-free refinance process before their loan prepayment dates become available, the program has been able to refinance and preserve more than 15,000 affordable housing units in Virginia.
The Virginia Housing group's MCCs — mortgage credit certificates — Made Simple entry won in the Communications–Creative Media category for creating an informative animated video to describe the benefits of the authority's program.
Credit certificates can boost the tax benefits for first-time homeowners in Virginia — potentially saving them money at tax time every year — for as long as they live at that residence.