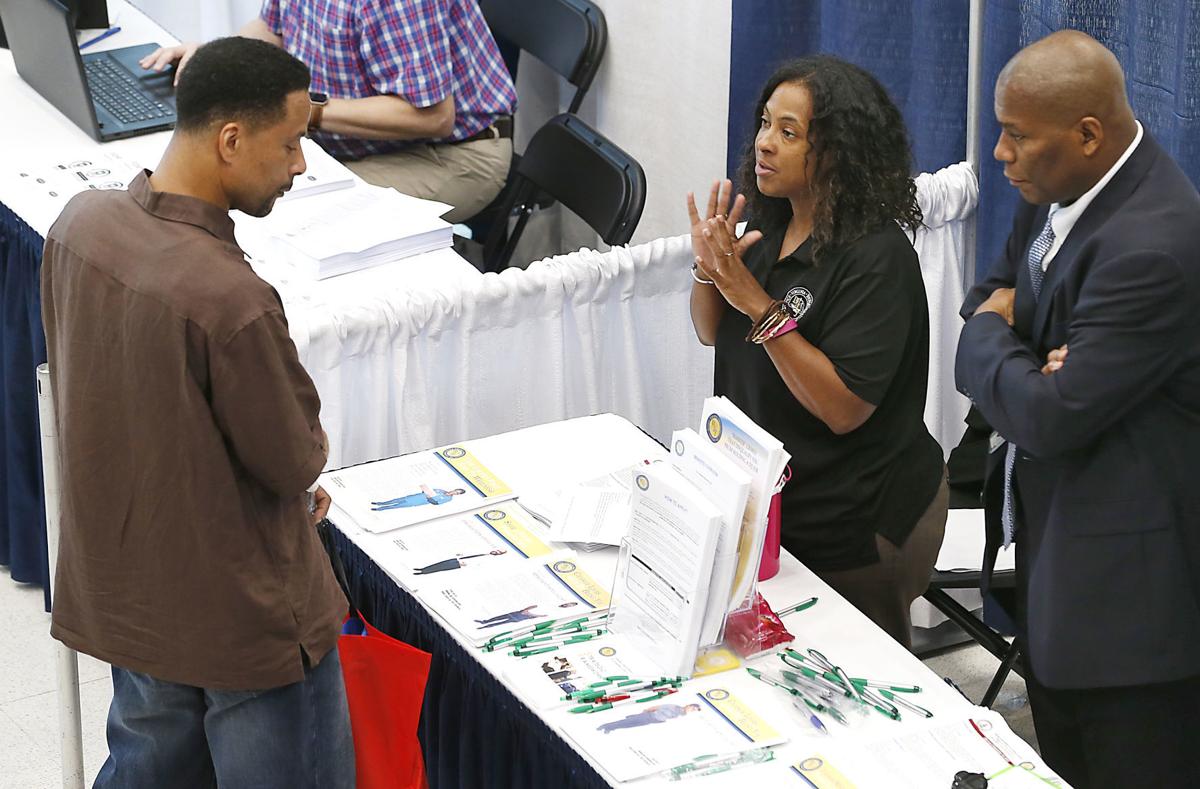 Virginia's unemployment rate held steady from February to March at 2.9 percent as the state's labor force continued to grow, the Virginia Employment Commission reported Friday.
The state's jobless rate was down from 3.2 percent in March 2018. It remained below the national rate, which was unchanged at 3.8 percent in March.
The state and national rates have been adjusted for seasonal factors that can temporarily affect employment.
Virginia's jobless rate held steady in March even though the number of people counted as unemployed increased by 2,089. The jobless rate was unchanged as the labor force in Virginia expanded for the ninth consecutive month, growing by 5,379, or one-tenth of a percent, to set a record of more than 4.36 million.
From March 2018 to March 2019, employers in Virginia added a net total of 35,500 jobs, a job-growth rate of 0.9 percent that lagged the national growth rate of 1.7 percent. In the Richmond area, employers added a net total of 5,100 jobs from March 2018 to March 2019, a job-growth rate of 0.8 percent.
The March report "was fairly upbeat" for Virginia, said Joseph Mengedoth, associate regional economist for the Federal Reserve Bank of Richmond.
For the first three months of 2019, employers in Virginia added an average of 8,300 net new jobs per month, which was up from a pace of 7,300 jobs per month in the first three months of 2018, Mengedoth said.
The labor force participation rate in Virginia also edged higher in March to 65.3 percent, he said.
The March unemployment rate for the Richmond region and other metropolitan areas in Virginia is scheduled to be released on May 1.