Commercial real estate analytics and research firm CoStar Group Inc. plans to build a 26-story office building along the James River in downtown Richmond, making it the city's tallest skyscraper.
The Washington-based company announced Friday that it plans to invest more than $460 million to expand its corporate campus to Richmond on vacant land adjacent to the nine-story building it acquired this year that is across from the entrance to Brown's Island.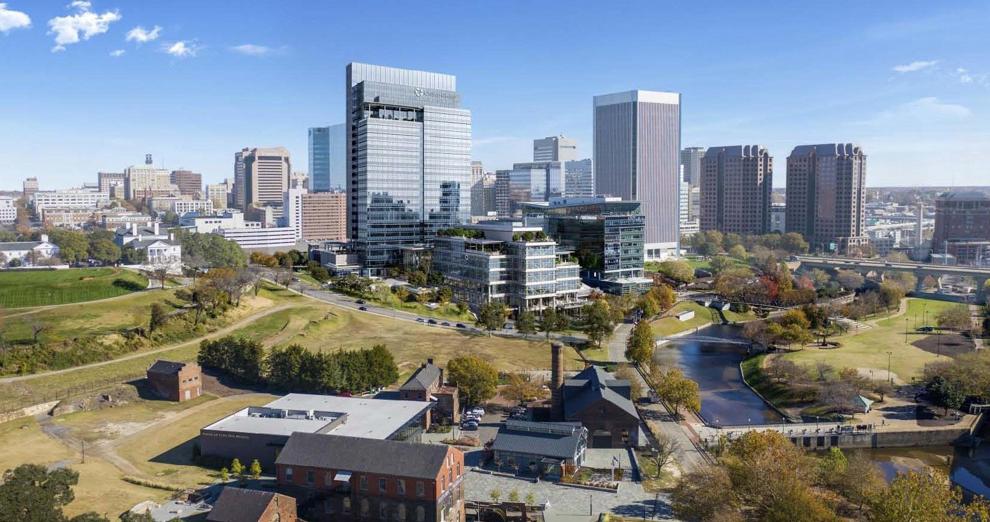 The new campus represents about 750,000 square feet of new office and retail space. The project is expected to add 2,000 to 3,000 new jobs to the 1,000-plus employees that CoStar has here now, said Andrew C. Florance, CoStar's founder and CEO.
"With the growth of the business, I imagined it could be 3,000 new jobs potentially, but that's a potential," Florance said.
In addition to the 26-story office tower, CoStar plans to construct a six-story multipurpose building to be used as a central location for employee amenities, including conference facilities, fitness and wellness, auditorium, and mixed-use retail and restaurant spaces.
Once the project is completed, CoStar will occupy about 1 million square feet of office space in downtown Richmond.
Construction on the office tower and other building should begin sometime next year and be ready in 2024, Florance said.
Gov. Ralph Northam made the announcement Friday morning. "Their continued success is a direct result of our attractive business climate and dynamic workforce found across the state," he said in a statement.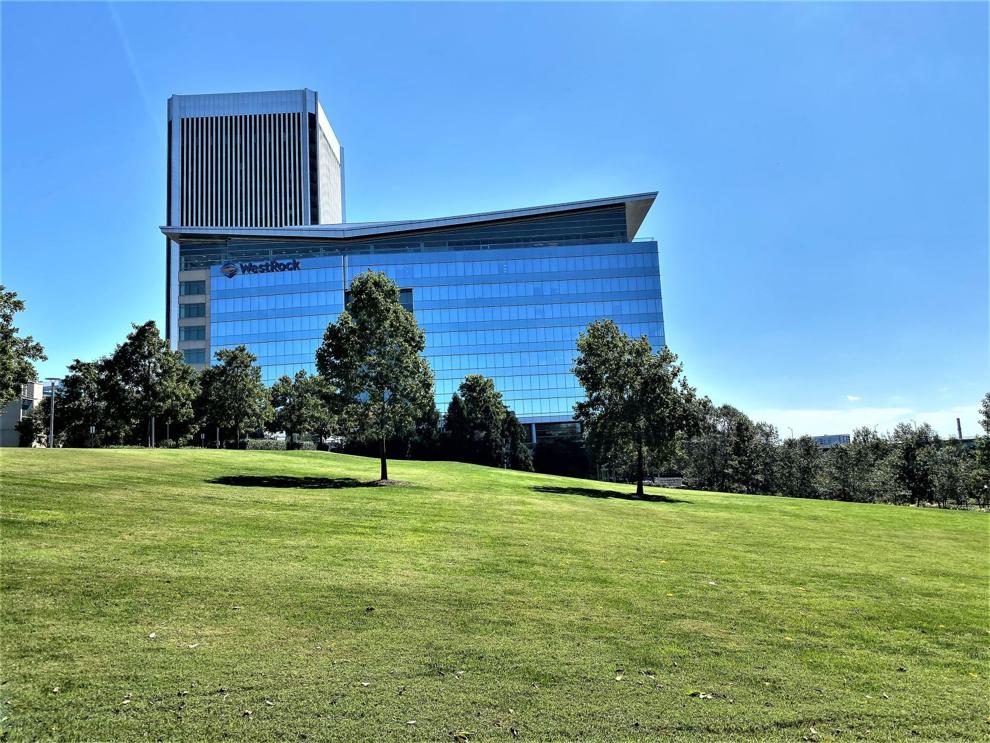 CoStar moved its global research headquarters into the building at 501 S. Fifth St. — it is next to the Federal Reserve Bank of Richmond's office tower — in late 2016 and early 2017. It acquired that building for $130 million in January and now occupies all but one floor, which is temporarily used by packaging giant WestRock.
The new CoStar tower will be 510 feet tall, surpassing the James Monroe state office tower at 101 N. 14th St., which is 449 feet tall or 29 floors, according to Skyscraperpage's website. Dominion Energy Inc.'s new 600 Canal Place building at 111 S. Sixth St. is 417 feet tall or 20 floors.
The CoStar tower and the six-story multipurpose building will be on the now-vacant 3.89 acres at 600 Tredegar St., which CoStar bought in August 2020 for $20 million.
The new space in both buildings will include offices for sales, marketing, software development, customer service and support functions.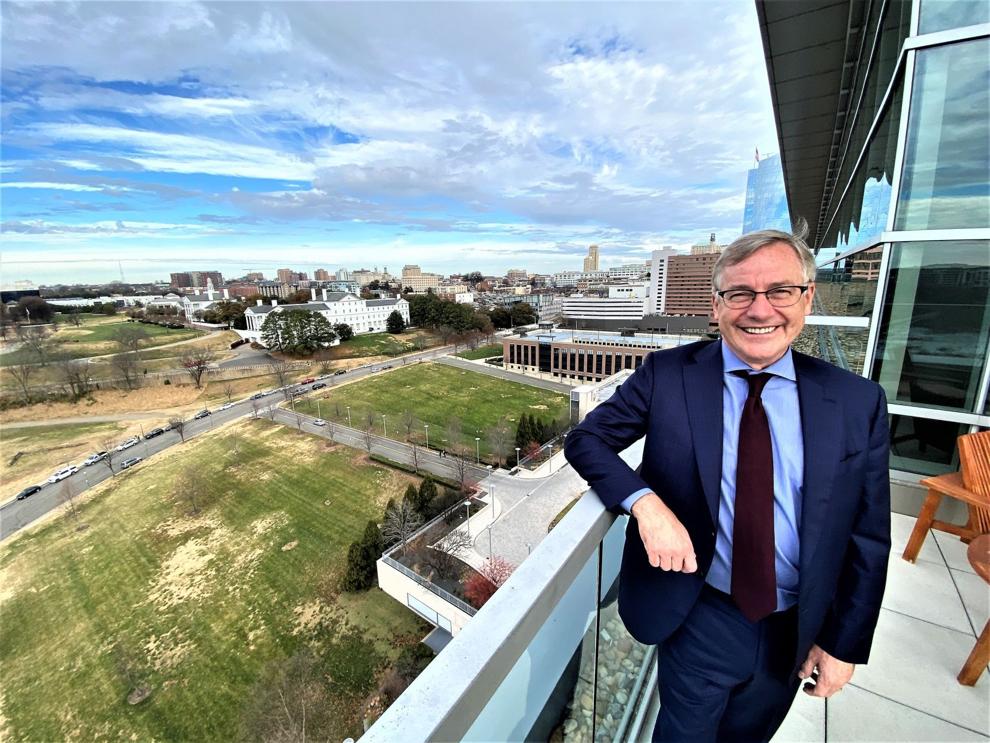 Even though CoStar will keep its headquarters in the District of Columbia, the Richmond buildings will be the company's largest complex of employees.
Florance jokingly called his company's plans "Little HQ2" since online retail giant Amazon dubbed its East Coast headquarters in Northern Virginia as HQ2.
Besides, Florance and Jeff Bezos, Amazon's founder and now chairman, were lab partners at Princeton University, noting how odd it was that Bezos would have HQ2 in Virginia and he had Little HQ2 also in Virginia.
Florance said he picked Richmond for his company's largest office complex because of the region's "deep pool of diverse, highly skilled workers, a vibrant culture of innovation and a wonderful quality of life for our existing and future employees."
The new office tower will be LEED (Leadership in Energy and Environmental Design) platinum certified, he said. For instance, the siding on the structure will be solar panels that should generate a "significant amount of energy" to be used by the building, Florance said.
The architect is William Chilton with Pickard Chilton, the same architect who designed the nearby Dominion Energy Inc.'s 20-story 600 Canal Place building.
Timber will be used to construct the six-story multipurpose building rather than steel or concrete, which Florance said produces more negative carbon. "It is a very responsible way to develop a building," he said.
That smaller building also will have about 1.25 acres of decks providing employees with an outdoor environment.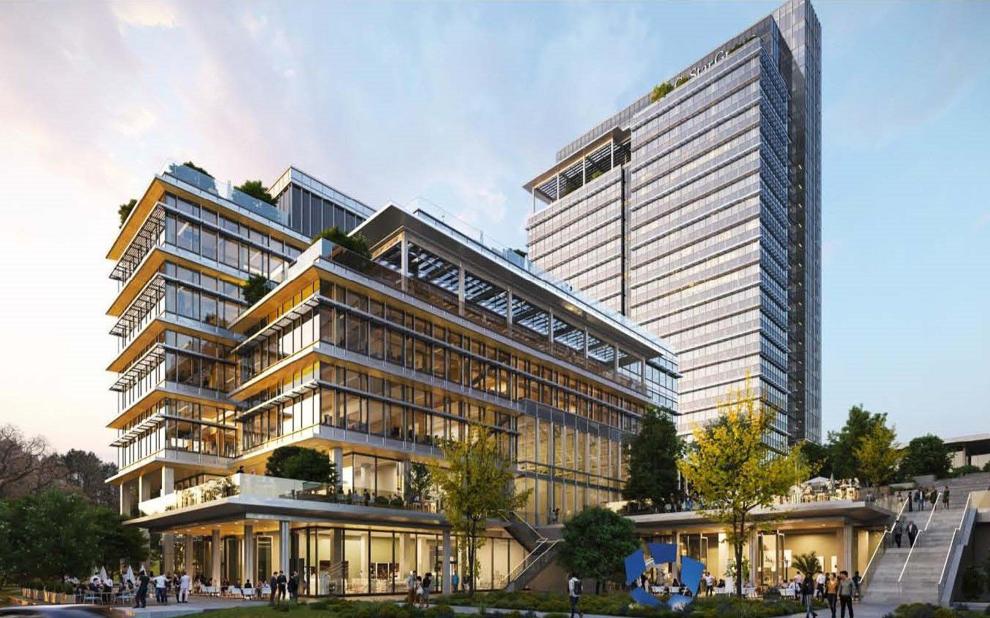 Plans also call for adding restaurants and retail space along Tredegar Street in that building.
"We want to bring that street alive," Florance said. "We feel blessed to be on this site with so much rich culture and history and so much civic events and cultural events. We want to be good stewards of that, and we want to make it a part of its success."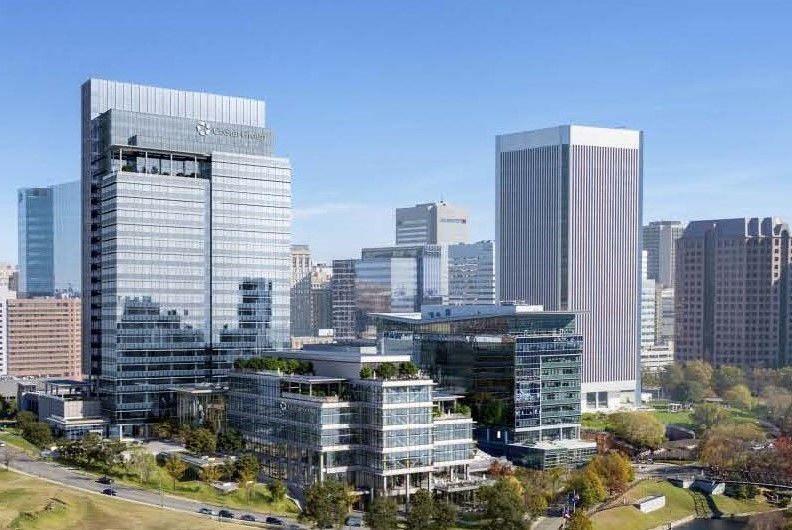 CoStar needed a larger building as it continues to grow here. The company initially expected to employ about 730 people when it moved its research operations here. But CoStar kept adding employees locally.
It now has more than 1,000 people and expects to add 2,000 to 3,000 more to its Richmond operations over the next couple of years with this new complex of buildings, Florance said.
Earlier this year, CoStar began renting 2½ floors in the east building of Riverfront Plaza to accommodate more workers.
This summer, it began leasing the entire Pattern Building at Historic Tredegar next to the American Civil War Museum. The historic Pattern Building is about a block from CoStar's research offices.
Even though many companies continue to have employees work remotely or some hybrid approach because of the COVID-19 pandemic, Florance said about 90% of CoStar employees are back working at the Richmond office. He remains bullish on the corporate workplace, saying the office is not doomed.
"The reality is you can't replace the collaboration, innovation and connections you build and the learning you have when you actually get together and work together face to face," Florance said. "People got used to that new normal [of working from home], but that new normal of working from home was not nearly as effective. What we found is we're actually safely back to work here in this building. Our staff are back to work [here], and they love it. They missed those connections."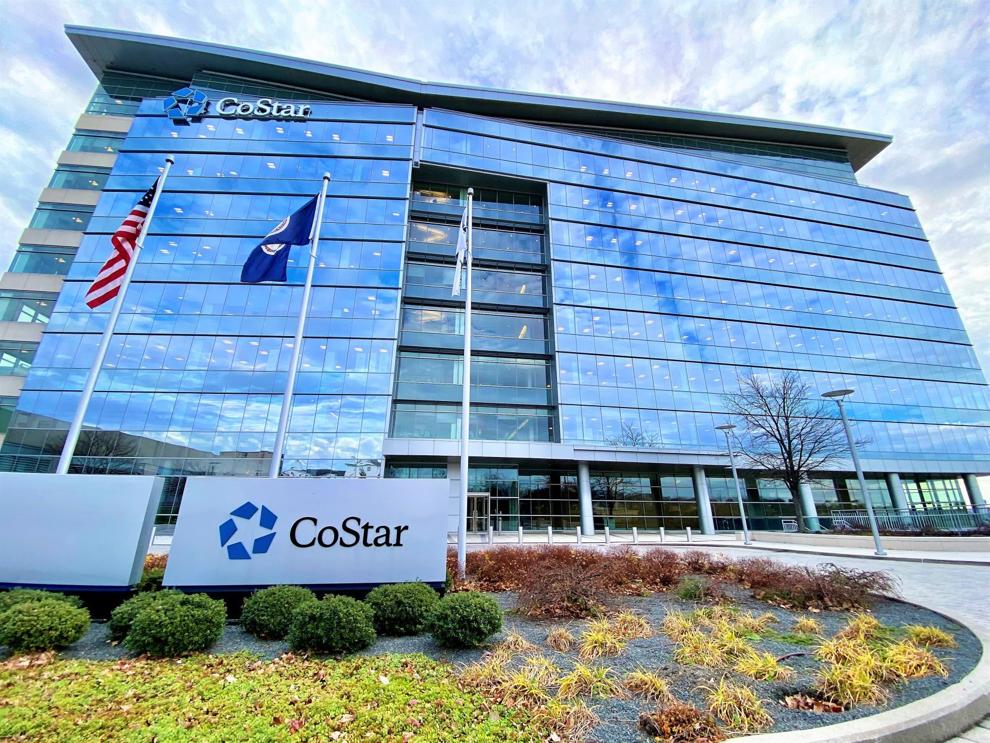 CoStar's current building opened in 2009 as the headquarters for MeadWestvaco Corp., which merged in 2015 with Norcross, Ga.-based RockTenn Co. to create WestRock. In the years after the merger, WestRock downsized its space in the building and moved its corporate offices to Atlanta.
The WestRock and CoStar names had been on the sides of the building until the past couple of months when WestRock moved all of its operations out of three floors of the nine-story building. All that remains for WestRock is one floor for laboratory space.
WestRock is relocating its offices to a new 75,000-square-foot building at 2742 Charles City Road, which should be ready by next summer, a company spokesperson said. The new offices are adjacent to WestRock's corrugated box plant and research facility.
New labs are under construction at the location, and that part of the operation will vacate the downtown building when the new space is ready, the spokesperson said.