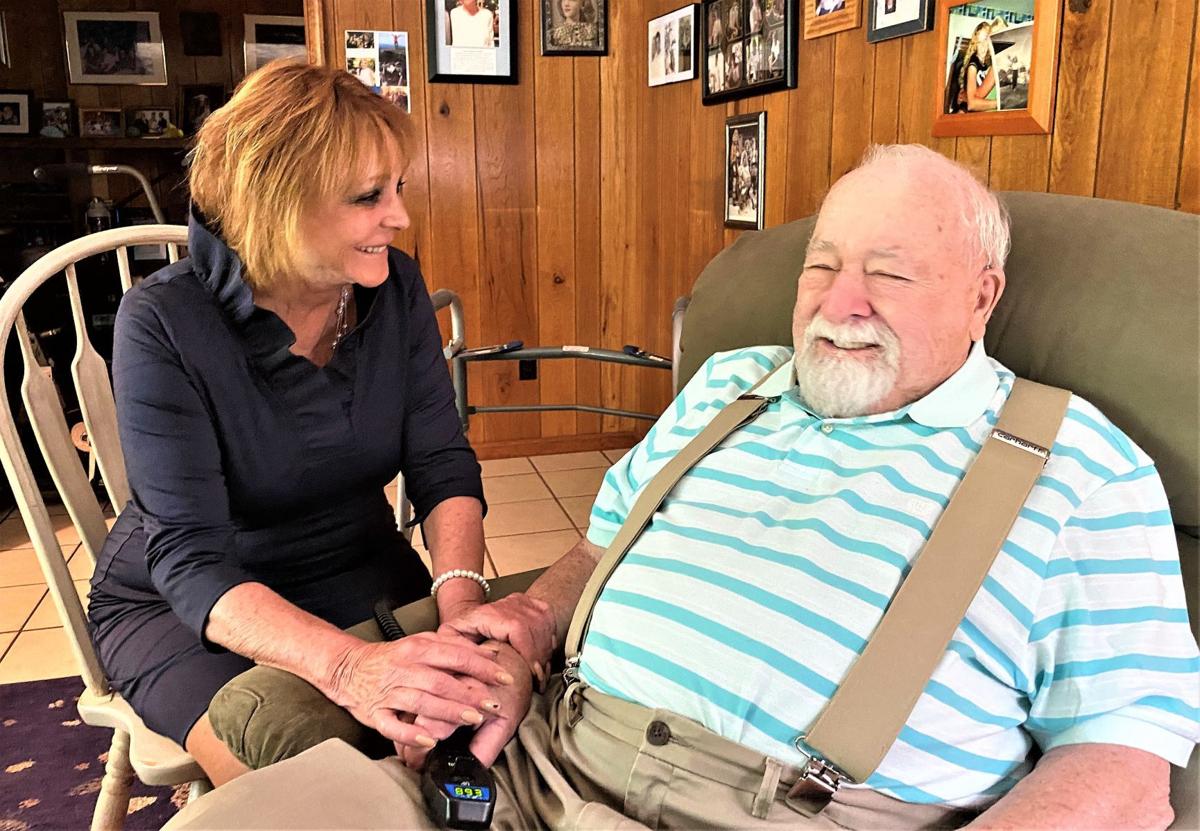 When Deborah J. "Debbie" Johnston sees a need, her entrepreneurial spirit kicks in.
Johnston, a registered nurse, founded the at-home health care company Care Advantage in 1988 after working in a hospital seeing patients discharged before they were ready. She grew that business to 12 locations throughout Virginia employing about 3,000 people before selling it in January 2017.
She saw another need in the last couple of years — hospice services to provide end-of-life care to patients.
Her inspiration for her latest business — Serenity First Hospice — comes from her father, Richard Johnston, 89, who has dementia.
"The light bulb went off. I started it because I saw the good that it did for my dad," she said. "It's good work that makes you feel like you're doing something really good because it's a tough time when you're in your last days. It's scary. It's frightening."
But navigating the hospice care system can be overwhelming for many people, she said.
"After I put him in hospice, I started thinking that this is what I want to do — I want to help people with this process," Johnston said. "I know how terrified I was just to sign him up for it and I'm not exaggerating."
She started the business last year after having put her father into hospice care initially about two years ago. He got better — that sometimes happens with hospice patients, she said — but then she had to place him back into hospice care about nine months ago.
Last July — months after he left his initial hospice care but months before he was placed back to care — she leased space near Willow Lawn for offices to start her business. Then she spent months learning the regulations and getting approvals.
"This is not for the faint of heart as the regulatory process is very extensive and very difficult to get through," she said.
"But I've learned. I know a whole lot more about it than I used to. And I used to refer patients [when she owned Care Advantage] to hospice all the time, but I don't think I really knew what it was, what they did, until I saw it with my dad," Johnston said.
"Once I saw it with my dad, the vision became clearer. I got it," she said. "I don't think most people out there even know what hospice does. Most people think it's for patients and they go in it in the last few days of their life. But that's just not the case at all."
Serenity First Hospice started providing service to its first patient about two months ago, she said. The business now has about 20 patients, but she said the number can change daily.
Her business will provide hospice care for her father starting in the next couple of weeks, she said.
The company has 12 employees, including a bereavement counselor, a music therapist, a massage therapist, nurses aides and nurse practitioners. She's adding employees as the business grows, she said.
Plans call for opening Serenity First Hospice locations in Fredericksburg and Charlottesville in the next 12 months. She also may add a second area office, probably in eastern Henrico County where she grew up and she says there is a need for health care providers.
Johnston wants to grow Serenity First Hospice similar to how she did with Care Advantage — starting off small and expand to other markets across Virginia.
She served as CEO of Chesterfield County-based Care Advantage until she sold the business in January 2017 to New York-based BelHealth Investment Partners LLC, a health care-focused private equity firm. (Care Advantage is now being sold to another private investment company, Searchlight Capital Partners L.P. and that deal is expected to close by the end of July.)
Johnston said there are similarities between Care Advantage and Serenity First Hospice businesses as both provide in-home health care services. But hospice provides comfort care or palliative care instead of care to cure an illness.
This is Johnston's third business that she has started. She created Ask Nurse Debbie in late 2018 to help people navigate the complex health care system. That health care management services company is still in business but Johnston said it has a very small operation.