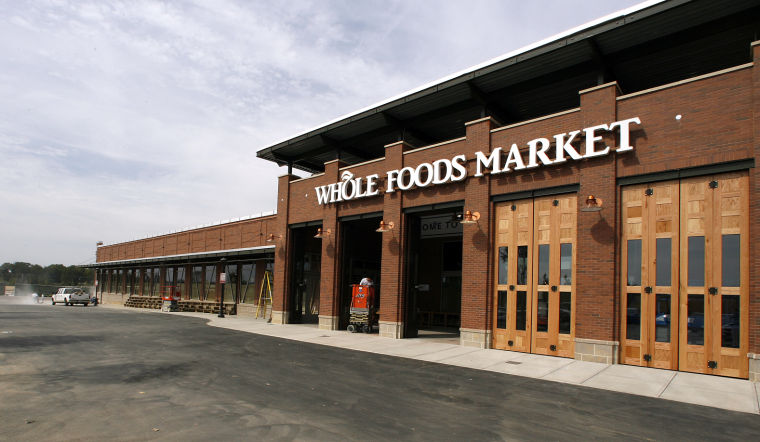 Whole Foods Market's decision to build a second Richmond-area supermarket near the Fan District could result in the relocation of an iconic hardware store.
The Austin, Texas-based organic and natural foods grocery chain said Tuesday that it has signed a lease for a 40,000-square-foot store to be part of The Sauer Center, a proposed urban mixed-use development of new and historic buildings on West Broad Street near Hermitage Road. No opening date has been set.
Detailed plans for the development were not available, but it appears that the Whole Foods store would anchor the center basically where Pleasants Hardware's store, warehouse and offices are located on West Broad.
The project could include the demolition and relocation of the hardware store operations, a Pleasants official said.
The mixed-use project is being developed by Sauer Properties Inc., a division of the Richmond-based global food manufacturer C.F. Sauer Co., which has its corporate offices and manufacturing operations at Broad and Hermitage.
C.F. Sauer, which also owns the Pleasants chain, owns much of the land north of Broad from Hermitage Road west to the property that formerly had been occupied by the Virginia Department of Taxation, to the north to West Marshall Street.
It is unclear how much of the land will be used for The Sauer Center.
Bradford B. Sauer, vice president of Sauer Properties Inc., could not be reached for comment Tuesday.
"I have long been an admirer of Whole Foods Market, and we are thrilled to have them as the anchor tenant for The Sauer Center," Sauer said in a statement released by Whole Foods.
"Once completed, The Sauer Center will be a transformational development for this area of the city and will bring additional upscale retailers while preserving the area's historic character and fabric."
The development "is going to impact us," said James Hatcher III, president of Pleasants.
"We probably will be looking to relocate somewhere else. … But it is our intent to continue to serve that geographic market," Hatcher said. "We will assess what's in our best interest."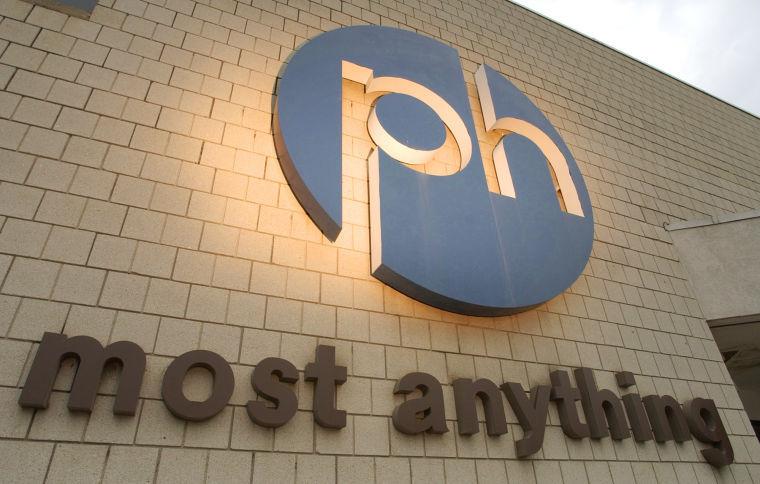 Pleasants operates four businesses from 2024 W. Broad St. — a retail store and industrial, contract hardware and contract door divisions. It occupies about 100,000 square feet there, including 25,000 square feet for the store.
Hatcher said Pleasants could be a tenant in The Sauer Center, but the hardware chain would have to determine if it would be cost-effective to do so.
"This is a great opportunity to reinvent ourselves and what we look like, whether that is here or somewhere else," Hatcher said. "From this point forward, we would assess that center as we would for anything else to see if it is the most cost-effective center."
Whole Foods' plans to open a second area location come at a time when the grocery industry is heating up and new competitors are entering the Richmond market.
Wegmans Food Markets Inc., an upscale supermarket chain with a reputation for exceptional customer service, announced last month that it plans to open two stores in the Richmond area. The chain didn't give a projected opening date for the stores — in the West Broad Marketplace development in western Henrico County and in Stonehenge Village off Midlothian Turnpike in Chesterfield County.
Southern Season Inc., a high-end gourmet store that sells specialty groceries and meats, wines, cheeses and take-out prepared foods, will open a 50,000-square-foot store in the planned Libbie Mill development off Staples Mill Road south of Interstate 64 this summer.
Richmond also has seen upheaval in the grocery market in recent years, with the sale of the Ukrop's Super Markets chain to the Dutch supermarket conglomerate Royal Ahold NV in 2010, which converted the stores to Martin's Food Markets locations, as well as significant new investment by Martin's, Kroger and Food Lion.
The new Whole Foods store will put greater pressure on Ellwood Thompson's Local Market near Carytown.
"The grocery market is getting crowded," said Rick Hood, who owns Ellwood Thompson's. "You have to be who you are and be authentic, and that's what we do well, and we will have to continue to focus and do that better and better as the competition comes in."
Having Whole Foods open a second area location is good for the region, he said. "There is going to be more emphasis on education around healthy foods. And I think that it's good."
But on Tuesday, Whole Foods cut its profit outlook for the third time in recent months, signaling the intensifying competition the chain is facing in the market for organic and natural foods.
Its dominance among the healthy-eating set has been challenged as traditional supermarkets, big-box stores and even online retailers step up their organic and natural offerings.
Whole Foods opened its first area store in September 2008 in the West Broad Village in western Henrico.
"This new site will allow Whole Foods Market to grow within the city while continuing to strengthen our established relationships," said Scott Allshouse, Whole Foods Market Mid-Atlantic regional president.
"Ever since Whole Foods Market came to the area more than five years ago, we've built meaningful partnerships with local suppliers, community organization and nonprofits. We're excited to expand those connections and make new neighbors in the process."