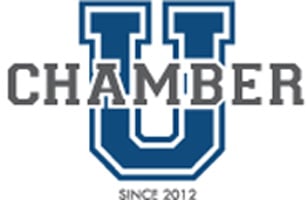 A new monthly program for small businesses and entrepreneurs called Chamber U. has been launched by the Greater Richmond Chamber.
The Greater Richmond Chamber is pleased to announce that Bank of America is now the presenting sponsor of Chamber U., a monthly program for small businesses and entrepreneurs created last fall by the Chamber's i.e.* initiative.
Chamber U. offers valuable, low cost insight and advice for small businesses that are past the start-up stage and looking to scale up. Each event is followed by a reception, providing an opportunity for small businesses to connect with each other, build relationships and continue the conversation.
As part of its commitment to serving the Richmond Region's small business community, Bank of America now presents and hosts Chamber U. at its downtown location, allowing for free admission for Chamber members and $10 admission for non-Chamber members. 
Chamber member and local small business Whitestone Partners, which specializes in helping businesses evolve, also sponsors the event, providing programming oversight and content development consulting.
Chamber U. occurs on the third or fourth Tuesday of each month at 5:00 p.m. Upcoming schedule:
April 23 - Bad Words: The Importance of Building a Bulletproof Brand Voice featuring Susan Howson and Hunter Knierim, BAYONET Branding    
May 21  - Driving Sales Through Networking  
June 18 - Increasing Your Profit Through Effective Time Management
All Chamber U. events occur at Bank of America, 1111 E Main Street, 18th Floor, Richmond, VA 23219.
  FREE for Members | $10 for Non-Members in advance ($15 at the door)
  Admission includes light hors d'oeuvres. Cash bar.