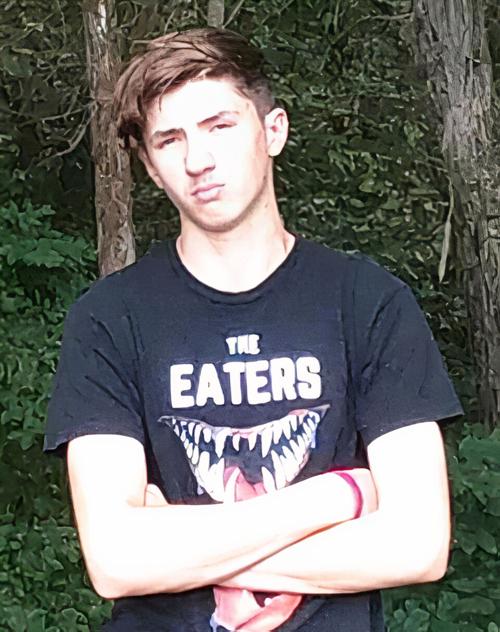 Plenty of people dream about someday writing a novel.
Goochland resident Teddy Hitaffer, however, wasn't content to simply dream about it — or to let the fact that he's only 17 stop him from getting it done.
A talented writer who penned his first short story at age 7 and finished his first book – the children's story "Bravery Doesn't Come From A Copper Coin" — in 2020, Hitaffer has just published his first full-length book, "The Eaters," a dystopian novel featuring a destructive hoard of genetically-engineered monsters.
At 95,000 words, the book took Hitaffer just over a year to complete, which included nearly six weeks crafting an outline to help guide the story. Once he began writing in earnest, he set daily goals and tried to make sure he wrote at least 1,000 words a day.
Hitaffer says he got the idea for the book from a particularly vivid dream, and knew almost instantly that it would make for an entertaining tale. His family, including parents Ted and Tiffany, both liked the idea and encouraged him to keep plugging away (Tiffany also played the much-appreciated role of his editor, Hitaffer said).
The book, which can be found on Amazon and by visiting www.teddyhitaffer.com, is part of a trilogy, and Hitaffer is currently working on the second installment.
For Hitaffer's growing list of fans, the future looks bright indeed: After completing his high school course work three months before turning 17, Hitaffer made the decision to pursue the writing life as his career path.
Not content to rest for a bit after his recent accomplishment, the teen said he is committed to doing whatever it takes to become successful.
Says Hitaffer, "I'm going to see where the Lord takes me from here."