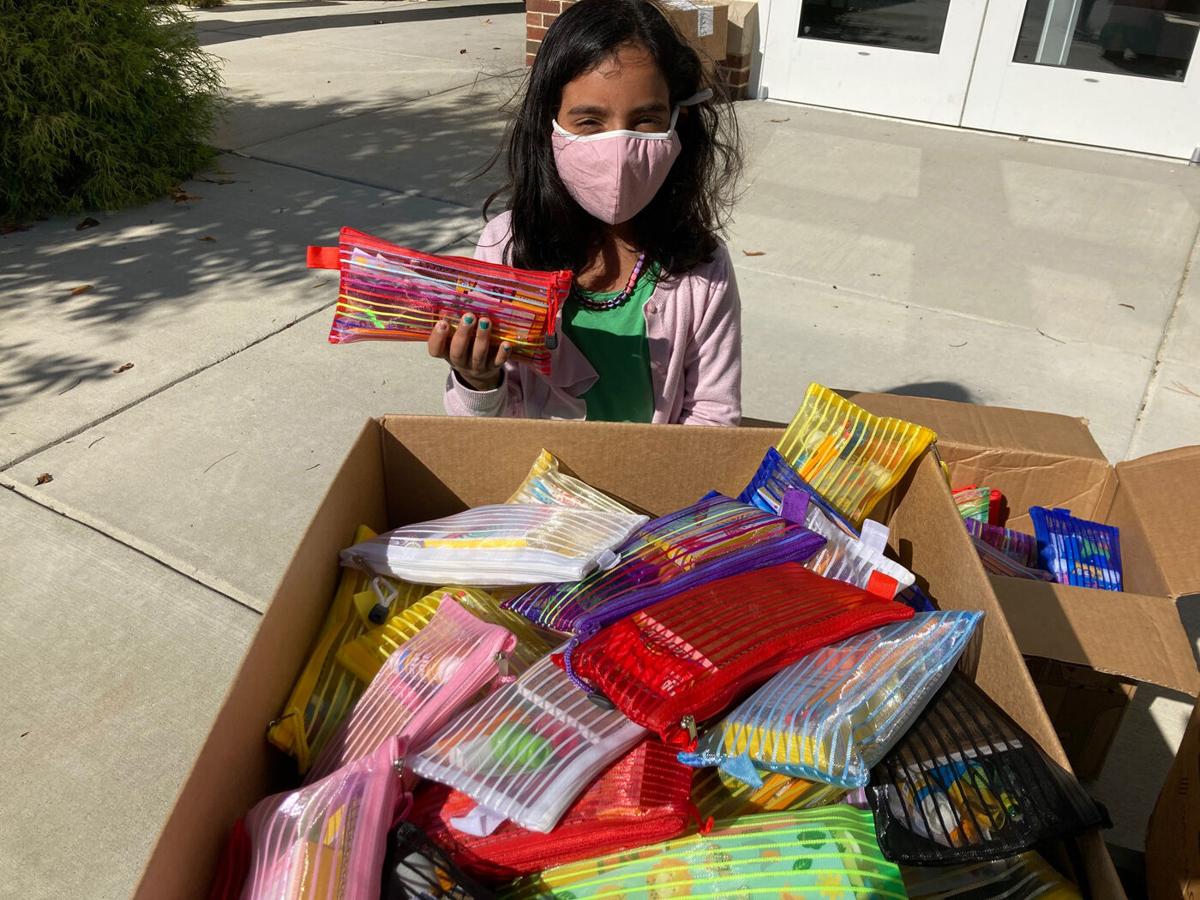 If there was one thing that became immediately apparent after meeting 10-year-old Ava Rajappa last Friday, as she arrived at the Goochland Cares building to drop off 150 of her homemade art kits for area children, it just might be this: A person doesn't have to be very big to have a big impact on the lives of others.
Rajappa, a student at Henrico's Kaechele Elementary School, arrived with boxes full of the colorful kits, each one stuffed with art supplies and other fun items for children whose families are facing homelessness or other hardships.
The donation Friday brought the total number of kits Rajappa has donated through the non-profit she founded, Art Love, to more than 2,600 since she began her effort back in May.
Rajappa says she got the idea after hearing about a young girl in Connecticut who had embarked on a similar project.
"Sometimes, when I am scared of Covid-19 or overwhelmed with my school work, I do arts and crafts to calm me down," she said. "I am hoping other kids who have similar feelings will be able to use the art kits we donate to feel better when they are anxious."
A grant from Dominion Energy helped fund the purchase of supplies for around 400 of the small, colorful kits, and Rajappa's older brother Kavi, 13, kindly stepped in to help with the website and other operational duties for the project.
"It's been a real family effort," said Rajappa's mother Julie, who along with her husband Arun has been thrilled to see her daughter's idea take off.
Also thrilled? The children who have received the art kits each week, many of whom have faced challenges made even more difficult by the ongoing pandemic.
"Our children absolutely love these, and they ask for them," said Jan Liptak, the assistant manager for the GoochlandCares Food Pantry, sharing that Rajappa's project has allowed children cooped up by the pandemic to enjoy a creative outlet they otherwise might not have had.
"I think this comes at a perfect time," said Liptak. "She is just awesome."