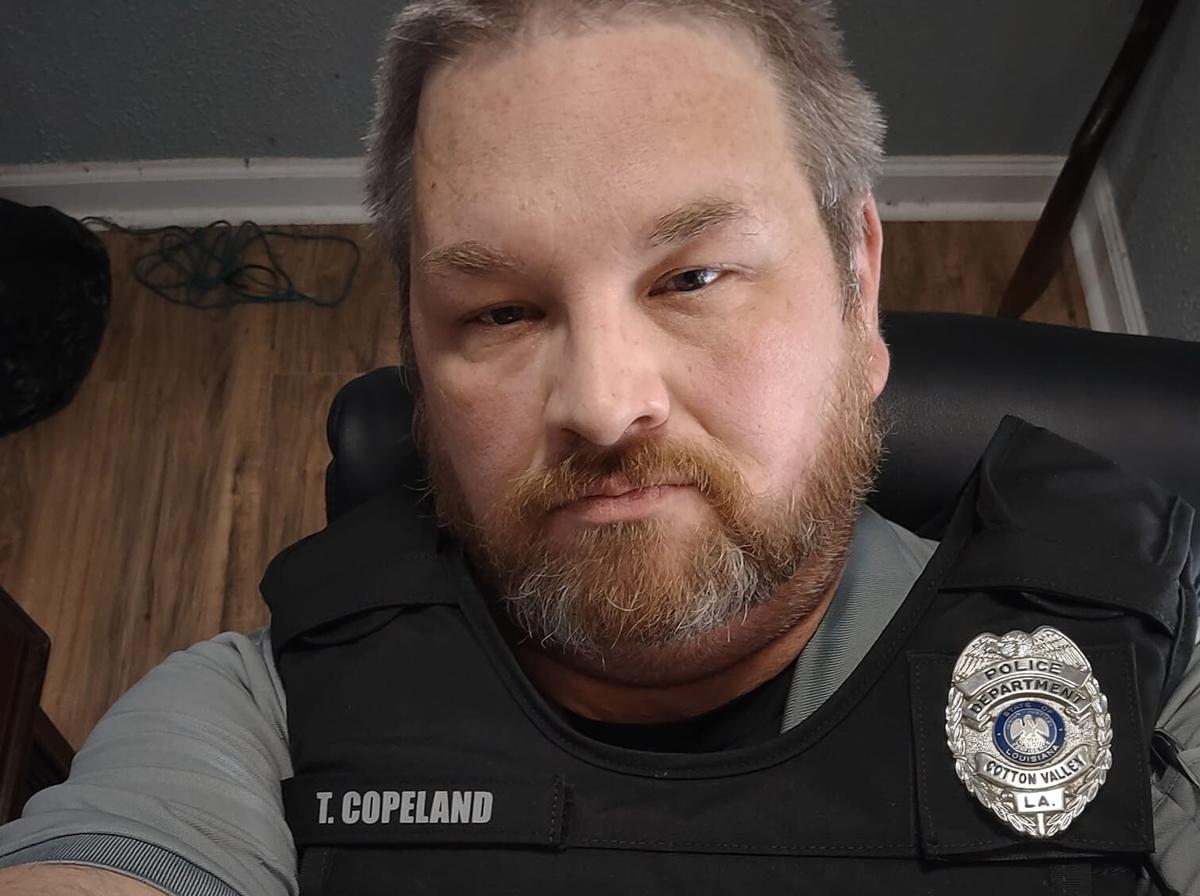 MECHANICSVILLE – Trey Steven Copeland was dealt a bad hand in life. Somehow he managed to play it as well as anyone in his situation could have, but in the end the effort cost him his life.
None of you knew Trey. He was my cousin, and he lived in Louisiana and died there on Aug. 31 – in some ways without warning, but in others with warnings he failed to heed.
Why am I writing about him for people who otherwise have no reason to care about him? Maybe because his life is both a cautionary tale, and, arguably, an inspirational one, too.
Trey began his life as an unplanned child of two people not ready for the job. His mother was my dad's sister. His father was a country boy whose only real ambition in life was to hunt and fish. They got married before Trey's imminent arrival, but their lack of maturity doomed their marriage from the start.
His father did his best to make it work, but he lacked the skills to do so. For that very human flaw, he was portrayed as a villain by the real villain in this story, my grandmother. As she was one of the most ruthless people I have ever known, her will – not my aunt's, not Trey's father's, not Trey's and certainly not God's was done. She knew what she wanted and pursued her desires with a ruthlessness that rivaled Lady Macbeth.
Her rights were absolute. No one else mattered.
Like nearly everyone else in my grandmother's life, Trey was a pawn in her power play. She enforced her "rights" – more accurately, her will – with ruthless efficiency. She was a purveyor of emotional and physical abuse. She was so insistent on control that she denied a sexual abuser in her household treatment that he actually desired.
As one might imagine, denial was a river that ran through the generations of my family.
The toxic atmosphere has propagated through several generations. My dad, his two brothers, and – of course – my aunt, were all damaged goods. I, too, am damaged goods.
My dad had a history of self-mutilation, one time spectacularly so. Yet he was the first to tell all that he didn't have a problem. Whatever. People without problems don't intentionally do something so drastic.
He had been badly damaged as a child and never found a way in himself to seek healing.
This rot at the heart of families like mine spreads like gangrene, affecting a wider net of members, eventually reaching those yet to be born. As an example, I made my first suicide attempt when I was just 6 years old. Given that I was 6, there were flaws in the planning and execution – for that, I am grateful, for it bought me time to decide I wanted to live.
Still, I was in my 50s before I decided I might need help with depression. There are areas in my life where the term "slow learner" applies.
As for Trey, he learned a lot from his – our – family. He learned many things he should never have had to learn. The one thing he did not learn was how to properly take care of himself, after all, he spent his early life nothing more than a piece in someone else's power play.
That failure to learn how to take care of himself cost him dearly. Trey, a corrections and police officer, had a history of heart trouble. He had another heart attack in July when he was on a call where his friend and fellow officer was shot and killed.
Six weeks later, Trey was back on both jobs, feeling compelled to meet everyone else's demands and needs rather than his own. Seven weeks later, he was dead. Twenty minutes of adrenalin chasing an idiot on a motorcycle who failed to heed a traffic stop proved too much for an already weakened heart.
So, what's the point of all this airing of soiled linens? I guess it's a plea for parents – especially those who insist on enforcing their "rights" at the expense of anyone around them – to have more humility about their skills and wisdom.
We don't always know what's best for our children. Sure, there are some areas, like don't cross the street without looking both ways, where our knowledge base is usually pretty sound.
But a lot of the time, maybe most of the time, our foresight is limited. At some point, they will have to live their lives without us. We need to allow them opportunity to develop the skills to do so. And we need to give them freedom to pursue their dreams, not ours.
Ultimately, we have to give them space and autonomy to avoid making the mistakes that we ourselves have made. It's OK to have family traditions, but it's not OK to make inflicting physical and emotional harm to ourselves or others one of them.