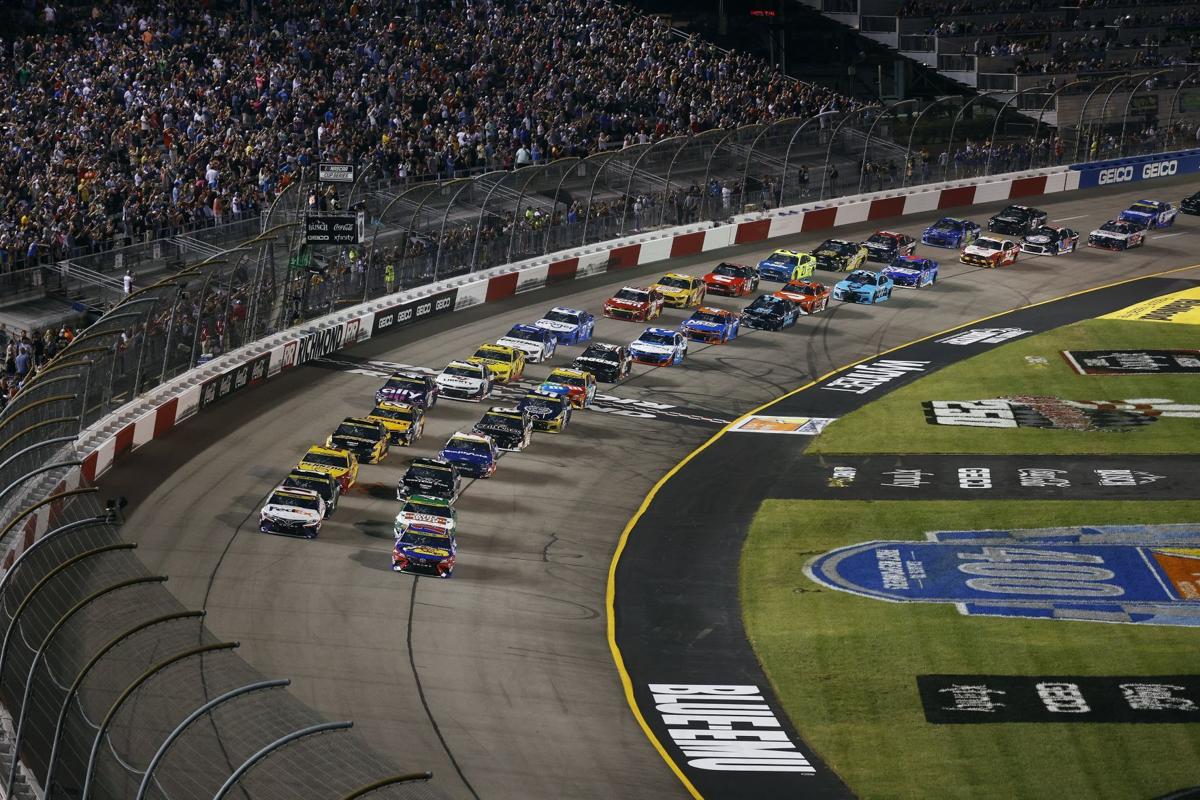 NASCAR announced its 2022 schedule Wednesday, and, in keeping with the NextGen theme it has adopted for the new line of cars, there will be plenty of changes in the schedule, too. Some of them affect our local track.
Richmond Raceway will still get two races next year under NASCAR's 2022 schedule, but the spring race will be held even earlier in April and the formerly fall race will be held in August before the NASCAR playoffs begin.
"It's a special day for us in NASCAR as we release the 2022 NASCAR Cup Series schedule, which I would call the third evolution of the NextGen schedules that we've had," said NASCAR Senior Vice President for Strategy and Innovation Ben Kennedy. "We saw some changes in 2020, new tracks added to the schedule in 2021. There's a lot of exciting announcements today as part of the 2022 schedule."
One of the biggest changes is that the Clash – a prelude to the Daytona 500 – will not be held in Daytona in 2022. Instead, the race will be held on a quarter-mile track constructed inside the Los Angeles Coliseum.
It is quite a change from a past in which the NASCAR season traditionally began in Daytona. Kennedy said the switch is recognition that Los Angles is the No. 1 market for NASCAR fans and the No. 2 market for television viewership. Plus, the Coliseum is a historic venue.
"You think of the number of Olympics they've had there with two, a number of Super Bowls, Rams games, Chargers games The USC Trojans have played there since 1923," Kennedy said. "They are coming up on their hundredth-year anniversary. We will be the first big event they will have there as part of that. Looking forward to that. Looking forward to seeing the Clash on February 6th next year."
NASCAR is also adding the World Wide Technology Raceway in Madison, Illinois—close to Saint Louis—to its Cup Series schedule.
As for Richmond, the spring race moves up to Sunday, April 3. It will be followed by a race at Martinsville on Saturday, April 9, and a dirt race at Bristol on Easter Sunday, April 17.
Kansas Speedway gets the playoff race that had been held in Richmond. Instead, Richmond Raceway's second race of the season will be held on Sunday, Aug. 14. Bristol gets a playoff race on Sunday, Sept. 17, and Martinsville gets the next-to-last playoff race on Sunday, Oct. 30.
The NASCAR Cup championship race will again be held in Phoenix on Sunday, Nov. 6.