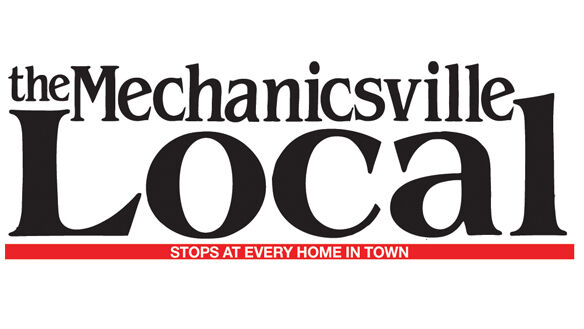 ASHLAND -- Hanover County School Board members approved a 2021-2022 Return to Learn Plan for county students that includes both face-to-face instruction and online learning options.
On Tuesday, June 8, Assistant Superintendent Jennifer Greif presented the plan for approval, but acknowledged a changing environment will require adjustments throughout the summer.
"We will continue to bring you information all summer long as more details are available," she said
In-person instruction is the default position for the upcoming year and parents who opt for face-to-face do not have to submit requests for that option.
"Parents will not need to take any specific action to request face-to-face . . . so parents who wish their students to attend face-to-face next year whether they are currently face-to-face or currently in the online school do not to do anything," Greif told school board members.
Parents choosing online are required to submit requests by June 18. Students selecting online are committed to that discipline through next year's first semester.
"Our in-person learning will be a reset to pre-pandemic for the most part, but will include lessons learned in the pandemic through different teaching models we have used; so it will be new and improved as well as reset as we head in to next year," Greif added.
During the past several months, some parents have expressed concerns regarding the mask requirement in Hanover County Public Schools, a policy mandated by Governor Northam's orders regarding the pandemic.
Greif said the county will "continue to monitor all health mitigation strategies that come out of . . . CDC recommendations or our continued collaboration with the Virginia Health Department in order to provide for the best and safest learning environment that we can in the fall."
Secondary elective options could be limited in the upcoming year "because of staffing and scheduling."
Citing those lessons learned during the pandemic, Greif said other elective options could be offered in synchronous settings. For example, classes where enrollment requests are low could be taught collaboratively online.
"We are looking into providing that opportunity in a synchronous format using the Chromebooks we were able to purchase the past year. We will keep some of that next year as a pilot to see if that's a model . . . moving forward," Greif said.
Information for next year's online school will be provided to parents for the upcoming year and opt-in forms for parents will be available.
Online schedules are expected to mirror face-to-face instruction as closely as possible, and Greif stressed the importance of adult support for online learners, especially those of elementary ages.
Secondary elective options also will be limited for online students.
"Students and families are encourage to work with their counselors to determine whether these choices will progress the student toward graduation and toward their interests as they move forward in making this decision," Greif said.
She said planning for transportation and food services are ongoing, and parents are being asked to either opt-in or opt-out regarding bus service.
"We continue to look at our routes and the efficiency of those routes. Parents will be given the opportunity to opt-in for transportation . . . so our transportation staff can do its best work in creating efficient routes for next year."
She said this year's emphasis will be on efficiency versus last year's challenges related mainly to capacity challenges.
Cafeteria capacity is another issue currently being addressed. "We are exploring outdoor options and we are seeking additional guidance from the Virginia Department of Health and the Chickahominy District to see what our best strategies might be in the fall for that time period where students are eating and the proximity of students to one another," she said.
During several public comment periods that occurred in past months, some parents have expressed a concern regarding accelerated math course offerings for elementary students.
"We never eliminated the acceleration option, but we did have to change the model during the pandemic," Greif explained. "We are looking to go back to the models that existed before the pandemic for providing for that acceleration in math both in fourth grade and in the fifth grade."
She said different schools employ different math models according to the needs of their students.
"We evaluate the enrollment numbers overall and also the enrollment numbers related to the students who are ready for that acceleration," Greif said. "We are committed to reverting back to some of the models . . . and there will be access to acceleration."
Superintendent Michael Gill bolstered that commitment. "Let me unequivocally say there is not nor has there ever been any plans to do away with accelerated class work in math or any other subject."
Chickahominy District school board representative Bob Hundley provided further clarification. "Is it fair to say that there are multiple ways to deliver advanced and rigorous math training to elementary students in addition to Math 4-5 or Math 5-6."
"I think if we look at the bulk of information that we have about students across-the-board whether it's math or another subject, we recognize that different models provide different results but all are focused on making sure the material is challenging. Sometimes, it's about accelerations and sometimes it's about going deeper," Greif responded.