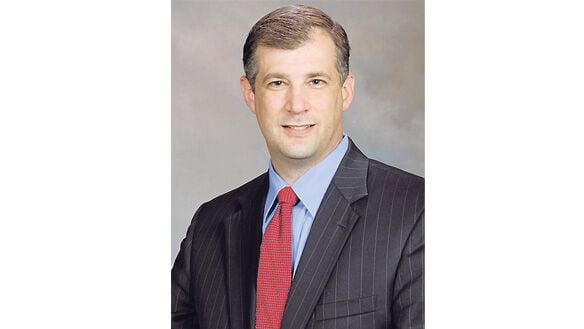 HANOVER -- A day after the Hanover County School Board unanimously approved his proposed FY2022 budget, Michael Gill, superintendent of Hanover County Public Schools, presented the Hanover County Board of Supervisors with the details of the $215 million spending plan.
Gill said this proposal restores the bulk of what was removed from the current budget once the pandemic struck in March of last year. When the superintendent asked the school board to approve a revised and scaled down document last year, he said the move represented a pause in the requests, not an abandonment of badly-needed resources to fill a variety of issues.
"I used a phrase at that time . . . that we were not pushing delete on any of our priorities, simply we were pushing the pause button," Gill said. "So as we framed this budget was to un-push the pause button and push play again. All of the things that were a priority for us last February remain a priority for us now."
He noted a number of accomplishments and awards received by HCPS during the past year, including a high rate of graduations and the lowest dropout rate among divisions similar in size.
The county remains atop the top divisions regarding the actual amount of funding spent on classroom instruction.
Gill said those efforts have resulted in what is known as the Hanover promise, a pledge to potential employers, colleges or mentors that graduated students are well prepared for success.
"It represents the knowledge, skills and ability that have taken place since kindergarten," Gill said. "So, the Hanover promise actually lays out in a very thorough document our commitment to an employer of what a Hanover diploma truly represents. We're not here to do the minimum."
Gill said a combination of one-time funds from the Commonwealth and robust sales tax returns for the final quarter of 2020 provided increased revenues to fund this year's budget request. In addition, local contribution for this year's budget also has increased.
Even with the state allotments to mitigate losses in enrollment of about $2.9 million, Gill said the declining numbers are not "unique to Hanover."
Several factors, according to Gill, are responsible for record declines in 2020, 927 students in Hanover County. "Parents are opting for online versions of learning . . . and a lot of parents are deferring kindergarten."
This year's budget includes a 2.5 percent increase for teachers and a continuing commitment to address compression issues in the salary scale. Gill proposed a $300 buffer separating pay grades that will result in additional raises for about 75 percent of Hanover teachers. Including the 2.5 percent salary increase and compression adjustments, some teachers could enjoy an up to 6 percent increase, with an average increase of 3.7 percent system-wide.
The proposal also restores nine additional positions addressing increasing mental health, behavioral and emotional well-being among students.
But the item that received the most attention was focused on the county's continuation of its online school and the 10 positions reallocated for it in the budget.
Gill explained the positions are not new and do not require funding but are simply positions from other areas being reallocated to the online school.
He also responded to criticism of a plan that some described as a work in motion.
"The online school is not perfect. There are a lot of mistakes that have happened and we own those. And I'm not going to lie to you and tell you that I know exactly what the class sizes will be in the September, but we've learned a lot and we will continue to adjust both in the face-to-face and online environment," Gill said.
Mechanicsville supervisor Canova Peterson asked why the Hanover Online School was listed as one of the division's accomplishments for the year. "I think what our real accomplishment was that we had the face-to-face and we were the only ones who did. I think that was very critical."
"We should be disassembling the Hanover Online School, not trying to build it up. Putting kids in bedrooms with laptops is not giving them an education," Peterson said.
In addition to the core academic benefits of face-to-face instruction, Peterson said kids need the interaction with others in order to develop strong coping skills and develop behavioral norms.
Gill said he included the online school in the list of accomplishments to acknowledge the intense planning and dedicated work of the many that made it possible. He conceded the program is not perfect.
"It doesn't mean it's perfect. It doesn't mean it's without flaws," Gill said. "It's just a recognition of the work that had to be done." He reiterated his goal of a return to in-class instruction for all Hanover students.
"There is nothing that would please me more than the opportunity to bring all of our students back face-to-face in September," Gill said.
But Gill also stressed the sense of uncertainty that surrounds the issue and said no one can predict where the pandemic will be when school begins in the fall. If the three feet distancing requirements remain in place, finding space for all returning students could produce a logistical nightmare.
"Right now, there is no physical space to bring back 16,000 students. Until we get the green light from the state, all school divisions are going to have to have multiple options," Gill told supervisors.
Having said that, the superintendent noted that, with seven months planning ahead for the fall semester, he hopes to provide face-to-face instruction for all students who apply.
"Our intent with seven months to plan . . . is to offer student/parent who wants face-to-face as an option to be able to find a way to do that," Gill said. "Admittedly, because of those space concerns . . . that's going to require a whole other level of innovation — whether it's playing around with schedules or looking at remote classrooms. All of these things have to be on the table."
The superintendent said those 10 positions slated for the online school are placeholders for anticipated needs, but staffing always follows the students, and positions are adjusted prior to the start of every school year.
Ashland supervisor Faye Prichard questioned Gill regarding class sizes of some of the elementary online classes. She said some are as high as 37 students.
"I want to give you what is necessary to not have 37 children in a classroom," Prichard said. "How do I do that?"
The superintendent said he could provide specific numbers required to address that problem within two business days, but had provided insight on that issue earlier in the presentation. "There is only one way to adjust class size . . . more teachers," Gill said.
There are currently 16 elementary classes whose class size is more than 30 students, according to Gill. County Administrator John Budesky updated supervisors at last week's board meeting and said he had spoken with Gill who was prepared to provide answers at an upcoming Joint Education Committee meeting this week.
Vice Chair Angela Kelly-Wiecek, Chickahominy District, asked for a specific listing of needs regarding capacity such as trailers. "We want to be a partner and be creative here and get children back."
Gill said those numbers provided would reflect the number of online students as of today, but could not offer an answer to how many would be interested in the fall.
Prichard also asked if the county's online school was needed with the advent of Virtual Virginia, a free online instructional program.
The superintendent said that platform is currently used to offer students classes that may not be offered at their campus or as a means for students to catch up on required courses.
"What we are not trying to create is an opportunity for students not to go to school because they prefer to stay home. What we are trying to create is the opportunity for students who are not able to be served in a traditional face-to-face environment to be able to do so," Gill said.
Gill explained how he views the online school at the current time. "I see this right now in 2021in much of the same way as a program such as the Georgetown School (50 to 80 students)."
While recognizing the need for the online option's creation during a pandemic, Chair Sean Davis, Henry District, questioned the permanency of the current online school.
Gill explained, that in a post COVID-19 environment, he envisioned an online school that would serve less than 100 students, a group comprised of students who could not, for various reasons, attend face-to-face sessions.
At the current time, administrators are faced with the challenge of planning an online school that could serve thousands if the pandemic persists, or under 100 is a return to normalcy occurs.
"Why an online school versus some online options and when do we transition from one to the other?" Prichard asked.
Gill said providing those options at every campus would require teachers to pull "double duty" providing instruction in both disciplines. "It's not just a question of efficiency, it's one of equality because when you are pulling double duty, you're not able to give yourself to either world, so to speak."
Answers to those questions rely on the number of students requesting online classes and the state of the pandemic, according to Gill, but he said if requests were substantially reduced from current levels, online instruction could become a program as opposed to its own separate entity.
Supervisors also asked Gill to provide further information regarding proposed changes to the county's IB (International Baccalaureate) programs currently available at all four high schools.
Facing situations where questions often outweigh answers, Gill said he understands the passions displayed when discussing the education of our children and remains committed to maintaining a longstanding tradition of excellence in Hanover schools.
"We take very seriously our motto whether it's in a pandemic or not, and, yes, we realize stress is high and only intensified when we are talking about our children because they are the most precious things in our lives . . . Our priority is to uphold that tradition of excellence for many years to come," Gill concluded.
Peterson noted the efforts of those 3,800 school employees and their accomplishments during the past 10 months. "I can tell we have a lot of different approaches and opinions particularly on the future of virtual education and its value, but one thing I think we can all agree on is that every educator in this county deserves the greatest of kudos for what they have been able to do under the worst circumstances that they've ever had to deal with."