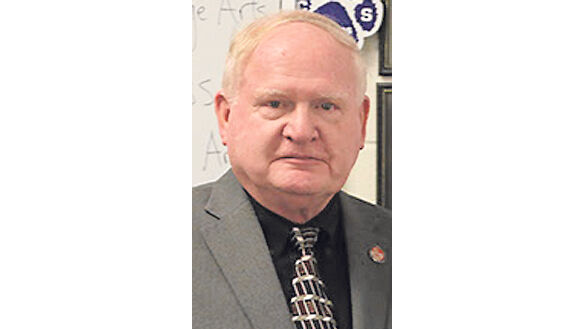 ASHLAND -- Two Hanover County School Board members will be attending their final meeting when the panel assembles for its regular session this month.
South Anna District representative Kelly Evko and Cold Harbor board member Norman Sulser will be making swan song appearances as two new members prepare to assume their duties on July 1.
Steven Ikenberry and Bob May will represent the Cold Harbor and South Anna districts, respectively, when the board meets in July.
Sulser is wrapping up his second eight-year session on the board. Coupled with 24 years of service as a Hanover County reserve deputy, Sulser said it was time to spend more time with his wife, Mary Wallace, and family.
"I felt like 40 years was enough for any citizen to serve," Sulser said in a recent interview. "It felt like the right time to step down."
In addition to assisting in guiding the school system through some of the most challenging times in recent history due to the pandemic, Sulser also has been involved in a number of important decisions during his past two terms.
He advocated for Hanover County to join many other districts in establishing an Advance College Academy, a program that offered juniors and seniors the opportunity to gain college credit for courses during their final two years of high school and graduate with both a high school degree and an Associate's Degree.
"Most of the school systems in the metro area and other parts of Virginia already had the ACA and Hanover did not," Sulser said. "It took 18 months to convince the superintendent and board to set up the program where students could complete two years of college while in high school and earn an Associate's degree from Reynolds Community College."
Sulser said another accomplishment was the redistribution of students that equalized enrollments at some county schools.
"I identified the problem that our newest high school, Hanover High School, was at only at 65% capacity while Lee-Davis and Atlee were bursting at the seams," Sulser said.
"I was able to get the board (on a 4-3 vote) to set up a citizens' committee to study the issue. The committee determined Hanover High School was underutilized and they made numerous recommendations to correct the problems."
Sulser said the adjustments were successful.
"The recommendations were adopted and Hanover is now at 95% capacity."
An example of the revised recommendation was that students in new subdivisions in the Atlee attendance zone would attend Hanover.
Another logistical problem addressed during Sulser's tenure was the problem of health students traveling to Hanover High School and then returning to their home school that evening.
"Using my 12 years of experience teaching at Lee-Davis, I saw how disruptive it was to have Lee-Davis students leave and travel to Hanover High School for health-related courses (EMT, nursing, dental assistant, etc.) and then return the same day to Lee-Davis High School," Sulser said.
"I recommended that students taking medical courses be full-time students at Hanover High School regardless of where they lived in the county and this was implemented in a very successful fashion."
During Sulser's tenure, the board initiated a new grading system that mirrored other districts and was more closely aligned with college scales.
"I identified and led the charge to have Hanover adopt a similar grading system as neighboring counties so that our students were not at a disadvantage in getting into college and earning scholarship money," he said last week.
The retired teacher and Treasury agent said the board also took action to tighten requirements for out-of-county residents to attend school in Hanover.
"I identified that Hanover County failed to have a policy on how to handle students from neighboring counties who were illegally attending a Hanover school without paying the required fee, which resulted in losing hundreds of thousands of dollars with the result that Hanover citizens were paying for the illegal students.to be educated here," he said . . . "This new policy was adopted that included an education and enforcement effort. We set new standards, which included that the prospective student/parent must show ownership of property or a rental agreement plus other evidence," he added.
Sulser also made no secret of his disappointment in not obtaining resolution on an issue close to his heart.
"My biggest disappointed was that after I found the Lee-Davis football coach with the concurrence of the athletic director, principal and superintendent was not following the VHSL (Virginia High School League) rules on uniforms and no correction was made as I requested," Sulser said.
Those uniform infractions, according to Sulser, included some players not tucking in jerseys during the game.
"Basically, the players were allowed to ignore the VHSL rules and thus were taught a life lesson that if you do not like rules then ignore them or make your own," Sulser said.
The veteran board member said he believes school board members should have the right to express opinions.
"I would like to encourage school board members to share their own personal opinions and thoughts with citizens and news media as they have a legal right to do so."
Looking back, Sulser said he was honored to serve on the board and the students of Hanover County.
"I always was looking for ways to improve our schools for our students," he said. It has been my policy that you should always speak up for what is right even if you are standing alone."