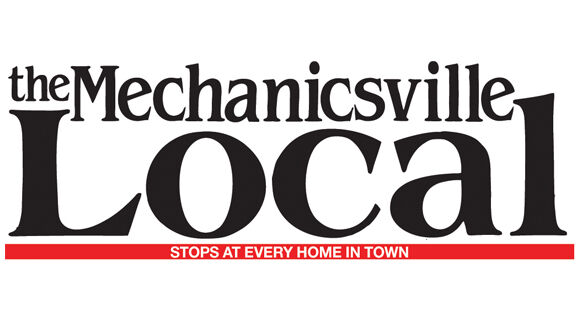 Public hearing set on new ordinance
Hanover County officials are considering a policy that would restrict the parking of large vehicles in residential areas of the county and approved a public hearing regarding the ordinance change at last week's meeting.
County attorney Dennis Walter said the proposal was heard by the Community Development Committee and a number of residents expressed concern regarding large commercial vehicles being parked in residential areas of the county.
"State code does provide opportunities for Hanover County to adopt regulations regarding parking of commercial vehicles on public highways that are adjacent to residential zoned properties," Walter said.
The Community Development Committee asked Walter's office and the sheriff to try "to create an ordinance that addressed the resident's concerns but is also enforceable."
"Certainly, this is not intended as a proposal to become a major enforcement priority for the sheriff's office, but more so as a tool in the toolbox. We wanted to make sure it was something that, if there was an incident, ... the person operating the vehicle who may have parked it can understand what the regulation is and the deputy who is called out to speak to that person can explain it in a manner that makes sense and tries to get compliance and it can be done in a way that is clear and easy."
The proposal was discussed in several Community Development Committee meetings and was finally forwarded to the board for consideration after many of the technical issues had been rectified.
"The ordinance itself is relatively simple and straightforward," Walter said. "It would make it unlawful for a person to park a commercial vehicle on a public highway adjacent to a residential-zoned property. As we know, the definition of those terms are really most important."
As in most cases, the devil is in the details, and Walter emphasized defining those terms could be tricky. He provided a list of vehicles that could be classified as commercial.
"Some of these are obvious ones — things like garbage trucks, tractor trailers, dump trucks ... but some of these are ones you might see in residential neighborhoods from time to time like tow trucks, food trucks and trailers, landscaping equipment."
Walter said the concern is not the one-time parking of those vehicles that occurs in residential neighborhoods; the ordinance is focused on resolving persistent violations or those who park on a regular basis.
"That does have an impact on their neighbors," Walter said.
This list includes other vehicles such as trucks that are more than 20 feet in length or weigh more than 12,000 pounds.
Walter said residential areas affected by the ordinance include all of Hanover's residential zonings with the exception of RC, A-1 or A-6 which are outside the Suburban Service Area. The ordinance does not include MX, mixed use zoned areas, since they are zoned for commercial and residential use.
There are exemptions for temporarily parked commercial vehicles or trucks being used for emergency purposes. For example, landscaping vehicles can park in front of residences while performing work on that property. "They drive off when they are finished so obviously that's not going to something that remains there for a long time," Walter said.
Violators of the new ordinance would be issued a parking ticket accompanied by a fine of $150.
Staff recommended authorizing a public hearing regarding the ordinance and the board approved that scheduling by a 6-0 vote. Bucky Stanley was not present.
Walter said the board can make adjustments to the parameters of the policy once the public is heard and determine if some portions of the ordinance could have a disproportionate impact. "It can be either whittled down now or at the public hearing, but the board had my recommendation that you advertise in full so you can get comments from everyone as to the full scope of it," Walter said.
Board chair Sean Davis also heads the Community Development Committee and said their intent was to design an ordinance that would not infringe on the rights of citizens to legally park their vehicles or provide over burdensome measures.
"This is complaint driven. We want to make sure it's safe. We have had some site distance issues in these neighborhoods. We tried to get to tractor trailers or big utility vehicles where they were causing a safety issue," Davis said.
Ashland supervisor Faye Prichard urged her fellow board members to send this ordinance to public hearing as it reads.
"We've spent so much time on this and really it comes down to two concerns. One is safety, primarily for children cause in a lot of cases, these are trucks that are parked in neighborhoods where small children play in cul-de-sacs and many parents are concerned about their children when they run out into or cross the street," she said.
Her second concern focused on the county's older neighborhoods.
"Those folks are looking for ways to retain their value of their home." she said. "When someone comes to look at a house and there are two or three tractor trailers parked in front, they are not going to get the prices they are asking."
A public hearing is scheduled for next month.