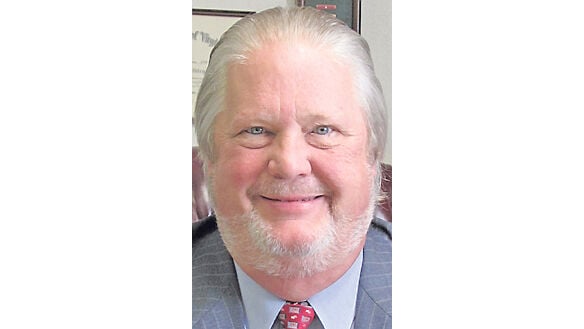 (Editor's note: The following article, which explains the new laws that went into effect in Virginia on July 1, was submitted by Hanover County Commonwealth's Attorney R.E. "Trip" Chalkley III. He provides this information every year through The Mechanicsville Local and Ashland-Hanover Local.)
I write to inform my fellow citizens of the new laws enacted by the latest special session of the General Assembly.
Effective July 1, 2021, the death penalty for those previously enumerated, specific acts of murder has been repealed. Those offenses will now be referred to as aggravated murder and will carry a punishment of a life sentence without the possibility of parole.
The procedure for adjudication that a dog is dangerous has been restructured. A law enforcement officer or animal control officer that has reason to believe an animal is a dangerous dog and is located in the jurisdiction where the animal resides or in the jurisdiction where the act was committed may apply to a magistrate for issuance of a summons requiring the owner or custodian to appear before a general district court at a specified time.
The officer who applies for the summons should provide written notification to the owner of the application. For 30 days following said notice, the owner shall not dispose of the animal other than by surrender to the officer or by euthanasia by a licensed veterinarian. If euthanized, documentation of that event shall be provided to the officer.
After service of the summons, the owner shall not dispose of the animal other than by euthanasia until the case is adjudicated. The court may compel the owner to have electronic identification implanted in the animal. A hearing on the summons must occur within 30 days unless good cause is shown.
An animal is a dangerous dog if evidence shows it inflicted serious harm on a companion animal that is a dog or cat, including a serious impairment of health or bodily function that requires serious medical attention, a serious disfigurement, any injury that has a reasonable potential to cause death, or any injury other than a sprain or strain, or directly caused serious injury to any person, including laceration, broken bone or substantial puncture of skin by teeth. No summons may be applied for by the officer if it is found that both animals have the same owner or the incident originated on the property of the attacking dog's owner. In the case of injury to a person, no summons shall issue if the injury caused consisted solely of a single bite resulting only in a scratch, abrasion, or other minor injury. New requirements are imposed for the transfer of dangerous dogs, both within or without the Commonwealth.
Effective July 1, 2021, a new protective order is created for adults, who within a reasonable period of time, have been subjected to an act of violence, force, threat or been subjected to financial exploitation. Violation of the order is a class 1 misdemeanor, up to 12 months in jail and/or a fine not to exceed $2,500.
Any person who has been convicted of assault and battery of a family or household member is prohibited from purchasing, possession, or transporting a firearm for 3 years from the date of conviction. This only covers offenses occurring on or after July 1, 2021.
The enhanced penalties for second or subsequent misdemeanor larceny convictions were repealed. The remaining provisions of the Habitual Offender Act were repealed and those whose privilege to drive were suspended or revoked solely under this Act will have that privilege reinstated by DMV.
The new and/or amended marijuana legislation was 400 pages long. Some of the changes do not take effect until 2022, 2023, or 2024. Some of the legislation must be re-enacted by future sessions of the legislature. I will briefly touch upon the laws taking effect on July 1, 2021, of the most interest to the greatest number of citizens.
There are no longer criminal penalties for simple possession of up to one ounce of marijuana by person 21 years of age or older. There are numerous civil penalties associated with marijuana but this article will not address those matters. Unlawful possession of more than one pound is a felony punishable by a prison term of not less than one year nor more than 10 years and a fine of not more than $250,000, or both.
Any person 21 years of age or older may cultivate up to four marijuana plants for personal use at their main place of residence. Regardless of the number of individuals residing at the main residence, no household shall contain more than four plants. The plants must be cultivated at the main residence, renting additional land or buildings will not let a household cultivate more than four plants. Any person cultivating marijuana for personal use shall ensure that no plant is visible from a public way without the use of aircraft or optical aids, take precaution to prevent unauthorized access by persons less than 21 years of age, and attach to each plant a legible tag that includes the person's name, driver's license or identification number and a notation that the plant is being grown for personal use. Penalties for cultivating more than four plants range from a civil penalty to one to 10 years and/or a fine of up to $250,000 depending on the number of plants in possession.
Further, no civil or criminal penalty may be imposed for "adult sharing" of an amount of marijuana not exceeding one ounce or the equivalent amount of marijuana products. "Adult sharing" means transferring marijuana between those 21 years older without remuneration.
No person shall consume marijuana or marijuana product or offer the same to another, at or in any pubic place. A first offense is a civil penalty of $25, a second offense is a civil penalty of $25 and completion of a substance abuse program, and a third violation is a class 4 misdemeanor (up to $250 fine). A "public place" is any place, building or conveyance to which the public has, or is permitted to have, access, including restaurants, soda fountains, hotel dining areas, lobbies and corridors of hotels, and any park, place of public resort or amusement, highway, street, lane, or sidewalk adjoining any highway, street, or lane.
Starting July 1, 2021, defense evidence of the accused's mental condition at the time of the alleged offense, including expert testimony, will be admissible to show the defendant did not have the intent required for the offense charged. Evidence may be introduced of a mental illness, a developmental or intellectual disability or an autism spectrum disorder. No provision is made for the Commonwealth to have its own expert witness to examine the defendant.
Prior to July 1, 2021, all convictions for robbery carried a range of punishment from 5 years in the penitentiary to a life sentence. Effective July 1, 2021, robbery was reclassified into 4 categories. The commission of robbery with a serious bodily injury or death carries a penalty of a class 2 felony (20 years to life). Robbery by using or displaying a firearm in a threatening manner is a class 3 felony (5 years to 20 years). A robbery by using physical force not resulting in serious bodily injury or by using or displaying a deadly weapon other than a firearm in a threatening manner is a class 5 felony (up to 10 years in a penitentiary or up to 12 months in a jail and up to a $2,500 fine, either or both). Lastly, a robbery committed by using threats or intimidation or any other means not involving a deadly weapon is a class 6 felony (up to 5 years in the penitentiary or 12 months in jail and up to a $2,500 fine, either or both).
Anyone convicted of a crime and part of their sentence was suspended will be subject to new sanctions should that person violate a technical condition or provision of the suspended sentence. For a first violation, the court can no longer impose a period of incarceration from the previously suspended time. For a second technical violation, there is a presumption against imposing a period of incarceration unless the judge finds the offender committed the second technical violation and cannot be diverted from incarceration through less restrictive means, then the court may impose no more than 14 days of incarceration. A third violation may result in up to the full amount of the suspended sentence being revoked. Prior to this statutory change, the judge could revoke any or all of the suspended sentence upon a first technical violation.
As always, I caution the reader that this article is not a complete review of all legislation and only highlights certain portions of the new legislation noted herein. Should a reader have any questions, feel free to contact me at 804-365-6186.
As always, my thanks to the citizens of Hanover County for the honor of serving as their Commonwealth's Attorney.