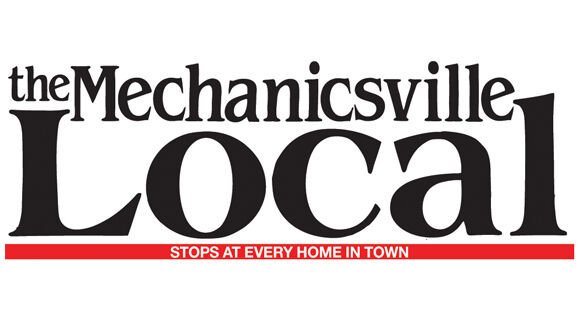 ASHLAND— Hanover County is proceeding at full speed pace to vaccinate its citizens, and those efforts were greatly bolstered last week with the opening of an on-site vaccination clinic located at the old Food Lion in Ashland.
Officials opened the facility that offers vaccines on an appointment basis only to residents already registered and signed up for the shots with a press conference last Friday, where officials said the county is focused on getting as many shots in arms as possible.
"We have some limitations in terms of supply of the vaccine itself," said County Administrator John Budesky. "But we have no limitations on the commitment of our employees and volunteers to make this our No. 1 priority. We want every resident who wants a vaccine to get a vaccine and we will work at this until the need is addressed."
The county administrator praised the efforts of Fire-EMS Chief Jethro Piland and his staff in managing the new facility that will not feature regular daily hours and provide vaccinations by appointment only.
Budesky praised the efforts of many county departments, the school system and numerous volunteers for making the clinic opening possible, and also commended Food Lion and the Town of Ashland for their cooperative efforts to open the facility.
"This clinic is separate, but coordinated with the clinics being offered by the CHD (Chickahominy Health District) and our regional partners," Budesky told the gathering on Friday.
Budesky was joined by CHD director Dr. Thomas Franck and Hanover County Board of Supervisors chair Sean Davis for the opening ceremonies and press conference.
Franck said the clinic currently operated by CDH at Rsndolph-Macon College will close March 1 and those efforts will consolidate
with the Food Lion site. He indicated providing vaccines to those who choose is the number one mission.
"Together, we are going to be able to achieve this goal," Franck said. "We have the capacity to get shots in peoples's arms and I think today's clinic proves that."
Deputy County Administrator Jim Taylor provided supervisors with an update at last week's meeting on an ambitious program introduced earlier this month by Budesky that includes a vigorous effort to register residents via hotlines, internet and in-person.
At the time of Taylor's presentation last week, 7,700 Hanoverians had received a dose of the vaccine, and more than 1,000 have received two doses.
"Our first Chickahominy Health District clinic began on Jan. 4 ... and we've made pretty good progress in Tier 1," Taylor said. "We are ramping up distribution to other 1b groups.
The CHD has conducted 11 max vaccination clinics, most of them held at Randolph-Macon, where 2,700 doses have been administered.
"They've been doing that on Tuesdays and Fridays with 400 doses at each clinic," Taylor said. "They also do some special community clinics on Saturday where they might go out to Goochland, for example, and do a special event."
RMC also features a senior hour during the clinics to allow older residents to easily access the vaccine. Currently, residents 65 or older with underlying medical conditions are eligible to receive the vaccine.
In the two short weeks since Budesky introduced a plan to distribute the vaccines, Taylor said, "We've been busy in those two weeks."
"Our objectives at that time were to provide more information to our residents through our website and social media posts," he added. "We also wanted to work to support the CHD with a Call Center. We wanted to participate in regional vaccine initiatives and we wanted to start up our own Hanover County clinic to support the Health District," Taylor said.
Regular updates are posted on the county website and social media outlets, and Friday's opening of the Ashland clinic represent major steps in the county's efforts to distribute the vaccines, according to Taylor.
Residents can utilize the Call Center Hotline, 804-365-3240, to access information on which grouping applies and also can complete registration for the vaccine. The Call Center also provides answers to frequently asked questions, a feature that Ashland supervisor Faye Prichard found most helpful. She called the hotline and said all of her questions were answered with the message and she did not require further assistance. "I got so much information just from the message when I called that I didn't actually need anyone to call me back so we've done a great job front ending information as well as providing call backs," she said.
Taylor said staffing has ramped up on that Call Center project that is supplemented by volunteers to man the lines. Taylor said the Center returned 500 phone calls last Saturday. "In one week since the Call Center has been open, we've handled 2,200 calls and called back 1,000 people, and we've registered 3,000 on the inquiry forms," Taylor said.
More than 11,000 people have signed up for the vaccine in the CHD that includes multiple counties, but Taylor said the remaining task is significant. He noted that about half Hanover's population falls into Groups 1a or 1b. Taylor said it could take as long as five months to get through that group with current vaccine supply levels.
"We have a limited supply of vaccine and it's going to take this long to get through 1a and 1b," he said. "Logistically, we are prepared to deliver as soon as supplies increase. This is going to take months and we thank our citizens for their patience and understanding," Taylor concluded.
The county also participated in a regional mass vaccination event at RIR (Richmond Raceway) where 1,900 Hanover County Public Schools employees received their first shots.
Budesky said the assistance provided by the Call Center is especially helpful for seniors who may not have internet access. "For seniors or other folks who have access issues, this is an opportunity for our staff to help them get registered and to help get them on those lists so that when we do have availability and it's their turn we can help get them registered and they will notified to get an appointment," Budesky said.
Although Budesky acknowledged that not all Hanover residents will opt in on the vaccinations, initial responses via the call center hotline have been brisk. Residents who are seeking vaccines must register before scheduling for the vaccine in confirmed.
"It' not lost on us the community's need for those interested in receiving a vaccination, and that's not all of our residents, but, those that are, we are going to do our very best to lead those efforts in partnership with CHD. I'm very proud of the team stepping up today, but we have a lot of work to do," he told supervisors at last week's meeting. Regular updates on the efforts also will be provided regularly at future board meetings.
Like many communities across the nation, Hanover is anxiously waiting more vaccine deliveries so more shots can be administered. Franck said supplies should increase this week by about 16 percent making more shots available.
Franck also dispelled some earlier information that placed Virginia 50th among states in the number of vaccines provided. According to the director, that ranking has improved to 11th and the Commonwealth is 7th in the number of shots being administered daily.
Franck said all vaccines administered in the district are of the Moderna brand variety.
There are 35 health districts across Virginia that received slightly more than 100,000 doses of the vaccine in the first distribution.
"I don't know how long it will take before every Virginian and every Hanoverian who wants a COVID-19 vaccination will be able to get one," Davis said at the clinic opening. "To be frank, I suspect it will be several months because of limitations on vaccine supply; but I do promise you that we will continue to be pro-active in doing everything we can to get people through this safely."
In other board news, public hearings can now begin as early as 6 p.m. when evening sessions of board meetings are scheduled. The move attempts to avoid late night public hearings. Afternoon sessions will begin at 2 p.m., one hour earlier than the current 3 p.m. start time.