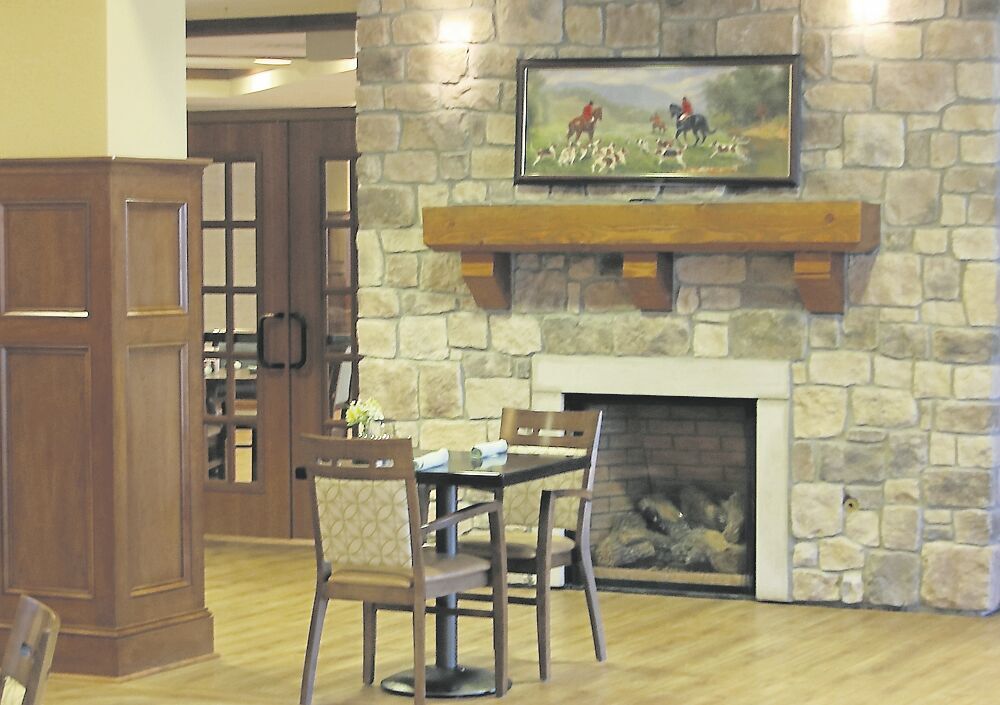 MECHANICSVILLE -- Ask any resident at Covenant Woods what they like most about living at the Hanover County retirement community and it's likely that response will include a positive endorsement of the food.
"Everything is delicious," said Sarah Jo Williams. "I've never had a bad meal here. We almost feel like it's personalized."
That famed fare is now available to metro Richmond residents for takeout curbside service, and the secret of Covenant's cuisine is quickly gaining traction.
Dining director Michael Scheff said the curbside service began about three months ago after efforts to introduce a new catering program were disrupted by the COVID-19 pandemic.
When the pandemic began last March, Covenant Woods was introducing Firehouse Catering, designed to attract weddings and other events to venues on the property.
"One of the shining stars of Covenant Woods is the dining program, so we figured we could utilize that," Scheff said. When COVID interrupted those efforts, Scheff pivoted and began the curbside service available to the public.
"It was a way to start bringing in some revenue and also gets our name out in the community to people who would never know who we are or what we do," Scheff said.
Scheff has extensive experience in dining room management with years of experience in restaurants, country clubs and retirement communities. He said Covenant Woods goes the extra mile in dining services.
"I've seen how other communities do food, and we've created something here that truly elevates the dining experience. It's like no other," he recently said.
When the pandemic first hit, Scheff had his hands full supplying meals for the 400 residents who live at Covenant Woods. For the first three months of the pandemic, dining services delivered 350 meals a day to residents.
Scheff said he initiated the curbside service with an announcement on Facebook and their response was significant. While in-house dining for residents has decreased during the pandemic months due to limited seating, requests for takeout from residents and outside customers has expanded. "We've seen a huge increase in carryout," he said.
The program now provides curbside and delivery for customers through paid services like Grubhub or DoorDash, but also offers free delivery through Korrie Shops 4U.
The service is available for lunch and dinner takeout seven days a week.
Scheff said response to the new service has been robust. "It just exploded. People wanted something new, something different."
He wanted to acquaint the community's neighbors with the services available. "Most people I've had contact with had no idea what we were and they lived within a few miles. They thought we were just a nursing home."
The takeout experience exposes these first-time visitors to the services at Covenant Woods. Scheff said providing those visitors with a culinary experience residents already knew should ensure a return visit and a familiarity with the community.
"It's a basic philosophy," Scheff said. "It's fresh food, wonderful service and a friendly staff."
He said hopes to avail the catering, curbside and delivery services to local businesses and offices seeking lunch and dinner solutions in the area.
"We're hoping to reach a new group of customers. This is what makes us different and reaches people who would never know what we do."
Scheff is working with a local baker to develop a line of branded baked goods for Covenant Woods and Woodhouse Catering. "We want to have our own line of desserts," he said.
Post COVID, Scheff also envisions expanded on-site catering for weddings, meetings and family reunion type events. "The future looks exciting."
Executive Chef Richard Ryland has 29 years of experience in the restaurant business and said keeping menus fresh and innovative is vital to maintaining a stellar reputation among residents and in the Richmond community.
Ryland said those efforts are assisted by the availability of a farm-to-table program that features a 10,000-square-foot garden on the 90-acre facility.
He also credits a staff dedicated to providing a meaningful and inviting dining experience at Covenant Woods. "They really take pride in what they do," Ryland said.
Ryland spent a decade at Clyde's in Reston and had stints in Williamsburg and Roanoke before arriving at Covenant Woods.
Providing fresh seafood, Seven Hills' local burgers and a variety of farm-to-table options is a paramount priority for Ryland and his staff. He said response to the newly initiated curbside and delivery program has been incredible.
"I think it's great and I feel like it's already caught on," Ryland said. "It's getting our name out there in the public. Before this, who would have thought to call a retirement community for dinner?"
But the real rewards for his hard work arrive in the comments he receives from residents and other diners. "Those comments mean everything," Ryland said.
Covenant Woods opened in 2001 and has completed three major additions since then. Celebrating its 20th anniversary in Hanover, the retirement community has deep roots in the Richmond area.
Founded as the Richmond Home for Ladies in 1883 by the Methodist, Presbyterian and Episcopal churches to provide homes for Civil War widows, the organization was housed in Richmond until the move to Hanover was finalized in 2001.
Williams arrived in 2014, and has lived in Covenant Woods with her husband in an apartment located in the community. She chairs the Dining Room Committee, a group formed to survey residents' responses to the food selections.
The results from these survey cards are tallied and revealed on a spreadsheet provided to Scheff each month. "I take all the comment cards and re-read them and make a report for Mike (Scheff)," Williams said.
The input allows residents to feel a special connection with the selections. "You feel an ownership. They can comment on things they like or dislike. They know what we love."
Williams said frequent menu changes allow the staff to serve food "that has a really special touch to it."
She said the satisfaction of the residents regarding the dining services is clearly expressed in those comment cards she collects daily. "We have very few negative comments," Williams said.
Williams and her husband usually eat breakfast and lunch in their unit and visit Fireside or one of the other five dining venues for dinner.
When the curbside service began about three months ago, Williams said the initial response was overwhelming and some residents were concerned about wait times for their meals.
To alleviate the rush, an early bird special was instituted that allowed residents to come in at 4 p.m. for their dinners.
"When they see an issue, they address it immediately," Williams said.
The couple, two of the 98 percent of fully vaccinated residents, lives an active lifestyle often spending weeks at their cottage at the river about an hour away, often taking a specially-prepared platter of fresh crab cakes prepared at Fireside with them. It's just one of the special touches that make the community special to the people who call it home.
"That's what makes Covenant Woods special. These people all know our names, and they pride themselves on good service," Williams said.
To access the Fireside Grill menu or for contact and ordering information, visit their page on Facebook, or call 804-417-5147.