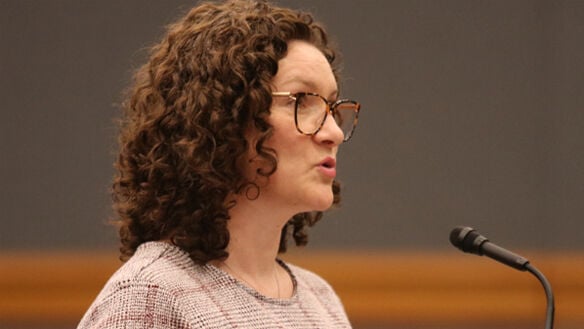 Finance Division Director Lauren Null told supervisors the financial news was good for Hanover County as she presented a positive annual financial report for the fiscal year that ended June 30 earlier this month.
Null shared the annual financial report with board members at a meeting earlier this month and the full financial report is available on the county's website.
"Fiscal Year 2021 revenues totaled $280.6 million, which is 5% higher than the appropriated budget," Null said. "Final year-end transfers and expenditures totaled $258 million, or 94% of the appropriated budget."
Those figures resulted in a positive operating balance for the county that totaled $31.2 million.
"The combination of additional
revenues and lower expenditures results in an operating balance of $31.2 million, which is primarily planned to be spent in FY 2022 county and school budget and the five-year capital plan," Null said.
"Of the $48.7 million in fund balance assignments, $12.7 million has already been appropriated by the board for FY22 budget and the five-year financial plan," Null said. "The remaining assignments for economic development, education, reserve capital projects and public works projects for stormwater and transportation total $35.9 million."
That fund balance is well within the county's self imposed guideline of maintaining a 10% portion of revenue.
"The calculated debt ratio as of June 30, 2021, as reported in the annual report, are all within the county's debt policy guidelines," Null said.
The annual report was audited by Rob Churchman of Cherry Bekaert LLP who commented at the end of Null's presentation.
"I met with the finance committee last week to go over these results and what you want to hear from your auditor is this. We rendered a clean opinion… and the statements are fair as presented in all material respects and in accordance with county principles," Churchman said.
Last month's meeting was Finance Director's Jacob Sumner's last with Hanover County as he leaves to accept another opportunity.
Board chair Sean Davis and Null noted Sumner's departure and thanked him for his service.
"Jacob, we appreciate your leadership in that department," Davis said.
Mechanicsville supervisor Canova Peterson attended the meeting remotely due to COVID-19 quarantine but also lauded Sumner's dedication and commitment to the county.
"For a number of years, Mr. Sumner has given us extremely good service here for the county," Peterson said. "I would like to recognize what he's done. I don't know that a lot of you realize that he has been commuting from the foot of Afton Mountain to Hanover County every day during his tenure with us to help and work to make Hanover a better place," Peterson concluded.