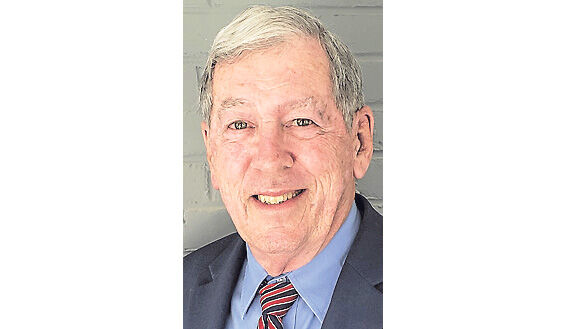 HANOVER — The Hanover County Board of Supervisors unanimously denied a Conditional Use Permit that would have allowed the operation of an event venue off Horseshoe Bridge Road in the Beaverdam District following a public hearing last week.
Owners Heidi and Lamerro Mason sought the permit, allowing them to host company meetings, baby showers, church gatherings, and other events in a 900-square-foot barn on their property purchased in 2018.
The couple began hosting events and were contacted in 2018 and 2019 and advised of code violations prompted by complaints by adjacent neighbors, and subsequently applied for the permit and held community meetings with neighbors.
The Hanover County Planning Commission denied the request in October of last year and the board deferred the matter for 60 days in November amid objections from some members.
During community meetings and communication with county officials, neighbors expressed concerns regarding noise, lowered property values and traffic, but the predominant concern expressed was in regard to a set of neighborhood covenants that prohibited any use that would adversely affect other neighbors in the subdivision and specifically banned commercial operations.
Mason presented a detailed plan for the operation at Mason Estates and defended his right to pursue the venue operation on his private property.
After making further adjustments to a set of proffers that accompanied the application, Mason told supervisors the operation would be in compliance with county code.
He noted a four-foot fence would not allow any trash to escape his property, and said sound tests had ensured the decibel level was well within code limits.
Regarding the operation of a commercial operation on the site, a use prohibited in the restrictive covenants, Mason said his neighbor operates a for hire boarding stable for horses.
An equal number of speakers for and against the application spoke during the public hearing.
Bruce Spiller said she and her husband live about one-half mile from the Masons' property and have resided on Horseshoe Road since 1955.
After attending a community meeting last fall where noise meters confirmed the levels were well below accepted levels and speaking with the Masons, she was convinced the use was appropriate.
"It appears to me that some of the complaints seem extreme, maybe not even valid, and that those complaints are coming from residents who rarely — if ever — even pass his property," she said. "It appears that he has bent over backwards to accommodate those requests and had proposed significant changes to the way he will run his venue."
Mason has originally applied for a permit to host weddings and hold events in an adjacent tent to facilitate maximum guest requirements, but scrapped those requests in this final application. Events would be limited to 65 people with no more than 50 inside the barn and on more than one event per day could be held. Music would be limited to inside the barn and would end at 8 p.m., according to the revised proffers.
Spiller did not offer excuses for Mason's apparent failure to obtain the proper permits prior to hosting events, but said she believed in his current efforts to bring the operation into compliance.
"It's a disappointment to me that Mr. Mason did not go through the proper channels to run his business," Spiller said. "He should have. I can also understand some of the earlier concerns about noise, traffic and protecting property values," she added, while noting the neighborhood is often inundated with noise from Patrick Henry High School and the Hanover Country Club.
"I am ashamed that our neighborhood has not been open-minded," she concluded.
Sylvia Newman also lives in Beaverdam and said she was unaware of any events going on at the Mason site. "That's how low impact it's been to our neighborhood," she said.
"I live one mile from this property."
After being invited to a party at the site, Newman was pleasantly surprised.
"I believe Mr. Mason is a man of his word and I think he will abide by these rules; and I am very disappointed by this neighborhood," she said.
But, other neighbors said the requested use violated the restrictive covenants and urged supervisors to deny the permit.
Patricia Harper, a neighbor who resides adjacent to Mason's property, said she fully supports the decision made last October to deny the application.
"That decision came after five months of review, numerous meetings with surrounding neighbors, and as stated at the time of the decision, this is a venue that does not fit in with our small residential rural neighborhood," Harper said.
She noted the venue facility had been operating for two years in violation of county code, and said efforts to mitigate his neighbors concerns fall short in one major area.
"What he cannot resolve is the valid concern that this type of venue would adversely affect the property values of our small neighborhood community," Harper said.
Harper contended, since Mason continued to operate the venue after being cited by the county, the neighbors' confidence in his ability to operate by the rules in the future has been eroded.
Supervisor Canova Peterson, Mechanicsville, approached the pending application as strictly a land use and appropriateness issue.
"This is a land use case and we very much treasure our rural atmosphere in Hanover County," Peterson said, pointing out that the venue business is primary in the Masons' case.
Ashland supervisor Faye Prichard said, "A CUP is something that no one is entitled to — it is an additional opportunity on your property. Ultimately, your neighbors bought their property with the full expectation that they should be able to live in it in the way they choose to."
Prichard said had there been no neighbor complaints regarding Mason's request, the CUP would have likely been granted.
"Ultimately, I don't think the Conditional Use Permit is something that you are entitled to on this property."
Beaverdam supervisor Bucky Stanley said he had received 37 emails against the pending application and only three in support and moved to deny the request.
The motion passed unanimously, Mason's request was denied.