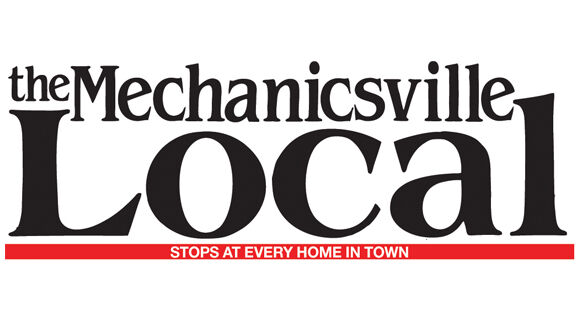 HANOVER -- Beginning July1, the Hanover County School Board will welcome two new members, both announced at last Wednesday's regular meeting of the Hanover County Board of Supervisors meeting at the Administration Building.
Steven Ikenberry will serve as the Cold Harbor representative and Bob May will represent the South Anna District.
Ikenberry, a retired Lee-Davis High School teacher and coach with 28 years of service in county schools, will replace Norm Sulser, who retired after 16 years of service on the school board and 24 years as a Hanover County reserve deputy.
May replaces current South Anna representative Kelly Evko, who was appointed by South Anna supervisor Sue Dibble last year and placed her name for consideration for the pending appointment.
"Having served on the school board for 6½ years, I think I have a pretty good idea of what it takes to be a successful and effective school board member," Dibble said before announcing her selection.
"Some of those qualities I believe are important are a good sound business mind with experience in preparing and managing budgets, a proven leader in business and in the community, a good listener with excellent communication skills, and, finally, a team player attitude."
Dibble said one of the three candidates in the South Anna District "rose to the top." May and Evko were joined by Aleisha Miles as nominees for the appointment.
"This particular nominee in the South Anna District is a business owner with extensive management and financial experience and has a Master's in Business Administration," Dibble said prior to announcing May as her choice.
"He is a retired lieutenant colonel with 30 years of service in our Army. This nominee has coached Little League, is a church youth group leader, and was involved in the PTA and athletic groups while his children were in school," she added.
May also was a nominee when Evko was selected last year.
"He's a very involved granddad and is most engaged in his community. I have a great deal of respect for this individual and I look forward to working with him as a team to serve our Hanover community, and, specifically, our South Anna residents," she said.
Cold Harbor supervisor Michael Herzberg said he heard nothing but positive comments regarding Ikenberry from the time his nomination was announced. The former cross country coach also is a United States Air Force veteran who served two combat tours.
Patrick Wells and Sabrina Civils also placed their names in consideration for the Cold Harbor seat.
Herzberg thanked all three candidates for their willingness to serve and acknowledged the work of current school board members.
He said Ikenberry's two combat tours displayed a sense of community and a commitment to service that will be useful as a future school board member.
"This showed me, unquestionably, his willingness to serve all," Herzberg said. "He was a teacher at Lee-Davis High School for 28 years and head coach of the cross country and track and field teams."
Ikenberry and May will assume their duties at the July school board meeting.
With supplies of vaccine exceeding demand in Hanover County, County Administrator John Budesky said the county's vaccination efforts will begin to wind down beginning this month.
The Ashland location will be open through June, but most of that period will be spent dispensing second shots for those who have already received their first dose.
"There's been a lot of hard work over these past 14 or 15 months since we declared a state of emergency," Budesky told supervisors. "It took a lot of volunteers . . . a lot of staff and it took a lot of people working together and, sometimes, that's the most proud moment we have when we see residents coming together to help each other."
Those efforts began when county officials realized that health officials were overwhelmed by the vaccination initiative and there was a need for the county to assist in delivering the shots.
"We were one of the first counties in the Commonwealth to step up and open a vaccination clinic for our community and a call center for our residents," Budesky said.
More than 50,000 Hanover residents are fully vaccinated.
He thanked Food Lion for providing a rent-free location in Ashland for the clinic and the many volunteers who manned that site for weeks.
"It has taken thousands of people to pull this off over the past five of six months," Budesky said. A thank you celebration for all of those who participated in the efforts is planned for June 25 with more details to follow.
Budesky said the requests for appointments has steadily decreased in recent weeks and announced the end is in sight for the vaccination effort sponsored by the county.
"What we promised the community was we were going to be there until the demand languished . . . and we are seeing that. We have far more vaccination now than we have folks that have continued interest in it and our community partners . . . have stepped up and are offering substantially more shots than even the county and health department operated clinics," Budesky said.
"Within the next two weeks our operations at the Hanover Vaccination Clinic will come to an end," the county administrator said.
Second shot appointments will be available through June.
"While our efforts come to a close, we don't want to forget all of the challenges we worked through and the efforts of many people in our community. I'm proud of our team here at the county — Jim Taylor's leadership from county administration and the board for its support in this process," Budesky said.
"All I can say is thank you to our community for stepping up and really making a difference."