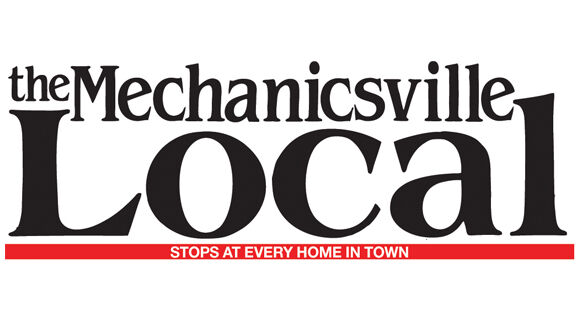 HANOVER — The Hanover County Board of Supervisors received six nominations for two soon-to-be open Hanover County School Board seats in the Cold Harbor and South Anna Districts at a public hearing last week.
While 16-year school board veteran Norman Sulser is ending more than 40 years of public service with the county and did not seek reappointment, current South Anna school board representative Kelly Evko did submit her name for nomination and reappointment.
She joins two other candidates, including Army veteran Bob May and financial specialist Aleisha Miles vying for the South Anna seat. Supervisor Sue Dibble will select one of those names for board consideration at the May 26 meeting.
Three candidates were nominated for the Cold Harbor District seat, including two former teachers. Patrick Wells and Steven Ikenberry have years of experience in the classroom, while Sabrina Civils has been involved with school finance and management and cited that experience for consideration.
Cold Harbor supervisor Michael Herzberg thanked Sulser for his many years of service and said he would be meeting with all three candidates prior to announcing his decision on May 26.
"I want to thank Mr. Sulser for everything he has done, and thank Mary Wallace for all of her years of support," Herzberg said.
Once chairman Sean Davis, Henry District, gaveled to open the public hearing, Sulser offered his closing remarks and an endorsement for one of the candidates hoping to replace him.
"It's been a wonderful 16 years and it was an honor and privilege to serve you and the citizens for those 16 years," Sulser said.
He told supervisors that he and his wife, Mary Wallace, decided that 24 years as a reserve deputy sheriff and 16 on the school board was enough.
"That 40 years is a lot of service to Hanover County and we both agreed that I had done enough for Hanover County," he continued.
Regarding his replacement, Sulser endorsed Steve Ikenberry. "I taught for 12 years with Mr Ikenberry at Lee-Davis High School and I think he'd do an outstanding job," he said. "I know we have a lot of good candidates here tonight, but that's the person I'd like to endorse."
Ikenberry, a 1980 VMI graduate, Air Force veteran and former social studies teacher and coach at Lee-Davis, said he embraces the diversity of the public school system and pledged to embrace all kids if appointed to serve.
"Public schools give us the diversity to look at our entire population, all representing Hanover County," Ikenberry said. "I always tried to get the most I possibly could out of those kids. I'd ready to jump back in the system and move the ball forward for Hanover County."
Ikenberry spent 28 years at Lee-Davis teaching and coaching track and cross country.
Patrick Wells also is a former HCPS teacher and the parent of two children who attend county schools. With 19 years of education experience in addition to his role as a parent, Wells told the supervisors that he has a unique perspective on vital issues facing the school system.
"I am interested in using my experiences to help continue to make HCPS (Hanover County Public Schools) a great division to work in and send our children to," he said during the public hearing.
Sabrina Civils also is a candidate for the vacated Cold Harbor seat, and said her experience in school finance would be a valuable asset on the board.
She also has served as past president of the Cold Harbor Elementary PTA and is the parent of children who attend Hanover County schools. Civils is currently finance director for Essex County Schools, and said her experience with CARES (Coronavirus Aid Relief and Economic Security) funding as well as grant applications are valuable assets during this period
An equal number of candidates placed their names in nomination for the South Anna seat including the incumbent.
Kelly Evko was appointed by South Anna supervisor Sue Dibble in January 2020, shortly before the COVID-19 pandemic hit.
She has more than 25 years of sales, marketing and business development and is currently assisting with economic development in Petersburg.
Following the emergency declaration, Evko said the school board was faced with enormous challenges and pressing decisions. "The enormity of the decisions that weighed on us was great," Evko said. "I am most proud of the fact that we were able to offer face-to-face learning as an option for all of our students."
Evko said she hopes to return to the board and complete a full term. "I am asking for reappointment because I think I can still add great value to the board and I'd like an opportunity to fill out a full term."
Evko said she's ready to confront pressing issues like capital improvements and the upcoming strategic plan.
Also seeking the South Anna seat is Aleisha Miles, the parent of two children in the Hanover system. Miles works in the banking and financial services field and said she has served as a parent volunteer in several capacities.
"I would love to give back by lending my skills and knowledge to Hanover County Public Schools," she said.
Miles said she also has been involved with Junior Achievement to assist students with financial planning and setting goals. "With this background and knowledge, I bring a unique but much needed parent insight. I will be thrilled to have the opportunity to serve on your board and put my knowledge to use."
Miles also cited her ability to problem solve and an ability to reach youth "who have built up walls of self-protection."
Bob May also is vying for the vacated seat, and has a recognizable voice in the community. He's the football and basketball announcer for Randolph-Macon College and Patrick Henry High School home games.
He's also an Army veteran with 26 years of experience and has work experience at the Pentagon. Since his retirement, May said he has remained active in his community through his volunteer service that includes duties as a Little League coach, responsibilities at his church and efforts to assist the homeless.
"We chose to raise our children in Hanover County due to the quality of education and all of the activities in our county," the father of three said. "Our three children are all college graduates, married and starting their own lives, all thanks to the solid foundation they received by having a Hanover County education."
May was a small business owner as a government contractor following his retirement, and currently serves as CFO for a small, veteran-owned business and owns an Amazon delivery service.
"I am an accomplished leader, decision-maker, public speaker instructor and manager. I am a thoughtful businessman and decision-maker . . . and have many years of classroom experience teaching multiple disciplines" May told supervisors.
"I've devoted my energy to studying current educational issues, law and policy, and I stay up-to-date on school board matters by attending monthly school board meetings when I am available. I would cherish this opportunity to serve on the school board and aid in preserving a tradition of excellence in Hanover County schools."