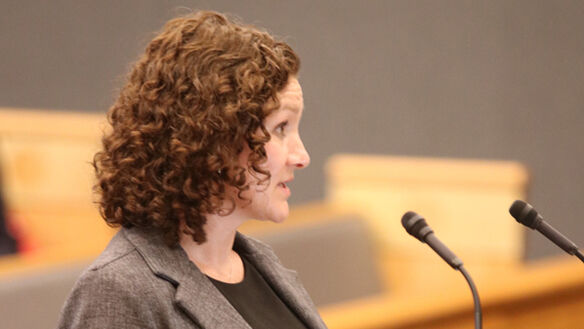 Hanover County's preliminary financial figures for the FY21 year that ended June 30 reflected positive results due to larger than expected revenues and reduced expenditures.
Finance director Lauren Null presented the results at last month's Board of Supervisors meeting after a reviewing the figures with the board's Finance Committee.
"Year to date, revenue totals $280.6 million with a revenue budget of $267.3 million," Null said. "projected yearend revenues are approximately $13.4 million higher than the appropriated budget."
General property taxes increased about $8.7 million and other local tax receipts were up by approximately $2.6 million. The Commonwealth's contribution increased by $1million and the Federal share was up $5.6 million from the previous year.
"We saw positive budget variances in several categories," Null said. Local tax revenues increased by $7.1 million bolstered by better than expected sales tax receipts.
"Total year transfers and expenditures are also favorable to budget," Null said. "They total approximately $257.7 million or 93.6 percent of the appropriated budget."
The county saved $2.7 million in personnel costs and operating savings are estimated at $6.3 million, while the Hanover County Public Schools are expected to return $8.5 million.
"The total projected operating balance for the General Fund is derived from revenues collected beyond the budget and maintaining any expenditures below appropriations," Null said. "With revenues $13.4 million above budget, personnel saving of $2.7 million, operating savings…. and a return from the school…. the General Fund operating balance is approximately $30.9 million."
Null explained how those additional funds are traditionally used.
The total projected budget variance is primarily planned for use in the FY22 county and school budgets and the five-year Capital Plan.
The General Fund is expected to end the year with an $88.4 million fund balance, the bulk of that ($48.5 million) assigned to projects that include $13.1 million for the upcoming budget, $14.7 million for capital projects, $9.4 million for education, $1.4 million for Public Works storm water projects and $4 million for economic development.
Public Utilities numbers were also promising with year to date revenues of $35 million or $3.2 million more than appropriated. Those savings arrived in the form of higher charges for services and lower than expected expenditures.
Expenses totaled $20.4 million or about $2 million below appropriations and personnel costs were $205,000 less than anticipated.
Personnel savings from the schools are estimated at $4.2 million with an additional $5 million in operations savings. Year to date operating fund revenues total $193.3 million or 96.9 percent of the appropriated budget.
The School Division anticipates a $8.5 million return to the county for use in upcoming school and county budgets and the Capital Plan.
In other matters, Cold Harbor resident and Hanover NAACP President Pat Hunter-Jordan addressed the board during public comment regarding recent actions taken by the Hanover School Board.
I'm here today to call upon you to consider the way you choose members for our school board," Hunter-Jordan. "Most recently, we've seen examples of appointees who do not represent all of the children of Hanover County."
"I don't know if you were present at our last school board meeting, but there were some things that were said there that were very disturbing," she continued. "
Hunter-Jordan said the community expects quality appointments based on the applicant's ability to serve and protect Hanover students.
"We want to make certain that these appointments are non-partisan and they are not made for political groups, but are made on the fact that they are qualified to represent or children and do what is in the best interest of our children."
She said several incidents at the August meeting of the school board raised concerns.
"Most recently, we heard from these school board members appointed by this board…. that wearing masks caused facial deformities for our children," Hunter-Jordan said. "That same member went around to our schools and inquired if they had any transgender children in the schools. That is data that cannot be provided and nor should that question be asked."
She also took issue with another member who stated stated that if only .003 percent of the kids get sick so masks were not necessary.
"That would have been ok with that school board member," Hunter-Jordan said. "It's not ok with us that any child could get sick going to our schools here in Hanover."
Hunter-Jordan said she was referred to as a colored person by one of those members. "This is 2021 and he used that terminology."
Hunter-Jordan said the offensive language occurred in a meeting with a parent who was upset that her daughter had not been admitted to the Maggie Walker Governors School. "We also heard from that board member that there is no reason to have additional people of color in our schools as teachers because they felt like anybody can teach a student," she said.
The combination of recent events left her dismayed.
"These things are disturbing from members who are supposed to represent all students."
She also referenced a course now being offered by the Virginia Department of Education to all school districts "but Hanover is refusing to offer that online course as a choice because it is on African-American history."
She challenged the current criteria used to select appointees and urged supervisors to be more inclusive when selecting representatives.
"Why are we appointing people who have no understanding about our children — all of our children," she questioned. "That is who this board and that board are supposed to represent."
"We ask that you consider the way you look at people who come before this board to be presented to represent," Hunter-Jordan said. "We have no equity director here in Hanover because any time the word is brought up we're almost pummeled. The word means fairness - fairness for all."