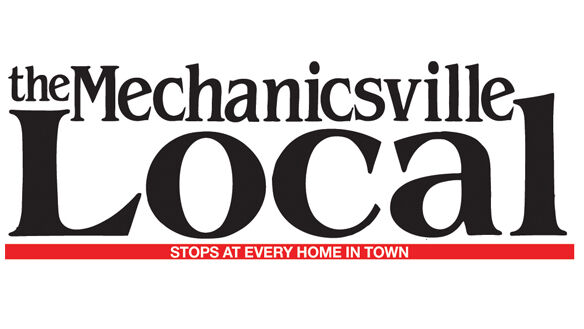 HANOVER – The Hanover County Board of Supervisors scheduled a public hearing next month to consider the allocation of almost $30 million headed the county's way thanks to funding provided through the $1.9 trillion American Rescue Plan Act (ARPA).
Finance Director Jacob Sumner provided an outline of a proposed plan to spend the money, with the bulk slated for broadband development in the county and a third of the money planned for county schools.
The U.S. Congress passed the relief bill in March, and the package includes funding for states and localities recovering from the COVID0-19 pandemic, infrastructure assistance, emergency rental assistance, education stabilization and stimulus checks sent to Americans earlier this year.
"Hanover County was allocated $20.9 million as a direct allocation from the U.S. Treasury as a part of this local and state fiscal recovery fund items," Sumner said. "The main uses for this fund are to address the public health emergency and its response or its negative economic impact on its citizens."
The funding also could cover the county's government services losses during the pandemic and provide money for infrastructure improvements, including broadband and water and sewer projects.
Those funds must be spent by Dec. 31, 2024, but infrastructure projects with contracts in place are allowed an additional 24 months for completion.
Sumner presented a list of recommendations for the allocation at last Wednesday's board meeting, and supervisors subsequently unanimously approved his request to schedule a public hearing.
Approximately $2 million of that funding is slated for pandemic response. "We know there are some variants of the disease out there and we don't know what the fall is going to look like," Sumner said. "We're proposing setting aside $2 million for future response and mitigation efforts."
An equal amount could fund efforts to assist citizens and small businesses affected by the pandemic. "This is to help our local citizens and small businesses . . . and some of our more vulnerable populations," Sumner said. Some of those local services could include food, housing or utility assistance.
The bulk of the ARA money, about $16 million, is proposed to be used for broadband improvement and expansion to underserved areas of the county.
The federal legislation identifies broadband projects as legitimate uses for infrastructure improvement.
As a result of the Education Stabilization Fund, Hanover County Public Schools will receive about $8.7 million of funding provided through specific requests. Those monies must be spent by Sept. 1, 2023.
"There's a whole list of items the schools could potentially use the money for," Sumner said.
School administrators are obligated to allocate 20 percent or $1.7 million of those funds to address learning loss during the pandemic, and the remainder is slated for social and emotional support for students and the safe reopening of school in the fall. The Hanover County School Board will consider a spending plan that could address other needs once the funds are allocated.
Sumner told supervisors the plan presented is only a preliminary estimate of how the money could be used, and further discussion with the board and flexibility is expected.
"These are broad categories and I'm not prepared today to present to you specific plans," Sumner said. "I'm here to relay information of opportunities where we could be using these funds."
He said the process is ongoing. "I fully intend to have multiple conversations with the board and bringing updates for the several year time horizon of using these funds."
County Administrator John Budesky said the one-time spending allows the county an opportunity to address the nagging problem of poor broadband service in some areas of the county.
"These are coming to you as a recommendation of how we would allocate the funds," Budesky said. "Broadband is probably the number one issue that we hear about from our citizens on a day-to-day basis."
Budesky said attempting to address the problem minus the support of local dollars has been "challenging" and one source told The Mechanicsville Local that the county had not qualified for state grants regarding broadband funding for localities.
"This is an opportunity for us to use these one-time funds, not only in the amount of just shy of $17 million but we will be able to leverage state funds and potentially federal funds to make that $17 million go much further on behalf of our residents," Budesky said. "This will be the biggest one-time infusion that we will ever have to really solve this problem on behalf of our residents."
The county administrator also said a major announcement is forthcoming in the next couple of weeks regarding a significant opportunity for the county to address broadband expansion to undeserved areas.
Mechanicsville supervisor Canova Peterson said the more than $16 million allows the county to better leverage its position in obtaining private investment in the system. The funds also place the county in a more enviable position pertaining to available grants and state funds for broadband improvement.
In other matters, Parks and Recreation Derek Stamey updated supervisors on upcoming plans for the county's celebration of the Hanover Tomato during July.
For the second year, the county's annual Tomato Festival was cancelled due to COVID concerns, but Stamey said the event will be replaced with a series of smaller and more intimate events.
For example, a music event with vendors and tomato tastings is planned for Pole Green Park on July 1 and Courthouse Park on July 15.
"Fried Green Tomatoes" will be aired on July 10 and 21, and a 4K Pizza Run is scheduled for July 9. There's even a dog event planned for July 22 at the Dog Park.
A tomato-based scavenger hunt also is planned from July 25-31 and Kids Crafts will be available virtually on Tomato Tuesdays.
Publix also is sponsoring Tomato Thursdays with tomato-themed recipes.
For more information on these and other events planned for Tomato Month, visit the county's website. More information also is available in The Local.
Since some of these events have fees attached, board chair Sean Davis asked staff to explore options that would reduce or eliminate the costs for low-income families.
Following a closed session performance evaluation of the county administrator and county attorney, the board approved a motion to provide salary increases for both officials.
Budesky's annual salary is now listed at about $234,000, while Dennis Walter will make about $175,000 yearly.