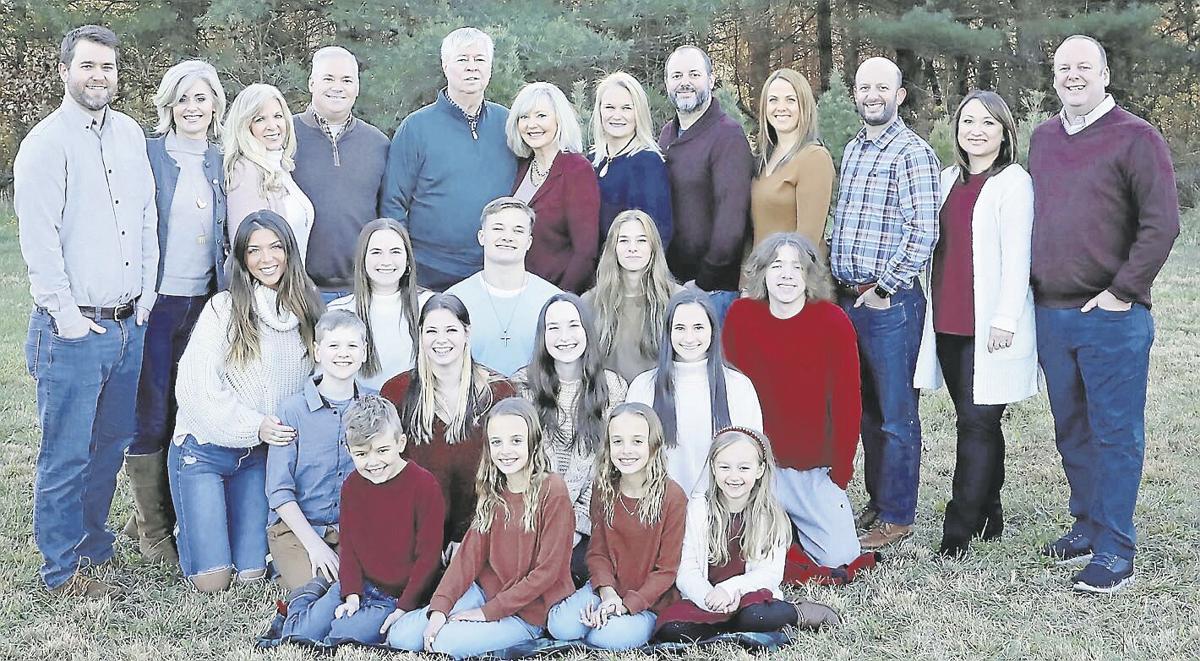 (Editor's note: The following was written by Kathie Hogg, the widow of well-known realtor Tripp Hogg of ERA Woody Hogg & Associates, and their six children: Oakleigh, Delaney and Elle Hogg and Mary Beth, Mandy and Josh Ratchford. Tripp Hogg, who was 52 at the time of his sudden death, received so much praise on our Facebook page, www.facebook/mechlocal.com that the post of his obituary surpassed all previous in the number of views. As of Monday, Feb. 8, 31,585 people had been reached. Her father-in-law, Woody Hogg, has advertised with The Mechanicsville Local since its first publication in May 1984. We extend our most sincere condolences to Kathie, their children and the entire Hogg family.)
If you knew Tripp Hogg (Oakley Woodland Hogg III) or even had a conversation with him, you probably heard him say this. If not, you certainly saw him doing it. Whether it was sitting beachside with his bride or going after his goals, Tripp Hogg was definitely a man that was busy livin'.
Tripp was raised in Mechanicsville by his father, Woody Hogg (Oakley W. Hogg Jr.) and his mother, Susan Hogg, along with his sister Lizzy and brother Jonathan.
Tripp enjoyed hunting, fishing, and participating in sports. As a well-rounded man, he played basketball, baseball, and was especially talented when it came to tennis.
Throughout his youth he attended Battlefield Green Elementary, Stonewall Jackson Middle, and Lee-Davis High School.
Growing up, he gained many close friends and prioritized maintaining these friendships up until his very last day.
As the charismatic honor student he was, he touched the lives of both his peers and teachers. He was even elected "Most Likely to Succeed" by his classmates.
During his four years at his beloved East Carolina University, he earned his degree in finance while being an active member of the Sigma Phi Epsilon fraternity and was even Class President '91.
Tripp always carried ECU close to his heart. He and his dad held season tickets to the football games where he would flex his tailgating skills for anyone that would join him. Win or lose, he bled purple and gold.
Later the family legacy would continue as two of Tripp's six kids attended and graduated from ECU.
Post-graduation, even with other opportunities, he decided to try his hand in the family business.
He joined ERA Woody Hogg and Associates and built his team, which is still running today. Tripp loved working there with his dad and stepmother, Pam Hogg, as well as his sister, all three of his stepbrothers (Bryan, Bradley, and Kris Boykin) and their wives (Tatiana, Ashleigh, and Lauren).
Anyone that knows their business knows that once you are at ERA Woody Hogg, you ARE family.
In 1994, Tripp married his first wife, Patty, with whom he had three beautiful girls, Oakleigh, Delaney, and Elle. In raising these girls, he participated in swim meets, coached many sports, participated in Indian Princesses, and collected "Best Dad Ever" treasures from all three.
Later, Tripp married his second wife, Kathie, who added three more kids to his family, Mary Beth, Mandy, and Josh Ratchford.
Even with such a large household, Tripp always put his family first.
He made it a point to attend all events no matter what, especially Sunday family dinner featuring something special he made on the smoker.
Tripp lived for his family, his community, but most of all his God.
Tripp was always a faithful and loyal servant and a devoted member of Cool Spring Baptist Church.
Heaven gained an angel, and he is already serving oysters and throwing some party, sporting that big smile we all know and love.