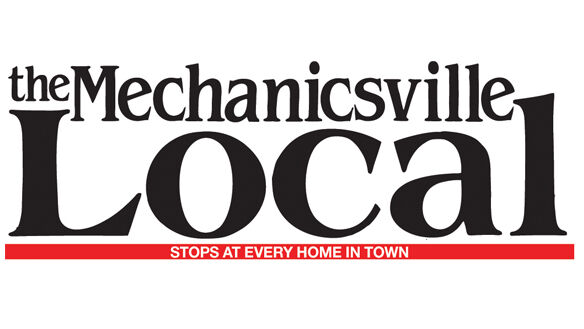 ASHLAND— Hanover County School Board members met in a special meeting last week to request the release of more than $4.2 million in additional CARES (Coronavirus Aid, Relief and Economic Security) funding slated for education.
On Tuesday, Sept. 1, the Hanover County Board of Supervisors asked how some aspects of the funding would be spent regarding temporary positions, but voted to accept the federal funding.
During a meeting last week, some supervisors urged the school board to meet and approve the funding prior to the board's next scheduled meeting on Sept. 9. But school officials had earlier moved the date of their next meeting to Sept. 16 in order to accommodate an in-person meeting at the Administration Building.
That would have delayed release of the school funding by the supervisors until their Sept. 23 meeting. Since all CARES funding must be spent by the end of the year, the school board scheduled a special meeting to expedite the process and allow supervisors to finalize their approval at the upcoming meeting.
When school officials first learned of the possible availability of additional CARES funding, they submitted a preliminary request that totaled more than $7.8 million in requests. County officials notified Hanover County Public Schools that the additional allotment was about one-half that amount, or $4,290,000.
Supervisors pointed out that school board members did not have the opportunity to review those new allocations, and were reluctant to release the funding without their approval.
Assistant superintendent for Finance Terry Stone outlined how those funds would be utilized, the entirety of the requests slated to address COVID-related needs at the special meeting earlier last week.
A large portion of the funding, about $1.6 million, is slated to provide devices for students in grades K through 2, completing an effort that provides all Hanover students with laptops or other devices.
Stone said this represents an addition to the current Technology Plan, necessitated by the possibility of a return to online instruction only.
Dr. Michael Gill, superintendent, assured board members that all students currently enrolled in online instruction will have devices when school began Tuesday, Sept. 8.
But, without the purchase of the additional devices for the remaining students not covered in the original tech plan, a return to virtual education only would present challenges.
"We've had a shipment of Chromebooks come in, and we're also repurposing about a thousand additional devices to make up the difference," Gill said. "If we were to find ourselves in a position where we needed to go to remote learning, our plan calls for all of our students to learn in a remote environment. Currently, we would not be prepared to do that for our K through 2. This ( additional funding) would allow us to do that."
Stone explained that many Central Office employees currently work from desktops, making working from home virtually impossible. More than $300,000 of the new CARES money would be used to provide staff with laptops to replace those desktops.
"If we replace these desktops with laptops it would allow for remote work for our all of our employees," Stone said.
Regarding transportation, HCPS plans to purchase five new buses at a cost of $500,000 to address additional mileage required by double-backs and multiple bus runs during the pandemic.
"With lowered capacity on our buses, that means we will have to do more double-backs that will result in higher mileage on our buses and this gives us the opportunity to replace at least five of those school buses," Stone said.
About $400,000 is requested for instructional support, carts, social and emotional efforts and virtual Physical Education, while $125,000 of the funding would be used to purchase software that supports digital learning and music education.
Some musical instrument that cannot be shared under new guidelines will be replaced with the additional funding and walkie-talkies will be purchased for the "sick" rooms in each school.
The board is requesting $845,000 for additional cleaning supplies, furniture and cleaning equipment.
"We realized that we are using our cleaning supplies at a much quicker pace than we expected. This gives us an opportunity to buy additional supplies," Stone said.
The need for social distancing also is eliminating the use of tables, resulting in a need for more desks, according to Stone.
A return to school in a COVID-19 setting also Is necessitating the need to hire temporary personnel in positions like school crossing guards, custodial staff and coverage for teacher breaks and sick room supervision. The board requested $350,000 for these temporary hires.
"Some of our temporary needs are in the area of custodial staff. Our current funding is the same we had last year for custodial staff," Stone said. "This would allow us to have some temporary custodial staff in the buildings."
Due to increased parent drop-off and pick-up of students, Stone said there is a need for additional crossing guards.
Stone said while cautioning that filling those positions may be difficult. "We posted some of these temporary positions looking for applicants …. but for some of these positions like traffic guard, no one has applied and no one is interested to date."
Stone said the requested funding for temporary personnel would cover those costs through the end of this calendar year, and indicated the need for flexibility when allotting those temporary personnel dollars. "We still would want the flexibility to assign these dollars, to the greatest extent we can, for any of these services within our school where we have the need to ensure it is spent by Dec. 30."
All temporary positions will not include benefits. "There would be no associated benefits," Stone said.
There are strict guidelines governing the CARES funding.
In addition to the funds being spent by year's end, the requests cannot be included in the current budget and can only addressed COVID related issues incurred between March 1 and Dec. 30, 2020.
School board members unanimously approved the list of requests and release of the funds.