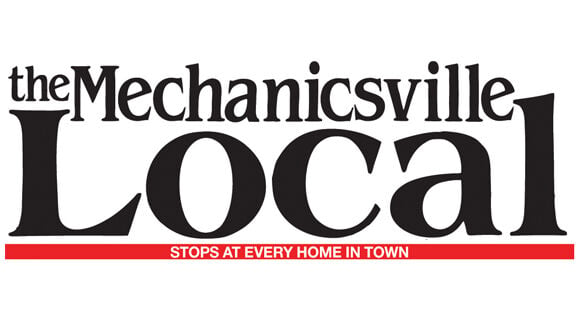 HANOVER -- Finance Director Lauren Null presented a positive third quarter financial update at last Wednesday's regular Hanover County Board of Supervisors meeting.
The figures in that report indicated that revenues are exceeding expectations in most categories, with a major portion of that increase resulting from increased sales tax returns. That means people are spending money in Hanover County, and Economic Director Linwood Thomas wants to make sure a fair share of those dollars stay right here at home.
He unveiled a new Shop Local program last week that highlights Hanover businesses in an up-close and personal way, and urges consumers to spend their hard-earned money locally.
Over the next several weeks, Hanover businesses will be featured in video spots and a weekly giveaway will provide participants to support their local favorites.
An accompanying app called Here in Hanover, VA also is being introduced that includes a listing of all local businesses, including parks and upcoming events.
Thomas said the new Shop Local program is a continuation of his office's efforts to support the county's thriving business community.
"Hanover has been very lucky to see its fair share of large project announcements over the last 48 months, but our number one priority remains our small businesses," Thomas said in an interview last week. "They are truly the backbone of our local economy."
While other localities have suffered enormous setbacks due to the economic impacts of the pandemic, Hanover County is emerging in solid shape. Thomas said that's because of the nature of the Hanover business community.
"Over the last several years pre-COVID, we had seen exorbitant growth in our small business community," he said. "We have a blue collar mentality here in Hanover and that has served us well and to some degree help insulate through the pandemic. That doesn't mean certain industry sectors are still not struggling and we recognize that."
And that's where the shop local program enters the picture, but it's not the first time emphasis has been placed on the importance of spending local dollars at community businesses.
"Shop local campaigns in general are not something new to Hanover but we wanted to develop an interactive marketing blitz that would be fun and reflect the diversity of our business community," Thomas said.
An important element of the new campaign is a short video that spotlights local businesses.
"Our department developed a video to highlight close to 20 small businesses in Hanover County and the Town of Ashland," Thomas said.
The video, coupled with a variety of marketing materials, is designed to better connect the local community with the businesses that serve it.
"We want to tell the story of 'why' it is important to spend your tax dollars locally and how that comes back to our community. We have developed marketing materials which include window clings and posters that can be customized along with the video on our website at hanovervirginia.com."
The program is interactive and allows residents to go on the site and tout their favorite local establishment.
"Over the next three weeks we will be encouraging people to post pictures of their favorite local establishments and watering holes while tagging at least three of their friends on our Facebook page with the hashtag #HereInHanoverVA to register for our giveaways, which will also come from local businesses," Thomas said.
Thomas said the new campaign emphasizes the importance of local dollars to the economy, and how local residents can support the growing business community in Hanover.
"For every dollar spent at a local business on average, 64 cents of that comes back to the community through both direct and indirect investment. We call that trickle-down economics and it is very powerful," he said.
"Not only do those dollars go to support the businesses themselves but also equally important is the services those taxes help provide for our schools, sheriff's department, fire and EMS along with social services," Thomas added.
The Shop Local campaign is another step in the effort to return to normalcy after a period of economic uncertainty caused by the COVID pandemic. Thomas said his effort pivoted to assist local businesses as soon as the crisis hit, and those efforts are ongoing.
"During the pandemic our department, in conjunction with strong support from the Hanover County Board of Supervisors, moved quickly to develop a resiliency grant program that was able to help close to 70 small businesses hardest hit by the epidemic," Thomas said.
The assistance didn't end there.
"We also developed a hiring application that connected local Hanover and Ashland-based employers who were hiring to those seeking employment," Thomas said. "We also partnered with the Town of Ashland and the Hanover Chamber of Commerce to distribute over 250 PPE (personal protective equipment) kits to our existing businesses. All these efforts were well received but the work doesn't stop there. As we come out of the pandemic we are once again looking for new ways to help our business community."
Thomas is excited about the new initiative and expects a good response from the community. He said one goal of the program is "to help educate people on the importance and impact they have on our community when they spend their hard earn paycheck locally." He also said the new program should "help drive traffic to our small businesses, which are the ones who have been most affected over the last year."
He knows the effort will require a group response from Hanover residents and feels certain they will answer the call.
"We cannot do this on our own! We ask the community to get involved, have some fun and go out and shop local! For those interested in additional marketing materials that cannot be printed on our website at hanovervirginia.com, please reach out to Jessica Hartness, our business manager for window clings and posters," he said.
Thomas credited his staff with a tremendous amount of time and dedication to this project, but also included extended appreciation to the team that made the project work.
"These initiatives are not possible without a tremendous amount of team work and I want to personally thank the board of supervisors, Town of Ashland, Hanover County Chamber of Commerce, the small business community, and our citizens for their support!"