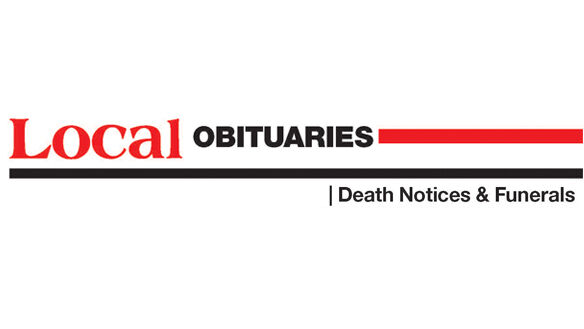 CHAMBERLAIN, Austin Hunter, 19, of Bishop, Ga. Heaven gained an angel on October 24, 2021, when Austin went home to be with the Lord. Austin was born December 21, 2001, in Baton Rouge, La. and currently resided in Bishop, Ga. He was the beloved son of Michael and Tonya Chamberlain and was an amazing big brother to Jordan Chamberlain. Austin also leaves behind his maternal grandparents, Charles and Patsy Hall; his uncle and aunt, Dwayne and Jennifer Hall; cousins, Taylor and Henry Hall, all of Mechanicsville, Va.; and his great-aunt, Glenda Boswell of Danville, Va. He never met a stranger and had so many amazing friends. Austin blessed the lives of many people and lit up every room he walked into. Austin was a sophomore at Mississippi State University and was proud to be a Bulldog! He loved life, valued hard work, cherished his family and personified determination, kindness, compassion and graciousness. Austin was an avid outdoorsman and was an accomplished hunter and fisherman. He also loved big trucks, enjoyed working on them and really enjoyed driving them - the louder they were, the better! A Celebration of Life will be held Thursday, November 18 at 1 p.m., Grace Fellowship Church, 1120 Malcom Bridge Rd., Bogart, Ga. 30622.
COLE, Betty Davis, 78, of Mechanicsville, passed away Monday, November 1, 2021. She was preceded in death by her parents, Elizabeth Holland Hasted and Arthur Hasted; and her father, Talbert Davis. She is survived by her husband, Donald W. Cole Sr.; five children, nine grandchildren and eight great-grandchildren. Betty worked at Defense General Supply Center and the IRS for many years. She was the first woman to work as an Air Traffic Controller at Richmond International Airport. After retirement, Betty went to work with the Virginia General Assembly. Betty had an affinity for dog rescue, and adopted many of her rescues. She had a heart of gold and will be missed by many. Online condolences at www.woodyfuneralhomeatlee.com.
HANDY, Garland Wayne, 85, of Mechanicsville, went to be with the Lord on Saturday, November 6, 2021. He was preceded in death by his wife of 51 years, Joyce R. Handy; and his brother, Wesley Handy. He is survived by his daughter, Cheryl Collie (Charles); grandchildren, Grace Maginnis (Sam), Ben Collie and Emily Collie; sisters, Frances Thacker and Faye East; brothers-in-law, Jim Robinson (Nell) and Woodley Robinson (Betty); and several nieces and nephews. Wayne was a proud Navy veteran and long-time member of Fairmount Christian Church. His love of cars was clear through his jobs in auto body shops and later as a Claims Adjuster for Geico. He was an avid collector of antique toys and trains, enjoyed bass fishing and restoring his 1936 Ford. He made friends wherever he went with his wit and sense of humor. The family received friends on Thursday, November 11, from 6 to 8 p.m. at the Mechanicsville Chapel of the Bennett Funeral Home, 8014 Lee-Davis Road. Funeral services were held at 1:30 p.m. on Friday, November 12, at Fairmount Christian Church. Interment in Signal Hill Memorial Park.
KELLEY, Floyd N. "Pete" Sr., of Mechanicsville, went to be with the Lord Saturday, November 13, 2021. One of 10 children born to the late Clifton and Stella Kelley, he was also preceded in death by eight siblings; and his son, Floyd N. Kelley Jr. Pete is survived by his beloved wife of 38 years, Linda; six children, Ashley Diaz (Alex), Lindsay Kelley, Christa Blanton (Robert), Diane LaFemina (Keith), Sandy Kelley and Evelyn Kelley (Steve); daughter-in-law, Teresa Kelley; sister, Gaynelle Vaughan; as well as numerous grandchildren, great-grandchildren, nieces and nephews. He retired as a Supervisor after over 20 years of service with Philip Morris. Pete enjoyed farming as a side job, watching NASCAR and boxing. The family received friends from 6 to 8 p.m. Tuesday, November 16 at the Mechanicsville Chapel of the Bennett Funeral Home, 8014 Lee-Davis Rd., where services will be held 11 a.m. Wednesday, November 17, 2021. Interment will follow in Hanover Memorial Park.
SALMONS, Dolores "Little White Dove" Custalow, of Old Church, Va., entered eternal heaven on Sunday, November 7, 2021. Dolores was preceded in death by her parents, the late Chief Webster "Little Eagle" Custalow and Mary Lee "White Feather" Adams Custalow; her beloved husband, Ralph; son, Michael Salmons; sister, Shirley McGowan; and two brothers, Dr. Linwood Custalow and Ryland Custalow. She leaves to cherish her memory her daughter, Brenda Wade (Walt); grandchildren, Ryan Salmons (Jessica), Steven Wade and Shannon Salmons. She also leaves behind great- grandchildren, Masen, Landon and Riley; two brothers, Carl Custalow and Leon Custalow Sr. (Helen); three sisters, Eleanor Cannada (Alton), Edith Kuhns and Debra Graciano; her beloved pet, Sallie; along with a host of other relatives and friends. In keeping with her wishes, no memorial service will be held. In lieu of flowers, a tribute donation can be made in her memory to the Alzheimer's Association.