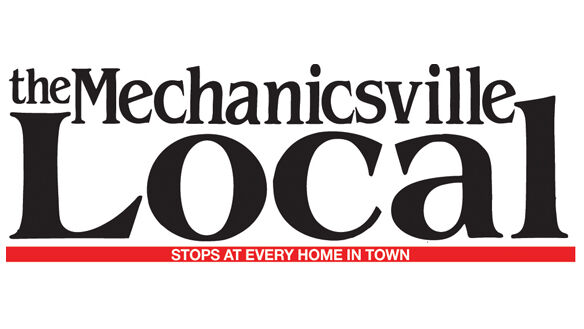 Colleague, friend remembers Frank Hargrove Sr.
Former Delegate Frank D. Hargrove Sr. was as rugged as the western Hanover terrain from whence he came. His stories about bombarding VMI with flour sacks as a student at VPI, daily walking 8 flights of stairs at the General Assembly, or annual debates about motorcycle helmet legislation were as legendary as the tomatoes of our native county's fame. Growing up in Hanover County politics, the name Frank Hargrove was nearly synonymous with another local firebrand: Patrick Henry.  
Because of his larger than life persona, Del. Hargrove was one of the first people I sought out as a young man to get political advice. He asked me what I wanted to do with my life; I responded "to have your House seat." Without waivering and with a memorable laugh, he outlined the steps I would later follow to serve alongside him in the oldest legislative body in America. He said, "you need to get involved. Join service organizations and help people." He was right and he exemplified how to serve constituents the right way and better your home county in so doing. As a role model, Frank Hargrove made being the junior Delegate from Hanover a true honor. 
Even during a self-inflicted controversy regarding whether Virginia should apologize for slavery, I admired how Del. Hargrove still found a way to reach out to those he'd aggrieved by advocating for a resolution to recognize Juneteenth. It took guts to weather that storm as he did. Guts and Frank Hargrove are synonymous. 
Del. Hargrove wasn't always just a tough exterior. During his public service, he fought hard for his county whether non-state agency money for the Hanover Tavern or even carrying grass cutting legislation "by request," and he helped so many Hanoverians with an uncommon charm that more likely than not rubbed off on him from his lovely late wife Oriana. I recall once after his asking non-profit representatives in formal meetings why they hadn't gone into "for-profit" business, he put in a budget amendment to support their cause. You see, he didn't have to fully agree with you to lend a hand, and with me, the abundance of advice meant a lot especially if you know the cross currents of our two political families. As a result, Del. Hargrove was one of the first people I wanted to tour our historic home in eastern Hanover so he could see how he had inspired our family to invest in our county's heritage like he had done with his family home, Cool Water. Truthfully, I just wanted him to be proud of me. 
Del. Hargrove supported me in nearly everything I ever asked including being present for my rising as a Master Mason, standing beside me as I took the oath on my first day on the House floor, in organizing the Heritage and History of Hanover County book project with Sumpter Priddy, development of the site of the historic Polegreen Church with Bob Bluford, and countless other endeavors, especially if they did something to promote or preserve Hanover. Because in the end, Hanover was always his first priority.
Hon. Christopher K. Peace, Esq.
Readers offer voting tips, viewpoints
For the first time ever, our Ashland Town Council election will occur at the same time as the elections for state offices, and all names will be on the same ballot. We are concerned that people, especially newcomers, will not be aware of the Town Council election or the issues facing the town. The candidates for Town Council appear only on the ballots given to voters who live within the corporate limits of the Town of Ashland. You can vote for two candidates. There is no party designation because Town Council elections are non-partisan.
We believe that those running for Town Council should have some experience with the issues facing Ashland. At the very least, new Town Council candidates should have taken the Citizen Leadership Academy course or have served on a town commission, such as Planning.
We support John Hodges and Dan McGraw, who are running for re-election. The two have done a fine job so far, have listened politely to opposing opinions, and have researched the different issues. They have promoted a cordial relationship with the county Board of Supervisors where possible. Because they have done so well, we think they should continue to serve on council and not be voted out.
John Hodges was Hanover County's Planning Director and former Deputy County Administrator before he retired. He graduated from University of Virginia in History and has a graduate degree from UVA in Planning. He has volunteered as a board member and treasurer of Ashland Museum and was president of Habitat for Humanity, among other positions. He has a thorough knowledge of how the town and county governments work, which gives him experience on how to get things done. He is diplomatic and understated, which is a refreshing attribute among elected public servants. Today, he serves as the Vice Mayor of Ashland Town Council. He serves as the Ashland representative on the Richmond Regional Transportation Planning Organization and the Central Virginia Transportation Authority. In addition, he is Town Council's Liaison to Randolph-Macon and Hanover County. For more information on him check out his Facebook page: https://www.facebook.com/HodgesForCouncil/about/?ref=page_internal.
Daniel McGraw teaches Latin and language exploratory in Hanover County schools. He graduated from Randolph-Macon in Classics and has graduate degrees in Education from VCU and Liberty University. He serves on the PlanRVA regional committee, is the council liaison to Town Planning and BZA, and is a member of Ashland Kiwanis. He has used his tech knowledge in the service of local nonprofits. During his recent tenure in office, he successfully petitioned Congress to allow for municipalities to own and operate fiber optic cable lines. Check his Facebook page: https://www.facebook.com/mcgraw4council/.
We believe the following issues are important to the town and that John and Dan both understand them thoroughly.
n Issue #1. For us, one primary issue is the CSX planned expansion throughout Virginia. It is an existential threat to our town because it would entail a 2-3-year construction period, may require removal of some businesses and homes on Center Street and Berkleytown, and would destroy property values throughout the town. Because our Town Council held firm against a proposed third rail through town, Amtrak and CSX have come to an agreement for at least the next twenty years that spares Ashland that third rail. But the existing council members know that they must remain vigilant.
 Issue #2. Another issue is how the town and Randolph-Macon College negotiate their often-changing relationship, especially as the college expands to accommodate its increasing student enrollment.
 Issue #3. Ashland needs fast fiber optic internet as soon as possible. Strong internet attracts the kinds of businesses that Ashland needs.
 Issue #4. Planning issues, such as how dense and how quickly the town should develop, how to promote the businesses in town (businesses pay most of our expenses through their taxes), and how to improve the lot of those who cannot afford housing. Our town council members need to know that compared to Hanover County, Ashland already has more affordable housing. But there are things that the town can do to assist people below the poverty line, and Dan and John have been part of those solutions.
Your ballot: When you enter the voting precinct and give your name and address, you are given a ballot based on your address. Those who live within the corporate limits of the town are given a ballot that includes the names of candidates for those running for Virginia's state offices and Ashland Town Council. If you do not see the names of candidates for Town Council at the bottom of the ballot, then you have been given the wrong ballot, and you should question the poll workers. You only have this one chance to vote for Town Council Members.
Vote early in person, no excuse, between Sept. 17 and Oct. 30 at 7497 County Complex Rd Rm 119.
Last day to vote: November 2.
On November 2, you must vote at your assigned voter precinct, Go to https://ashlandva.gov/442/Election-Information and click on "find your polling place." When you give your voter registration information, the next screen will give you your polling place.
For more information call the Hanover County Voter Registrar's Office: (804) 365-6080.