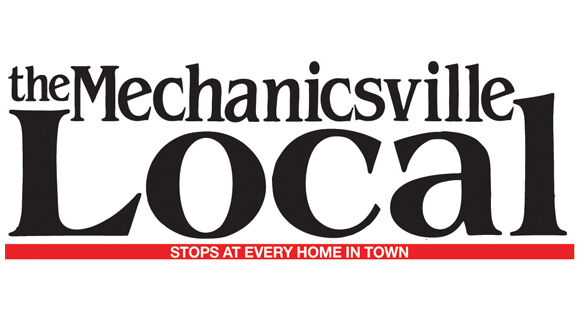 The "Silent No More" program combines a series of impactful serious real short stories, and first-hand family member accounts with thought-provoking video clips, and integrative, deeply engaging, and interactive skits. Join us Oct. 7 from 6 to 8 p.m. on Zoom, alongside Hanover County Sheriff's Office, Hanover County Public Schools, Ashland, Virginia Police Department, Hanover County Behavioral Health and Wellness, U.S. Attorney for the Eastern District of Virginia, and Drug Enforcement Administration - DEA for this informative presentation. Register online at https://tinyurl.com/hanoversilentnomore.
The Lee-Davis High School Class of 1961 is planning to hold its 60th reunion at Anna's Italian Restaurant, in Mechanicsville. Details will be included in the invitation/registration forms that will be mailed soon. If you are a member of this class and need to update your contact information, contact Helen Zagos Blackwell at 804-356-9351 or email: HelenZBlackwell@aol.com.
The Atlee High School Class of 2001 is planning its 20-year reunion celebration on Oct. 9. Entertainment will include live music from the Bart Chucker Band, catered BBQ with all the fixings, beer/wine/liquor, a dunking booth, a caricature artist, prizes and more. The reunion is open to all AHS Class of 2001 alumni and a guest. Send pictures for the slideshow and seek additional information using AtleeRaiders2001@gmail.com or the group's Facebook page. The class would like to thank the following sponsors who are helping to make the reunion possible: Atkinson Insurance Company, CardoMax, Matbok, Salon 606, T&G Interior Home Improvement, King William Florist and Harvey & Driggs PLC. Please help spread the word to any classmates you may know.
Mechanicsville mystery author Lesley St. James will be signing copies of "The Sweet Scent of Death and Death of a Dolly Waggler" from 11 a.m. to 2 p.m. at Books, Beads, and More located at 8106 Mechanicsville Tpk. in Mechanicsville. For more information, visit the website at lesleystjames.com.
The Highland Springs High School Class of 1970 has had to postpone its 50th reunion again. This will be the last cancellation. "If we are unable to have the event on the new date, we will cancel and the caterer has agreed to refund our deposit," William Brooks said. "We will then either donate the remaining proceeds to the new school or refund the money to you after expenses." The new date is Saturday, Oct. 9, at the Hill Building at Sandston Pool at 501 Beulah Rd. in Sandston. Music will be presented by DJ Dalton Beagle. Dinner, drinks and dessert will be provided by Champagne Taste Catering. Bring your own mixers and alcohol. Small coolers are welcome. The doors will open at 4 p.m.; cocktails at 5 p.m.; dinner at 6 p.m.; and good night and cleanup at 10 p.m. The cost is still $45 per person. No tickets will be sold at the door. For invitations or more information, contact Bill Brooks at 1970HSHS@gmail.com.
The New Virginians (a club for women new to the Richmond area) will hold their monthly luncheon/meeting at 11:15 a.m. at Meadowbrook Country Club, 3700 Cogbill Road, North Chesterfield, VA 23234. For more information, please visit www.newvaclub.org or to make a reservation, contact our membership chair, Kathy Roberson, (804) 794-4398.
The Hanover County Historical Society will hold its first public meeting since Covid restrictions. Doors open at 6:30 p.m. Program starts at 7 p.m. Society members and the public are invited to attend. Doors open at 6:30 p.m.. Program starts at 7 p.m. Seating limited to 100 attendees. Pre-registration is required by Sept. 29. Register at Hanoverhistoricalsociety.org/Events or call Art Taylor at 804-449-6702. Covid Guidelines will be followed. Check web site for announcement if seating is closed or cancellation becomes necessary.
Lee-Davis High School Class of 1971 50th Reunion will be holding several events. The main event is being held October 16 with the Class of 1970 at Virginia Crossings in Glen Allen. Ticket sales end on Sept. 15 and information is on class website. http://www.leedavisreunions.com/71/ or email Billy Beasley Chairman of Lee-Davis Class of 1971 Reunion Committee billbeasley1@comcast.net.
Virginia Equine Welfare Society will be holding its 4th Annual Brisket, BBQ and Brew Fest, from 5 to 9 p.m. at 12324 Goddins Hill Road in Ashland. This is a fun-filled family event which raises vital funds for food, shelter, and vet expenses for our herd. Enjoy live music, delicious BBQ, Brisket meals, Silent Auction, Raffles, Games and Prizes. Pony Cart Rides and Activities for Kids. Cash Bar available for adult beverages. Reserve your tickets now ! Visit Virginia Equine Welfare Society for more information and ticket purchase.
Church of Our Savior Epicopal in the Village of Montpelier will have its annual Fall Bazaar and Stew Sale from 8 a.m. to 2 p.m. in an outdoor open tent behind the church at 17102 Mountain Rd. in Montpelier. Fire cooked Brunswick Stew, yard sale items galore, baked goods, silent auction and more for sale with proceeds to the Church and our community in Western Hanover County. Come early, safe COVID-19 practicing. 804-883-5943 or cosoffice11@gmail.com.
Windemere Art Gallery will hold an Art Show "Harvest of Color" with an open reception from 2 to 4 p.m. at 6162 Mechanicsville Turnpike in Mechanicsville, Featuring the Lee Artists Association. Judge, Susannah Merritt will award ribbons. The show continues daily 12 noon to 4 p.m. through October 30. For more information call 730-0384.
The Lee-Davis High School Class of 1970 is planning a 50-year reunion and, due to COVID-19, Sandy Robbins said, "We are celebrating this reunion with the Class of 1971." If you are a 1970 graduate or know of a 1970 graduate, contact Sandy Robbins at 804-221-2974 (sprobbins57@gmail.com) or on Facebook at Lee-Davis Class of 1970. Leave a name, mailing address or email address and a planning committee member will follow up. There also is a Lee-Davis Class of 1970 website you can access.
The Highland Springs High School classes of 1980 and 1981 will have a joint 40th class reunion. Dinner, cash bar and conversation will be held from from 6:30 to 11 p.m. at the Sheraton Four Points Hotel Richmond Airport. Tickets are $60 per person. Contact Connie Shingleton Miconi via email: camiconiauthor@gmail.com or text 239-281-4490. Join their Facebook page: Springer Class of 1981 Reunion and Alumni Activities for more details.
Ruby Invitational Golf Tournament will Tee-off at noon at Hanover Country Club. Play is Captain's Choice - $100 Per Player/$400 Per 4-Person Team, or choose from our awesome sponsorships. The Tournament benefits the Chamber Foundation's Scholarship Program and philanthropic mission. Tournament Highlights: Putting, Driving Range, Longest Drive and Closest-to-Pin Contests; Texas Hold-em Golf Poker Mulligan Game; Food & Beverage Stations throughout the Course; "Stock Your Bar" Wagon Raffle; Awards presented to 1st, 2nd, & 3rd Place teams in two flights and more!
The Hanover Humane Society is holding the seventh annual Growl-O-Ween dog event at the Center of the Universe Brewing Company, 11293 Airpark Rd in the Ashland Airpark from 2 to 5 p.m. The event features numerous dog-related activities including canine costumes. Admission is free. For more information, contact COTU at info@cotubrewing.com, or the Hanover Humane Society, info@hanoverhumanesociety.org.
As part of Hanover County's 300th Birthday celebration, Hanover County Parks & Recreation will observe Veterans Day with an in person ceremony at 11 am at the Hanover Veterans Memorial Wayside Park.
Members of the Patrick Henry High School Class of 1971 will gather from 6 to 9 p.m. at The Depot at Cross Bros. on Railroad Avenue in Ashland for their 50th Reunion. According to Patricia Leonard Higgins, "Our Reunion Planning Committee is already working hard and we really need to hear from you so that you can get more information and updates! Please email either of the following classmates and we'll get you on our group contact list and will be back in touch soon. Hoping to hear from you!" Contact: Anne Nelson Harris Morck at annenelsonmorck@gmail.com or Patricia Leonard Higgins at phiggins773@gmail.com.
Hanover County's Birthday happens to be Black Friday this year and the day before Small Business Saturday. Be on the lookout for announcements!
Mechanicsville Churches Emergency Functions One Stop Shop (MCEF OSS) is open for food, clothing and linens from 9:30 to 11 a.m. on Monday, Tuesday and Thursday and from 6:30 to 7:30 p.m. Thursday at 7235 Stonewall Parkway in Mechanicsville (rear parking lot). The shop is available for residents in the 23111 and 23116 zip codes with identification and proof of residency.
Trinity Lutheran Church, Ashland Campus, located at 11515 Ashcake Road in Ashland two miles west of U.S. 1, holds it church service at 5 p.m. with Pastor Rev. Dr. Roy Minnix For more information, visit www.trinityrichmond.net or call 804-270-9626.
All Souls Episcopal Church celebrates Holy Eucharist Rite II at 9:15 a.m. at Messiah Lutheran Church at 8154 Atlee Rd. in Mechanicsville. A nursery will be available for infants and toddlers. Katherine G. Dougherty is the Deacon in charge of All Souls. For more information, visit www.allsoulsva.org.
A Healing and Recovery SS Class meets at 9 a.m. at the Walnut Grove Baptist Church at 7046 Cold Harbor Rd. in Mechanicsville. The class is for adults 18 and over and is an extension of the NorthStar community that also meets at 6 p.m. Fridays at the church. The Christian 12 Steps and Biblical wisdom are the basis of study and discussion to learn about God's place in our lives. All are welcome. For more information, call 804-746-5081 or contact Craig Simpson at craigwgbc@gmail.com.
Outside the Walls, a Narcotics Anonymous group, meets from 6 to 7 p.m. in the lobby of the Pamunkey Regional Jail at 7240 Courtland Farm Rd. in Hanover. For more information, contact John Shinholser, McShin president, at 804-249-1845. The website is http://www.mcshin.org.
A Commanders coffee is held from 10 to 11 a.m. at American Legion Post 90 at 17662 Beaver Dam Rd. in Beaverdam to discuss issues of interest/befits of the American Legion. There also will be donuts. For more information, call Post Commander Eugene Truitt at 804-746-4734.
The Hanover Concert Band rehearses from 7:30 to 9:30 p.m. every Tuesday, mid-January through mid-December, at the Hanover Arts and Activities Center at 500 S. Railroad Ave. in Ashland, just south of U.S. 54. Membership is open to anyone who can read music and play a non-string instrument. High school students are welcome with parents' permission. For more information, visit www.hanoverconcertband.org or call 804-789-0536.
Hanover Rotary meets from 6:30 to 7:30 p.m. at Roma's Restaurant at 7240 Bell Creek Rd. in Mechanicsville. Due to the pandemic, contact President Penny at pennyguiles43@gmail.com for current meeting at Roma's or Zoom connection information.
The Ashland Rotary Club meets weekly at noon at the Iron Horse Restaurant at 100 S. Railroad Ave. in in Ashland. For more information, contact Steve Dunham at 804-496-6093 or sandrdunham@yahoo.com.
Overcomers Outreach & Women's Codependency is a Christ-centered anonymous support program offering hope and healing for recovering alcoholics, addicts and their families. Meetings are held at 7 p.m. at Shalom Baptist Church at 8116 Walnut Grove Rd. in Mechanicsville. For more information, call 804-366-6524 or email mjfaith1@gmail.com.
The WEB of Hope meets from 10 a. m. to noon at the Black Creek Baptist Church at 6289 McClellan Rd. in Mechanicsville. It is one of several groups in the Richmond area that crochets, knits, sews, and quilts gifts for the American Red Cross to distributed to those in need. Since its inception, the WEB has donated over 153,000 gifts locally, nationally and globally. If you can make it, the WEB can use it. There are so many organizations in need of help. For more information, call Laurie Wagner at 804-781-0338.
Alzheimer's/Dementia support group for caregivers and others who want to help and encourage those who have loved ones with dementia illnesses meets at 7 p.m. on the third Monday of each month in Room E106 at Shady Grove United Methodist Church at 8209 Shady Grove Rd. in Mechanicsville. For more information, contact Jennifer Bean at 804-559-2805, Mark Elliott at 804-746-8288 or the church office at 804-746-9073.
The Hanover County Community Services Board meets at 6:30 p.m. at 12300 Washington Hwy. in Ashland.
The FeedMore Mobile Food Pantry will be distributing food from 10 to 11 a.m. at the First Shiloh Baptist Church at 8150 Walnut Grove Rd. in Mechanicsville. For more information, contact Heather at hshaheen96@gmail.com.
The Mechanicsville Fellowship Club meets each month (excluding July and Aug.) at 10:30 a.m. in Room G110 of Shady Grove United Methodist Church at 8209 Shady Grove Rd. in Mechanicsville. Bring a covered dish and join in with a group celebrating faith, fellowship, friends and fun. Meetings are cancelled if Hanover County Public Schools are two hours late or cancelled due to inclement weather. To register, call the church at 804-746-9073. For more information, call Janet Lewis at 804-398-8947.
The Hanover County Historical Society will be conducting free tours of the Old Hanover Courthouse on the Historic Courthouse Green from 10 a.m. to 2 p.m. every second Tuesday through December. The address is 13182 Hanover Courthouse Road in Hanover. For more information, visit http://www.hanoverhistorical.org/index.
The Hanover Ruritan Club meets on the third Tuesday of each month, at Walnut Grove Baptist Church with dinner at 6.30 p.m. Ruritan is a national organization dedicated to improving communities and building a better America through fellowship, goodwill and community service. The first Ruritan Club was chartered May 21, 1928, in Holland, Virginia. Ruritan has grown throughout the United States of America, and in doing so has become. "America's Leading Community Service Organization". Membership in Ruritan is an honor and privilege. To learn more about Ruritan, how to become a member, request a membership application or with questions, please call, 746-5728 or by letter to, Hanover Ruritan, P. O. Box 625, Mechanicsville, Virginia, 23111. To be a guest of the club, please call the numbers listed above. Hanover Ruritan welcomes both men and women.
The Hanover Knitting Guild, currently meeting at Covenant Woods, meets monthly, the third Saturday of every month from 10 a.m. to 12 p.m. New members are invited to join our group of fiber enthusiasts, who meet to share, support, and advance our fiber-working skills in knitting or crochet. For more information check out our web page at: https://hanoverknittingguild.weebly.com/ or text 804-445-5923 to get your name put on our list at the Covenant Woods reception desk.