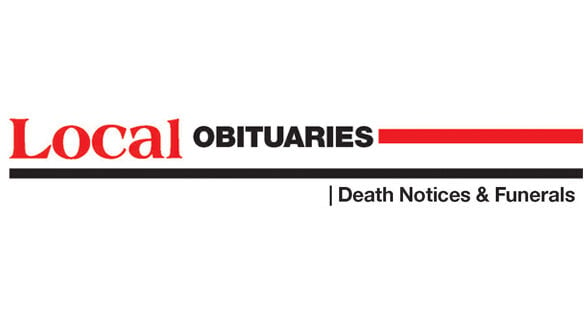 Camper, David Lewis, 85 years young, passed away peacefully on August 15, 2021, with his family by his side. A native of Covington, Va., he resided in Mechanicsville since 1974. Aside from his family, his pride and joy was being an alumnus of Virginia Military Institute (VMI), where he graduated in 1958 with a B.S. in Civil Engineering. After graduating from VMI, he served in the U.S. Army Reserves and had a lifelong career at the "Highway Department" (currently known as VDOT). He continued throughout his life to maintain contact with his "Brother Rats" by attending VMI events, often with his loving wife, Barbara, by his side. In his retirement years, he loved attending all of his grandchildren's "events," being outdoors, repairing anything and everything and spending time with his family and friends. He will be remembered as a caring and loving husband, father, PaPa and friend, as well as a man of the highest character, integrity, humility and honor. He lived by a motto he often told to his children and grandchildren: "Do your best and you will never fail." Left to cherish his memory are his wife of 54 years, Barbara; daughters, Marilyn Rice (Jeff), Jeanine Graubics (KG), Lynne Rhea (Todd); grandchildren, Matthew Rice (Jessica), Kendall Rice (Tracy), David Graubics, 1st Lt. Justin Graubics (Tahlia), Andrew Rhea, Austin Rhea and Sarah Rhea; as well as great-grandchildren, Lawson and Leila Rice. A graveside service was held 11 a.m. on Friday, August 20, 2021 at Signal Hill Memorial Park with a Celebration of Life immediately following at the Hanover Tavern Coach House. In lieu of flowers and in remembrance of Dave's life, the family asks you to kindly consider donating to organizations that Dave helped support: Andrew C. Rhea Supplemental Needs Trust (c/o Lynne Camper Rhea, 5255 Park Ridge Ct., Crozet, Va. 22932), VMI Class of 1958 Football Scholarship (VMI Foundation, Neikirk Hall, 304 Letcher Ave., P.O. Box 932, Lexington, Va. 24450) or Mechanicsville Presbyterian Church, where David was a member for 47 years (7339 Atlee Rd., Mechanicsville, Va. 23111). bennettfuneralhomes.com
DEAN, Evelyn R. Jones, age 97, of Mechanicsville, Virginia, passed away on August 25, 2021. She was born on September 23, 1923 in Caroline County, Virginia, to Robert L. and Bernice T. Jones. She was predeceased by her parents; her husband, James M. Dean Jr.; a son, Steven Wayne Dean; and three siblings, Warren R. Jones, Clarence L. Jones and Helen Jones Doby. Mrs. Dean is survived by two children, Robert M. Dean of Caroline County, Virginia and Carole D. Ragsdale of Essex County, Virginia; three grandchildren, Jo Anne Ragsdale Williams (Buddy), Steven Wayne Ragsdale (Christine) and Stephen C. Dean; three great-grandchildren, Seth Aldon Ragsdale, Colton James Ragsdale and Katelyn Williams Barber (Devin); and one great-great-grandson, Brent Barber. She is also survived by her sister-in-law, Judy Jones; and brother-in-law, Maxie Doby; her cousins and many nieces and nephews in Virginia, North Carolina and Florida. Mrs. Dean was extremely grateful for the lifelong devotion of her loving grandchildren, Jo Anne and Steve. Mrs. Dean was a retired operations officer of three insurance subsidiaries of Jefferson National Bank and a retired insurance agent for the state of Virginia. She was a member of the American Institute of Banking, the educational arm of banking and served as Chairman of the Women's Committee for the Richmond Chapter from 1968 to 1969. She was appointed to the National Women's Committee, attending the National Conventions in both San Diego, California and Dallas, Texas. A graveside service was held on August 31, 2021 at the family burial plot at Carmel Baptist Church in Ruther Glen, Virginia.
Finley, Larry Reid, 78, of Sandston, passed away peacefully surrounded by family on Sunday, August 29, 2021. He was preceded in death by his parents, J.W. and Allene Finley. Larry proudly served his country in the U.S. Air Force and worked as a machine operator for Byrd Press (Cadmus). Left to cherish his memory are his loving wife of 56 years, Ingrid Finley; children, Deniese Proffit (Russ), Dennis Finley, Dieter Finley (Suzanne); grandchildren, Clinton, Jourdan, Trevor, Sydney, Bridget; great-granddaughter, Lorelai; and siblings, Carol Carter, Michael Finley. The family received friends on Thursday, September 2, from 2 to 4 and 6 to 8 p.m. at Nelsen Funeral Home, 4650 S. Laburnum Ave., Richmond, Va. 23231. A private inurnment will be held at a later date in Washington Memorial Park.
Hurst, Anna Kathryn, age 30, passed away on August 21, 2021. She loved the game of soccer and played all through her childhood, both on recreational and travel teams, as well as her school teams. Anna also enjoyed riding her horse, Airin. She spent her summers working as a counselor at T. Brady Saunders Boy Scout Camp, teaching aquatics and water safety. She loved her time on "Team Woody," being crazy and wonderful with her friends in the Odyssey of the Mind program. She studied Special Education at Longwood University. She also had a huge soft spot for all creatures big and small and spent the last year working with the SPCA supporting animal adoptions. Above all else, she was an exceptional mother to her two girls. Gone too soon, she will be dearly missed. Left to cherish her memory are her daughters, Charlotte Irene and Ellis Louise Redfield (their father, Samuel Redfield); her parents, Joni (DeVoe) McKeen and John L. Hurst (Deborah Hudson and her daughter, Alexandra Wilson); her brother, Thomas J. Hurst (Kelly and their son, Henry); her sister, Erin Kassidy McKeen; her paternal grandparents, John and Irene Hurst; and several aunts, uncles, cousins and members of her extended family. Anna was preceded in death by her maternal grandfather, John R. DeVoe. Services for Anna will be held privately with her family. To offer condolences, visit dohertyfh.com.
Johnson, Gerald Wayne, 68, of Mechanicsville, passed away Monday, August 30, 2021. He was preceded in death by his parents, Bill and Dolly Johnson; and his brother, William Floyd Johnson. Gerald is survived by the love of his life and soulmate, Carrol Longest; her daughter, Monica Horsley (Tony); as well as two nieces; and his only surviving uncle, C. B. Johnson, age 98. He is also survived by his adopted "Bush/Blake" clan, whom he loved and they loved him. Gerald was a wonderful, loving and caring man to everyone he met. He will be missed by everyone who knew him. He was very proud to have grown up in the Fan on Floyd Avenue and graduated from Thomas Jefferson High School. He worked in banking for several years and retired from Signet Bank. The family will receive friends from 2 to 4 and 6 to 8 p.m. Friday, at the Mechanicsville Chapel of the Bennett Funeral Home, 8014 Lee-Davis Rd., where services were held 1 p.m. Saturday, September 4, 2021. Interment will follow in Hollywood Cemetery. Please wear a mask to help protect us all.
Nicely, Mary Elizabeth, of Mechanicsville, departed this life on May 11, 2020 at the age of 94. The family will be celebrating her life at a memorial service on Sunday, September 12, 2021 at 2 p.m. Please join us at Mechanicsville Presbyterian Church, 7339 Atlee Road, Mechanicsville, Va. Masks will be required for unvaccinated guests.
Sledd, Pansy "Pat" M., age 85, went home to be with the Lord on August 25, 2021. She was preceded in death by her parents, Hugh Corbett Page and Eva Mae Page; and husband, Ulric Stuart Sledd Jr.; along with brothers, Earl Page, Rudolph Page, Hugh Page; and sisters, Lucille Miller, Louise Pittman and Kayrene Evans. She is survived by her children, one son, John Sledd; and three daughters, Mickey Carrico (Kathy), Lisa Sledd Mallory (Ricky), Lori Sledd Booth (Doug); one sister, Dora Page; her special companion, Herman Updike Sr.; along with nine grandchildren, 11 great-grandchildren, many nieces, nephews and close friends. Mrs. Sledd was a one of a kind, high-spirited, very sociable, "tell it like it is" woman who enjoyed all sports and especially playing horseshoes, in which she was very hard to beat! She retired from Reynolds Metals Company, where she worked for over 30 years, camped at Grey's Point Campground for over 35 years and was a long member of the Richmond East Moose. Memorial services will be held on Saturday, September 18, 2021, at Mechanicsville Baptist Church, located at 8016 Atlee Rd. Memorial services will be held at 11 a.m. followed by visitation with the family. The family suggests contributions be made to Mechanicsville Baptist Church, in lieu of flowers.